Member Profile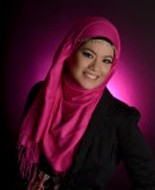 Sarah Hunak
Role: Radiological Consultant
Company: Amec
Career summary:
Sarah has a degree in physics from Liverpool University and wrote her final year dissertation on the link between radiation in pistachio nuts and Iran's nuclear capabilities!
This got her interested in radiation protection, so the University of Surrey's MSc in Radiation and Environmental Protection seemed to be the next logical step.
After a year in the sleepy little town of Guildford, surrounded by Southerners, Sarah returned to her roots in the North (albeit on the wrong side of the Pennines) and started working at Amec as a graduate trainee. While in this role she has been involved in a wide variety of operational Health Physics roles, conducted Environmental Impact Assessments for new builds in the UK, used various industry standard codes, carried out radiological site investigations (read: standing in a field whilst its chucking it down!) , and is a qualified DGSA.
Career aspirations: Sarah is currently putting together her RPA portfolio.
Involvement in the SRP: A new graduate member of the SRP, looking forward to getting much more involved.
Tell us a bit about yourself:
Outside of work Sarah likes to bake cakes to fatten up her workmates.