Who do you work for?
I took early retirement from the Department of Health (DH) in 2017 and now offer training in medical electrical installations and basic x-ray imaging. Before that, I worked for MHRA as a Medical Device Specialist (for 6 years) and for Siemens Medical as an x-ray engineer (for 22 years). I have just become a visiting lecturer at Birmingham City University. I also act as an Independent Panel Member for Public Appointments for DH.
Please describe your work in general and what you are currently working on
I took two significant side-steps in my career and spent the final third as the policy lead for radiations at DH. All three jobs gave me new skill sets and tasks that were engaging. I had the honour of working with top radiation experts from all disciplines, with whom I got crucial jobs completed. Examples were asymptomatic CT scanning, and steering the new radiation protection policy for ambulance staff following concerns about terrorism after the London bombings in 2005. One expert said the CT regulatory work made a significant impact on public dose reduction.
My current part-time work focusses on polishing my training notes for the courses I run and the lectures I give.
What do you enjoy most about your job?
These days, I relish teaching trainees and experienced people by passing on my wide skill sets. In my first role, it was very satisfying getting an x-ray room working so that patients could be treated. At MHRA it was undertaking interesting investigations of device failures.
Can you recommend any information resources that have been useful for you in your work?
A dictionary! You may laugh, but courts often turn to a dictionary.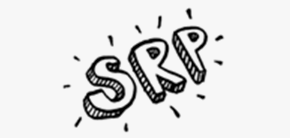 What has been the most memorable, or useful, SRP event you have attended, and why?
The medical radiological equipment seminars.
Who do you live with?
My wife Heather and step-daughter Kate – my sons, Chris, Adam and stepson James, all live in their own homes, with their respective partners and children.
What are your hobbies?
Kayaking. The model railway in my loft (built for the grandkids). Driving fast cars. Monthly walks with former colleagues from Siemens. Spin classes (I don't believe it either). Repairing things.
Who would you like to be for a day?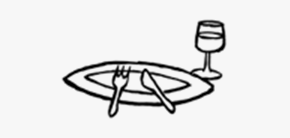 What's your favourite meal?
There are too many with equal pegging to choose!
Who would you most like to have dinner with, and why?
The right answer is my grandchildren, but the unofficial response is Sofía Vergara!
What's the most exciting or interesting thing you have ever done?
Learning to fly...there's a long way to go yet.
When you were young, what did you want to be when you grew up?
What book would you recommend taking on holiday?
Kane and Abel by Jeffery Archer.
Do you have a prized possession?
My car – it's garaged and nobody else is allowed to wash it. Also the cube within a cube that I made as an apprentice. – a Rolls-Royce toolmaker showed me how to machine it from a solid block.
Share a fascinating fact
Did you know the SI unit of conductance is a Siemens? Also, Siemens' longest product item name is (or was) deckenfederausgleichgewicht. It is known to radiographers as a floor to ceiling tube column.
What phone app would you recommend?
What3words – the emergency services may take this up! Worth it if you sail at sea, or walk in remote places, especially as it only requires a GPS signal.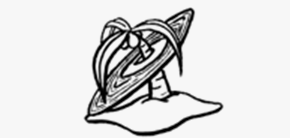 What would be your Desert Island Disc?
Assault Attack – Michael Schenker.
Do you have any unusual skills or talents?
Had to ask the wife on this one – she said it is unusual to have a wide practical skillset as well as academic skills – not my words. I would have said woodworking.
Do you have a funny, or interesting, or embarrassing story you can share?
I'd say the most interesting and dangerous trip in my career was when I went to Angola in 1986 to fit an x-ray unit for diamond mine workers. The country was in civil war, and you could only get to the mine itself by Hercules transporter planes which could only spiral down to land. The mine had been recently attacked by UNITA, and my villa had bullet holes at waist height. I travelled to the mine each day in the bucket of an earth mover due to the real risk of landmines. Many other stories, but too much for this article.
I also went to the Falklands' main hospital not long after the war. While there, I refused to fix an x-ray mobile unit which had been kicked by a horse they were trying to image!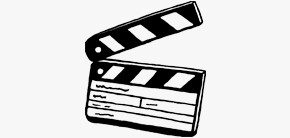 Whats your favourite film?
Rush – the story of rivalry between Formula One drivers in the 1970s.
What would be your dream holiday, assuming unlimited money and a month off?
A driving holiday in Italy, in a Ferrari (nothing less than the V12).
Finally, what question haven't we asked you, that we should have done?
Do you have any plans for a retirement project?
So, do you have any plans for a retirement project?
I would like a classic car or motor bike to restore, but I can't make my mind up which one – and from what state of disrepair.