Who do you work for?
UK Health Security Agency.
Please describe your work in general and what you are currently working on
I've recently been promoted to the role of Deputy Director, Radiation Protection Science. This means I have responsibility for all UKHSA's radiation protection activities – from the RPAs through to basic research. We are currently strengthening our RP workforce across the board, and this is taking quite a lot of my time and effort.
What do you enjoy most about your job?
Working with international bodies to build a consensus view of the evidence relating to radiation risk etc. Without this there would be no foundation for RP.
Can you recommend any information resources that have been useful for you in your work?
ICRP and UNSCEAR reports are always valuable sources, but then there is a huge and ever-growing range of primary literature to keep up to date with.
What has been the most memorable, or useful, SRP event you have attended, and why?
Here I'll have to be honest, I've only attended one SRP event – the annual conference some years ago in Eastbourne – 2015 I think. While there were plenty of great talks, I also enjoyed chatting with one of the security people who had a wealth of stories about the town.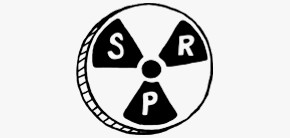 Describe SRP in three adjectives
Friendly, supportive, professional.
Where do you live?
A few miles outside Oxford.
Who do you live with?
I live alone, with my two children during university holidays (the terms seem very short!).
What are your hobbies?
I try to cycle regularly and I read a lot. I also enjoy music, concerts in particular and it is great that so many are being held again. I also spend a fair amount of time looking after my garden – though not always successfully.
How did you get into Radiation Protection?
Not sure I really chose it as such. I was attracted to a research position with Roger Cox back in 1991 (at the then NRPB)…and I seem to have stuck with it ever since. I enjoy it by the way!.
Who would you like to be for a day?
Hmm, not sure really, I'm quite happy as I am – but perhaps a French baroque composer such as Rameau or Luly.
What's the best advice you've received?
What would be your dream holiday, assuming unlimited money and a month off?
Travelling around India – I have seen some parts of it and find it an endlessly fascinating country. Luckily I also have a strong stomach.
Do you have a prized possession?
I have a pre-publication review copy of George Orwell's 1984. This is special for many reasons including its connection with my Grandfather, who worked for the Evening Standard.
Do you have a funny, interesting, or embarrassing story you can share?
Well, as far as an embarrassing one goes... this summer when I went punting with my son and ended up falling in. I had to be helped out rather unceremoniously, by two Magdalen students, who had been enjoying some quiet reading by the river.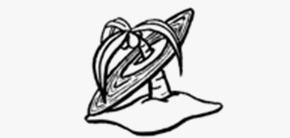 What would be your Desert Island Disc?
This is a really difficult question for me – I enjoy a wide range of music including classical, jazz and popular music over the years (Dick Dale though to Sports Team). I'm particularly fond of Rameau, and love his operas, especially Les Indes Galantes. But there is one piece I think I would have to have with me – Mozart's Requiem, ideally the version from John Eliot Gardiner. I do enjoy Sing Sing Sing by Louis Prima as well.
What's the most exciting or interesting thing you have ever done?
As a 13-year old, flying for the first time. We flew to the USA (where we lived for a couple of years) on an RAF plane from Brize Norton.
When you were young, what did you want to be when you grew up?
Like many boys – a train driver.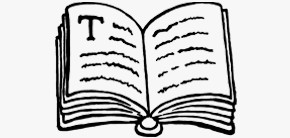 What book would you recommend taking on holiday?
Not so long ago I read Kathleen Jamie's Surfacing – a wonderfully lyrical book that can transport you to many different places, without the need to travel.
What's your favourite film?
I like Baby Driver very much, but La Reine Margot is probably my favourite.
What would be your perfect day?
I'm not sure how it would start, but the summer day would end with a picnic with friends and family, watching an outdoor opera.
Finally, is there something you are passionate about?