Please describe your work in general and what you are currently working on
As Head of Waste Operations, my primary role is the management and control of the Waste Operations Department at Sizewell A Site. This includes the provision of advice on setting standards for waste management and radiological protection within the team, disposals of radiological and non-radiological waste off-site, fulfilment of statutory monitoring obligations and establishment of controls for restricting exposure to ionising radiations.
Upcoming works for the team will include the retrieval, conditioning and disposal of fuel element debris (FED) from our storage vaults, and sands and sludges from our effluent treatment plant.
What do you enjoy most about your job?
No matter how serious the job is, there is always time for humour with the team.
Can you recommend any information resources that have been useful for you in your work?
Radionuclide and Radiation Data Handbook.
Describe SRP in three adjectives
Open, helpful, encouraging.
What has been the most memorable, or useful, SRP event you have attended, and why?
The 2014 Annual Conference in Southport. There was a good mix of radiation professionals from all walks of the profession. The lectures were extremely interesting and Southport was a good place to visit.
Where do you live?
Just outside Ipswich, in Suffolk.
Who do you live with?
My wife, Wendy and daughter Leanne.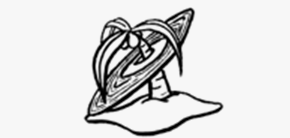 What would be your Desert Island Disc?
A difficult choice. The Clash - London Calling? The Buzzcocks - Love Bites? Madness - One Step beyond?
So I've cheated a bit and gone for "Teenage Kicks 1977-1981" - a 3CD compilation disc of music that brings back happy memories of dodgy venues, watered down beer and sweaty dance floors.
What book would you recommend taking on holiday?
Transfer of Power by Vince Flynn - pure escapism and a gung-ho hero for a main character.
Who would you like to be for a day?
Imagine being four years old again. No responsibilities. No mortgage. Someone washes, dresses and feeds you. You make a mess and someone cleans up. You can run around screaming your head off and no one bats an eyelid. A swing is amazing and a small hill becomes the most incredible play area in the world. Everything is a new adventure... and when you're tired, you go to sleep.
When you were young, what did you want to be when you grew up?
I always wanted to be an astronaut. Loved the uniform. And all the beeps of the radio communications. Closest I've come to that is using airline hood and comms during heavy contamination work, and in the pure darkness and quiet of the boiler tube banks at Sizewell. In there no one can hear you scream.
What would be your superpower?
The power to heal? Nah! Invisibility.
What's your favourite meal?
What's the most exciting or interesting thing you have ever done?
I was in a punk band (1982-86). Had a few escapades during that time!
We got one gig opening up for a heavy metal group - didn't go down too well that night!
What's your favourite film?
Predator - Get to the Chopper!
Do you have a prized possession?
I have a commemorative Apollo 11 anniversary medal that (allegedly) contains a piece of the moon brought back during the moon missions. I like that.
I lost my favourite football scarf on an away trip to Luton in 1982. I liked that as well, but it's not in my possession anymore. Still remember it though.. ...and the day.
Share a fascinating fact
I love bacon. The first meal eaten on the moon was bacon. After their successful landing, Neil Armstrong and Buzz Aldrin had bacon, peaches, sugar cookies and coffee.
What phone app would you recommend?
thepubfinderapp - shows all the pubs in the area on Google Maps and rates them as well. Even colour codes them. Very handy.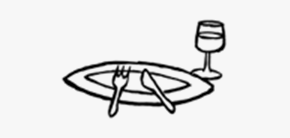 Who would you most like to have dinner with, and why?
Winston Churchill. Not only was he an inspirational statesman who guided Britain through the darkest days of WW2, but also a writer, soldier and scholar who had a colourful life before and after the war.
Do you have a funny, or interesting, or embarrassing story you can share?
Embarrassing. A few of us like to pick one or two games a season when we get into the spirit of things before kick off, enjoy the build up to the game and put the world to rights. After one such session, I can remember trying to jump down from a central reservation on the way to the match and falling over. Got home afterwards, to find my jeans all ripped open, and congealed blood on my shin. Turned out I'd chipped the bone and broken my leg.
What's your favourite smell?
The smell of Portman Road on a drizzly Tuesday match night. The waft on onions and beer in the air, the smell of grass and mud, and the slightly wiffy odour of the bloke next to you as the drizzle seeps into his coat. Bliss.
What would be your dream holiday, assuming unlimited money and a month
I'd like to tour the USA.
Finally, what question haven't we asked you, that we should have done?
And what's the answer to that question?
Check Danny Dyer's answer in The Football Factory.