‹

Constantinos Zervides:
"My favourite meal? I come from Cyprus, so there is only one answer: souvla!"
Who do you work for?
University of Nicosia Medical School.
Please describe your work in general and what you are currently working on
I'm Year 1 Academic Lead and Chief Examiner for the MD programme at the University of Nicosia. I'm also the Course Lead in Physics in Medicine teaching the physics of the human body and the physics of medical imaging. I'm an RPA in Diagnostic and Interventional Radiology, licensed by the National Radiation Protection Authority of the Republic of Cyprus.
I'm currently working with ultrasounds, and more specifically, the use of ultrasounds as a learning tool for medical education.
What do you enjoy most about your job?
Being able to interact with the new generation of doctors, and demonstrate the importance of Medical Physics. This is the most satisfying thing for me.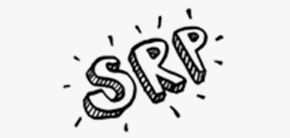 Describe SRP in three adjectives
Thrilling, fascinating, sensational.
Do you have pets?
A Russian dwarf hamster named Jojo.
What are your hobbies?
Reading, listening to music and fossil hunting!
Who would you like to be for a day?
No one else but me! I am so happy with who I am and what I have in my life, so why should I want to change it to become someone else? We were all put into this Earth to make our own story and this is what I will try to do.
What would be your Desert Island Disc?
All Hope is Gone by Slipknot. It fits the location and above all, I do not do normal!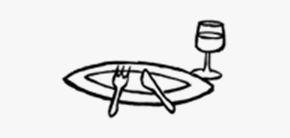 What's your favourite meal?
Coming from Cyprus, there is only one answer: souvla! It is made of large pieces of meat (lamb or pork), slow cooked on a long skewer over a charcoal barbeque.
When you were young, what did you want to be when you grew up?
A palaeontologist. I was so interested (and still am) in fossils and extinct organisms that I wanted to study them.
What's the most exciting or interesting thing you have ever done?
I joined the army when I was 17, and rose to the rank of second lieutenant in the tank brigades.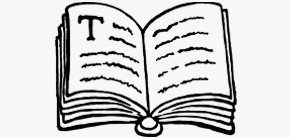 What book would you recommend taking on holiday?
1984 by George Orwell. It is such an interesting book to read considering it was written in 1949, and has predicted so many things from our modern day lives.
Do you have a prized possession?
That would be the photo that my wife gave me when we first started dating in 1998. She was my high school sweetheart, and anything she gives me from the heart is a prized possession.
Share a fascinating fact
Going to work is statistically three times more dangerous than war!
What would be your dream holiday, assuming unlimited money and a month off?
Being alone in the woods, living off the land with no TV, no cell phones no computers, no electricity! Just me, my family and nature!
Finally, do you have a favourite quote?
"The difference between stupidity and genius is that genius has its limits".
Albert Einstein
If you would like to be featured in our weekly SRPeople column (or would like to recommend someone) please email sara.harrington@srp-uk.org