Report: 'Implementation of BSS in the Medical Sector – Join the Debate!'
22nd November 2016, The Royal Institution, London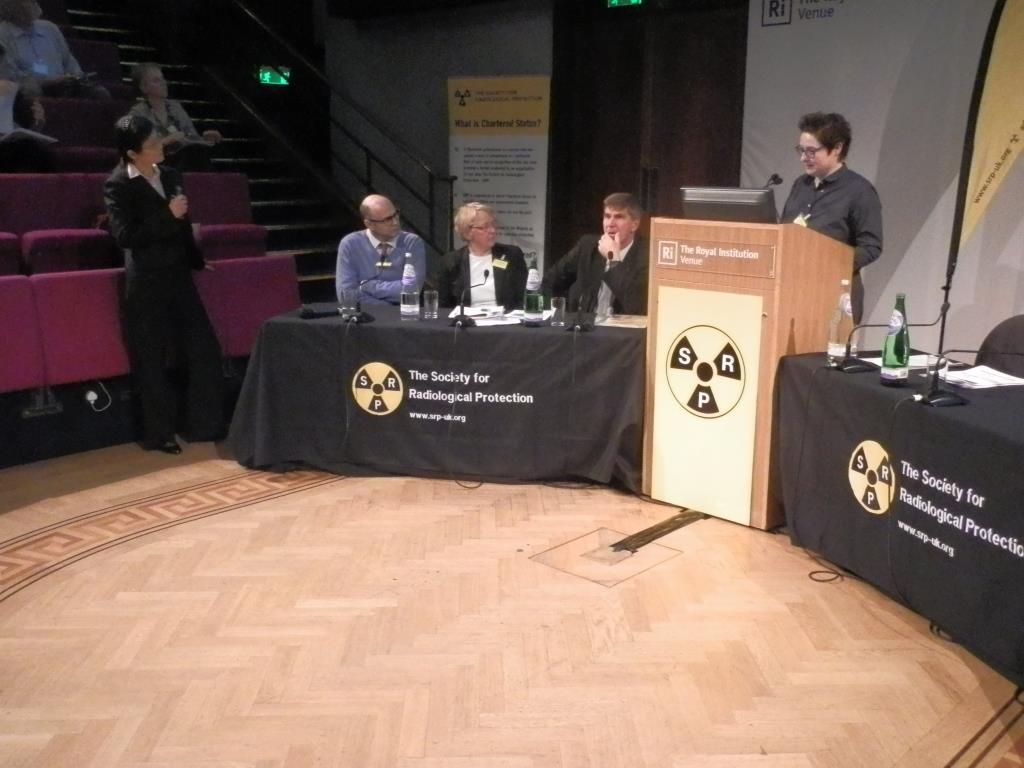 The Royal Institution is famous for its Christmas lectures and one speaker commented it was a dream come true to speak at the well-known lectern. So it was wonderful that the SRP Medical Committee held a meeting covering the implementation of the Basic Safety Standards (BSS) Directive for the medical sector with presentations from many of the relevant regulatory bodies and plenty of opportunities to debate the implications. Ruby Fong from Barts Health NHS Trust opened and chaired the event welcoming approximately 160 attendees (several could not make it due to issues with trains).
Ian Chell (DH) and Steve Ebdon-Jackson (PHE) opened proceedings with talks on the effect of BSS on IRMER. Ian's talk was focused more on how it might impact on MARS, noting that the 'licensing' requirement will probably result in changes to ARSAC licences, splitting the licence into a 'practitioner' licence and an 'employer' license. Steve expanded on this topic and also how it might impact on IRMER, believing that the changes were, in the main, trivial or minor changes of wording. The exception to this was the increased role of the MPE, changes that would be necessary to Justification of Practices Involving Ionising Radiation regulations (JOPIR) and an increase in duties on the employer for some items. Steve also discussed the likely shift of responsibility for equipment QA post-installation to be put with DH (critical exams & pre-use testing still resting with HSE).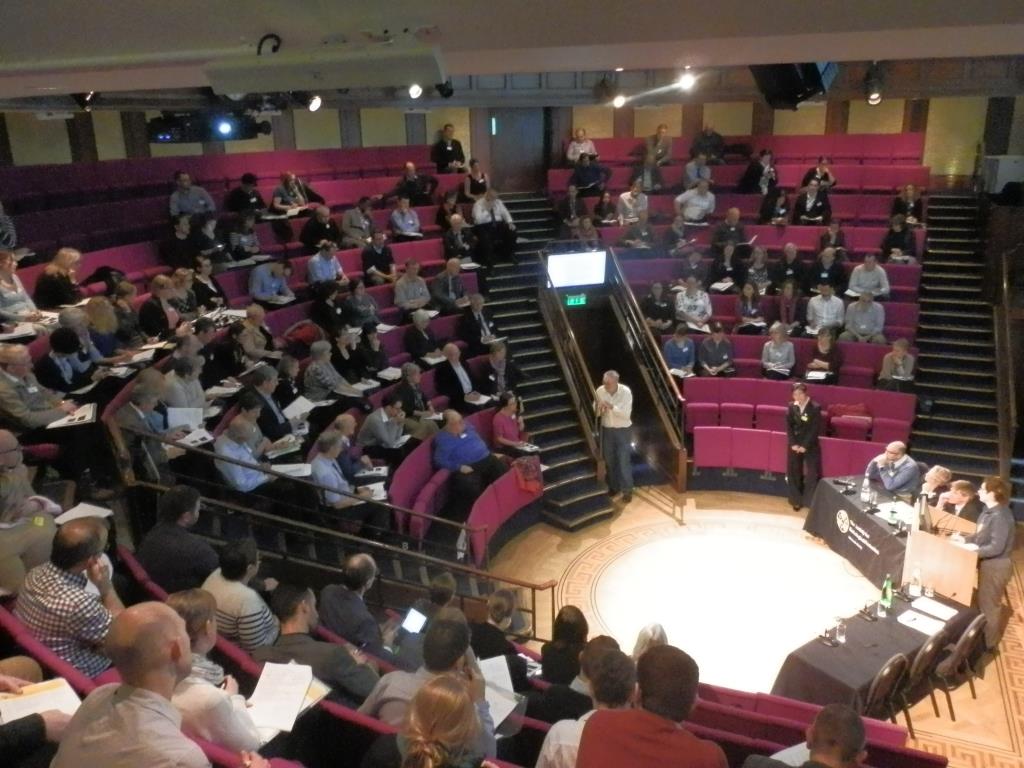 James Taylor from HSE then gave an excellent talk about the impact of BSS on IRR, noting that HSE were aiming for consultation in January with the draft Regulations, aiming for IRR to come into force on 1/1/18. His talk focused on the notification / registration / licensing aspects.
Sharan Packer's talk on IRR focused on eye doses (an issue that keeps cropping up) and outside workers, while Jim Thurston also gave a talk outlining some of the key issues from the perspective of an Approved Dosimetry Service.
The afternoon session with Colin Mackie (EA) and Victoria Bassett-Smith (Wolverhampton) on EPR and REPPIR, was that they didn't expect much change from the need to implement BSS, although Victoria's talk also went through some of the emergency planning exercises they had done, raising issues about how the various groups involved were able to work together during exercises.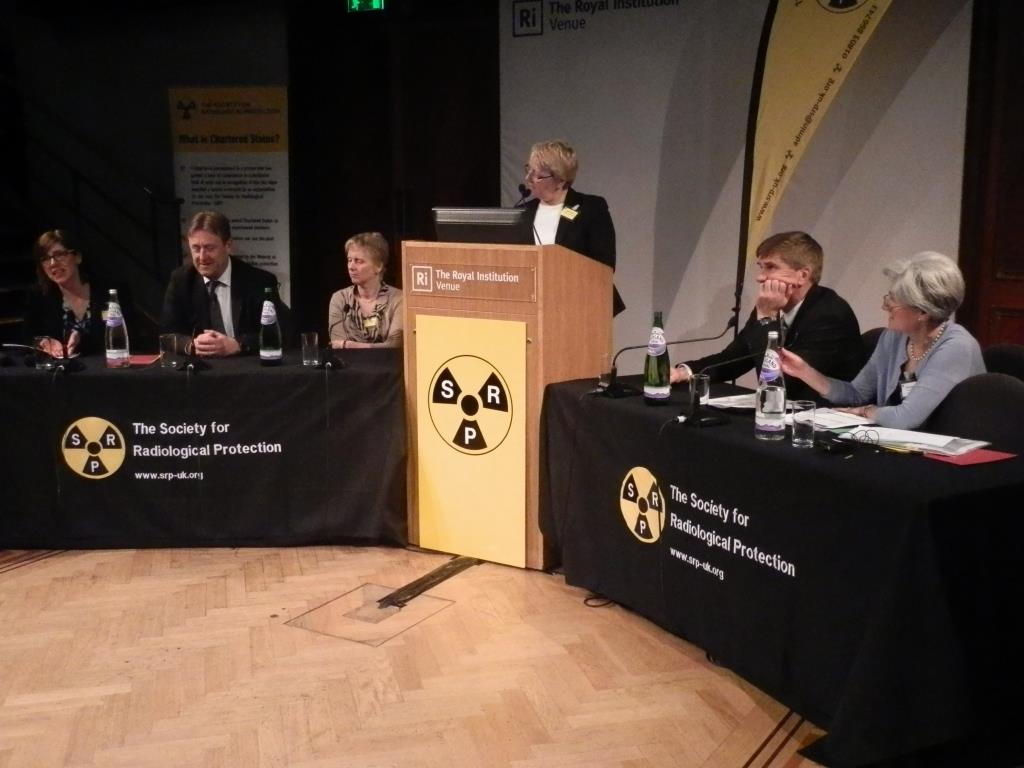 The final session was delivered by Ian Chell (DH) and Kate Griffiths (EA) about MPE recognition. It appears as though RPA2000 will provide an interim certification system (although the details of what this will be and how it will work are as yet unclear and various professional bodies are deliberating on the possible options ). There were either 'grandfathering' or 'light-touch registration' options being discussed.
From a radiotherapy attendee's point of view, the morning session was really informative for health workers as it highlighted good practice within the department, and it seems only minor changes are required. The MARS78 seems to be the biggest impact and area of concern. The afternoon sessions, while interesting, did not perhaps highlight the impact of the BSS as much, though the eye dose discussion (and Sharan Packer's innovative use of green, amber and red cards as a method of voting) was worthwhile.
Each session ended with a chance for attendees to ask questions and debate the points, which at times was quite lively! Overall it was an interesting meeting – though it seems there are many more questions that still require an answer before 2018.
Report by Graham Hart, David Dommett, Debbie Lamb and Ruby Fong.
Please find presentations from the day below:
Strategic changes to regulations - Ian Chell, DoH
What the changes mean in detail - Steve Ebdon-Jackson, PHE
Notification, Registration and Licensing and Other Aspects of Implementation - James Taylor, HSE
Occupational Exposure Dosimetry and Outside Workers - Sharan Packer, Bradford Teaching Hospitals
How ADSs will be affected by BSSD - Jim Thurston, Royal Marsden Hospital
Emergency Planning/REPPIR - Victoria Bassett-Smith, New Cross Hospital
Competent Authority for MPEs and Validation - Ian Chell, DoH
Update on accreditation of Radiation Protection Experts - Kate Griffith, EA
View the programme from the day here.
This meeting was organised by SRP's Medical Committee, co-sponsored by IPEM and BIR.