The SRP Flag
In 2013 SRP Member Bob Kerr took an SRP flag to a few metres short of the summit of Everest. The same flag then went to the North Pole with SRP Honorary Fellow Wendy Bines and to Canberra with SRP President Pete Cole on his trip to give a Keynote Address at the Australasian Society's 40th Anniversary meeting in 2015.
SRP Members: Are you travelling anywhere amazing or historic?! If so please email us (tegan.vallejo@srp-uk.org) and our special flag can go with you.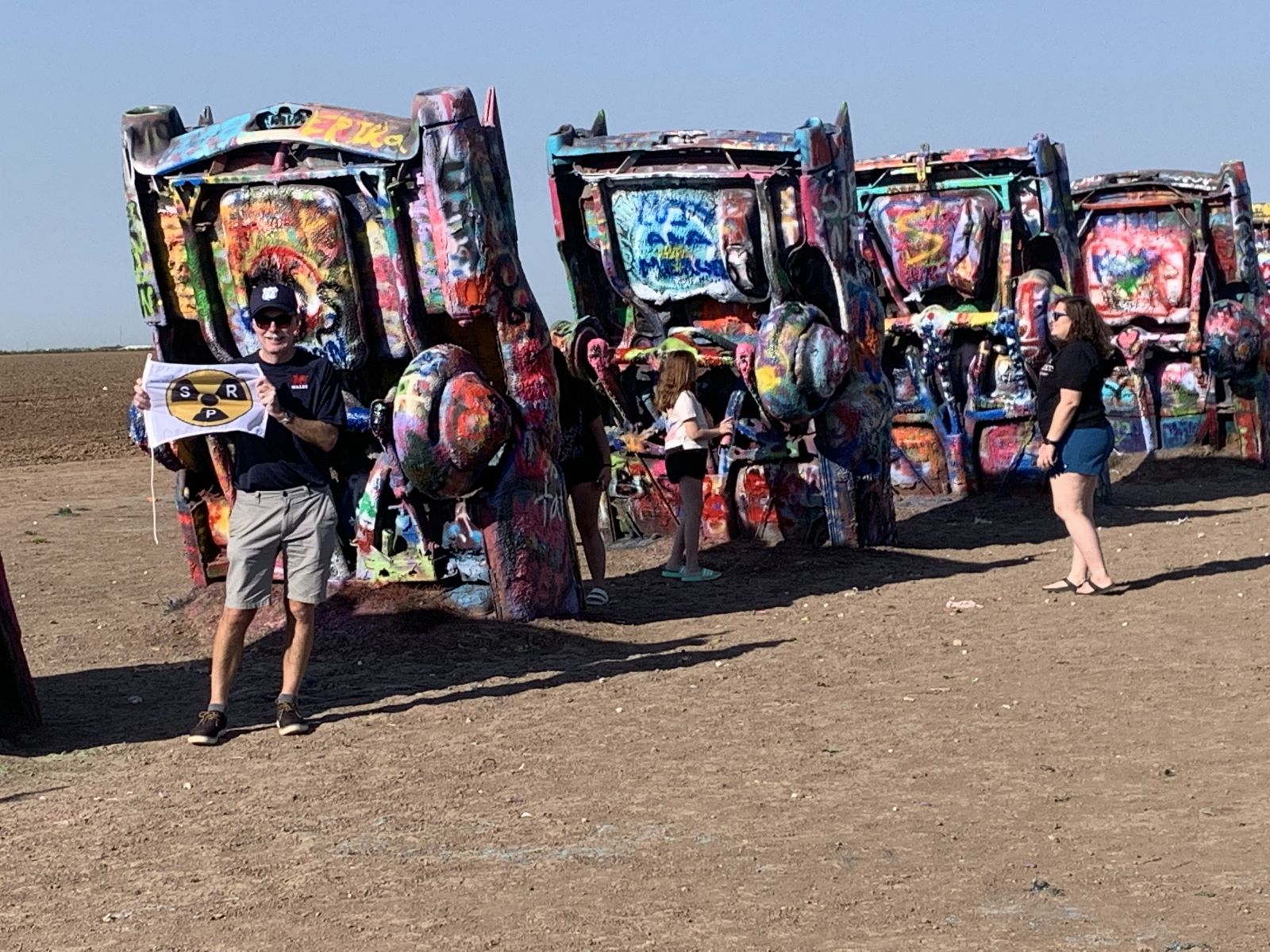 Steve Griffiths at Route 66 (September 2022) - Click here to see the summary of the trip as described by the flag.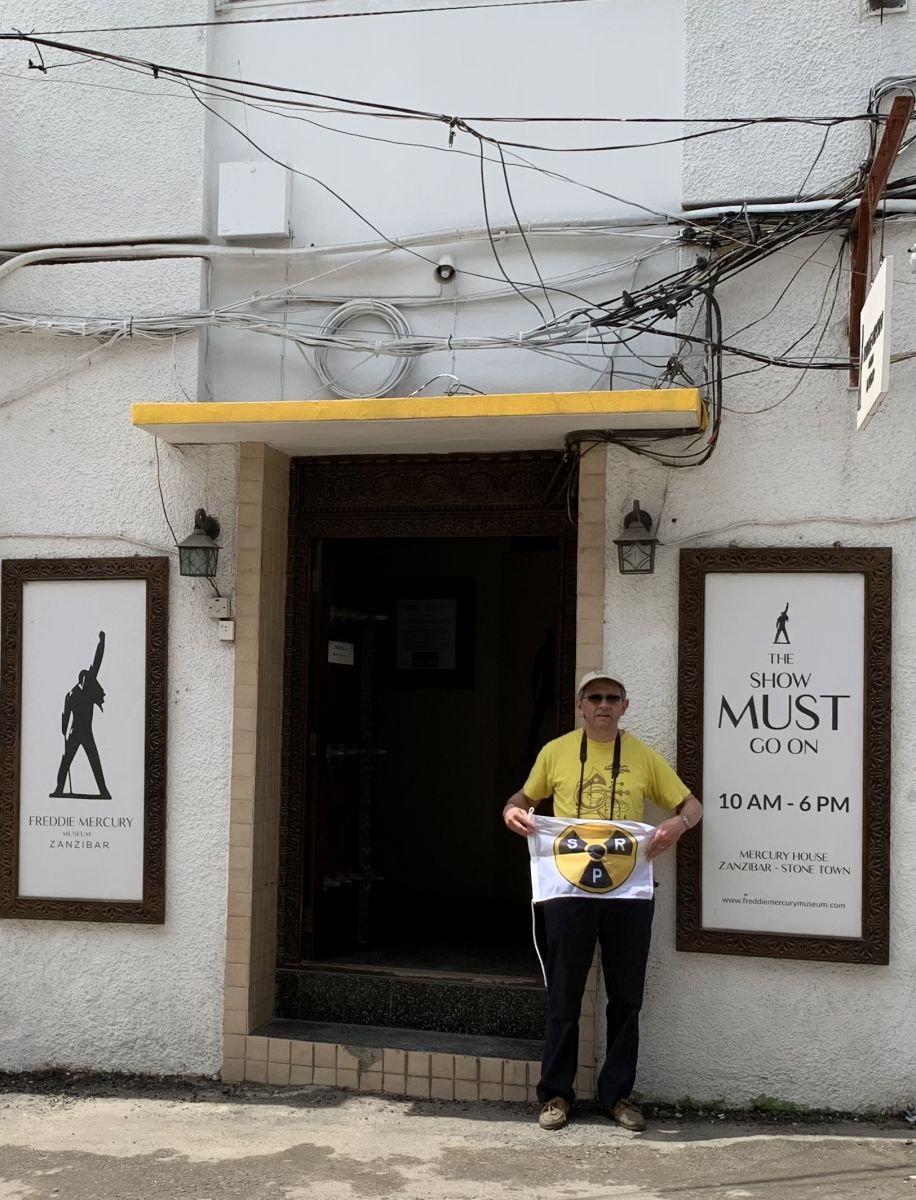 Phil Ahmet standing outside the birth place of Freddie Mercury in Stone Town on the island of Zanzibar (August 2022)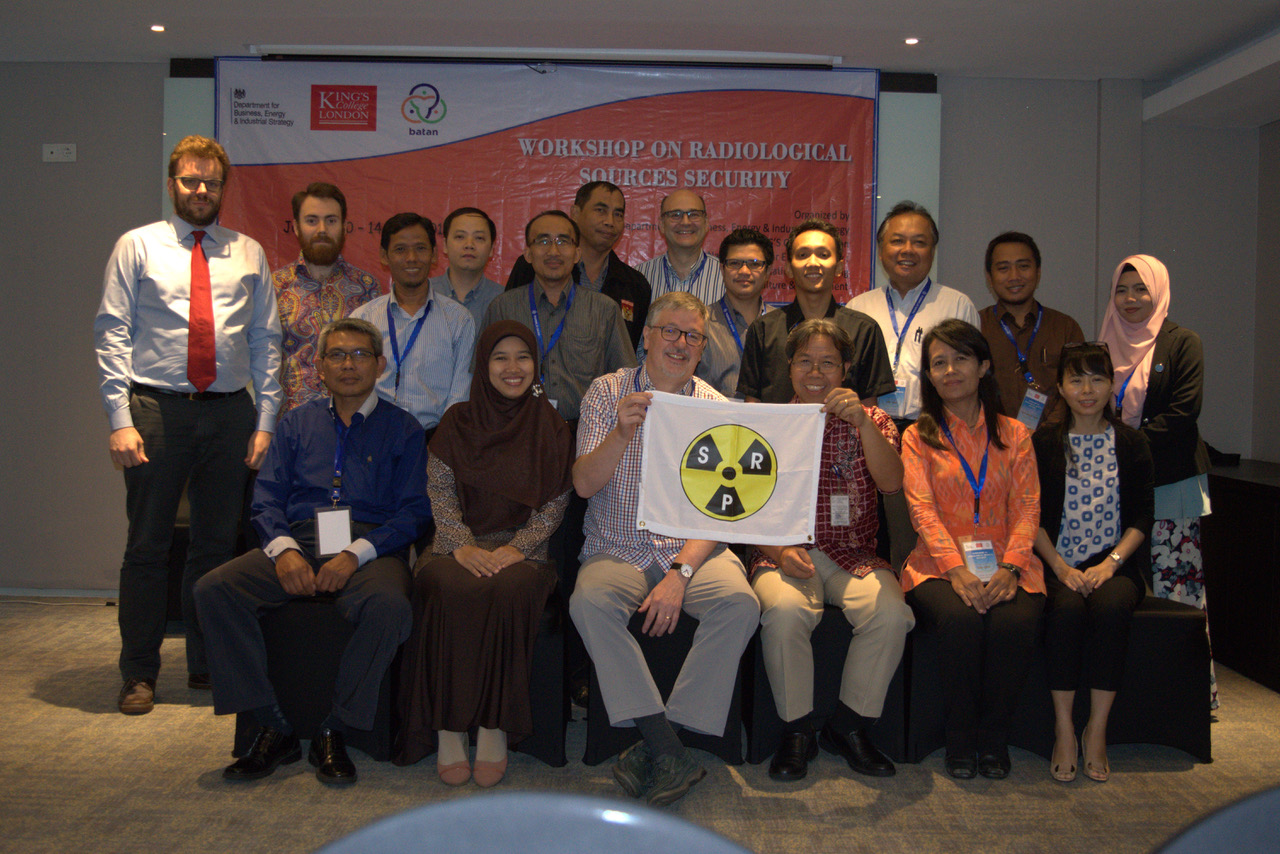 Chris Englefield and Jim Thurston pose with SRP's flag in Jakarta (Indonesia). Jim & Chris were contributing to a course on radioactive source security provided by Kings College London (August 2017).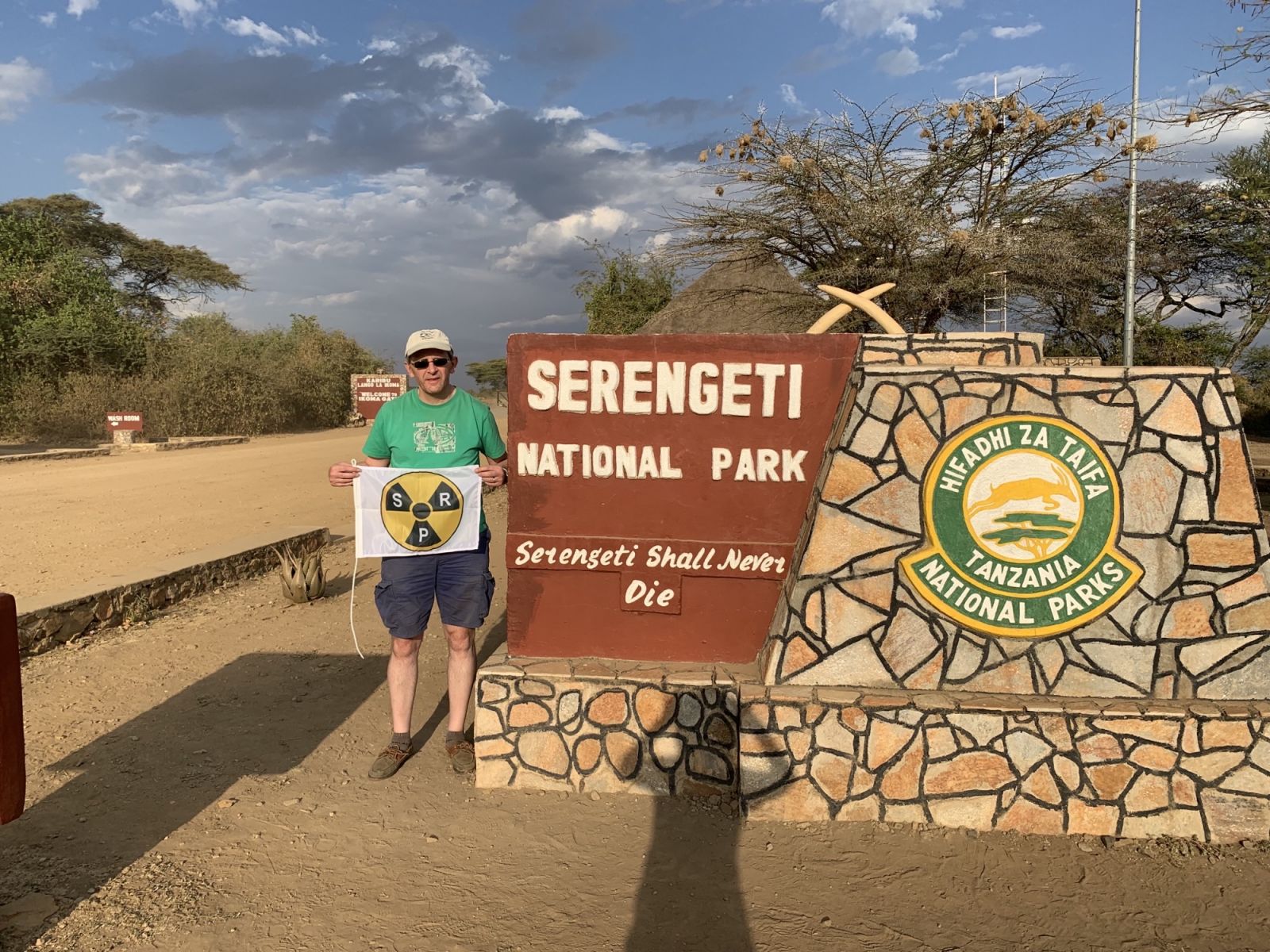 Phil Ahmet visiting the Serengeti National Park in Tanzania (August 2022)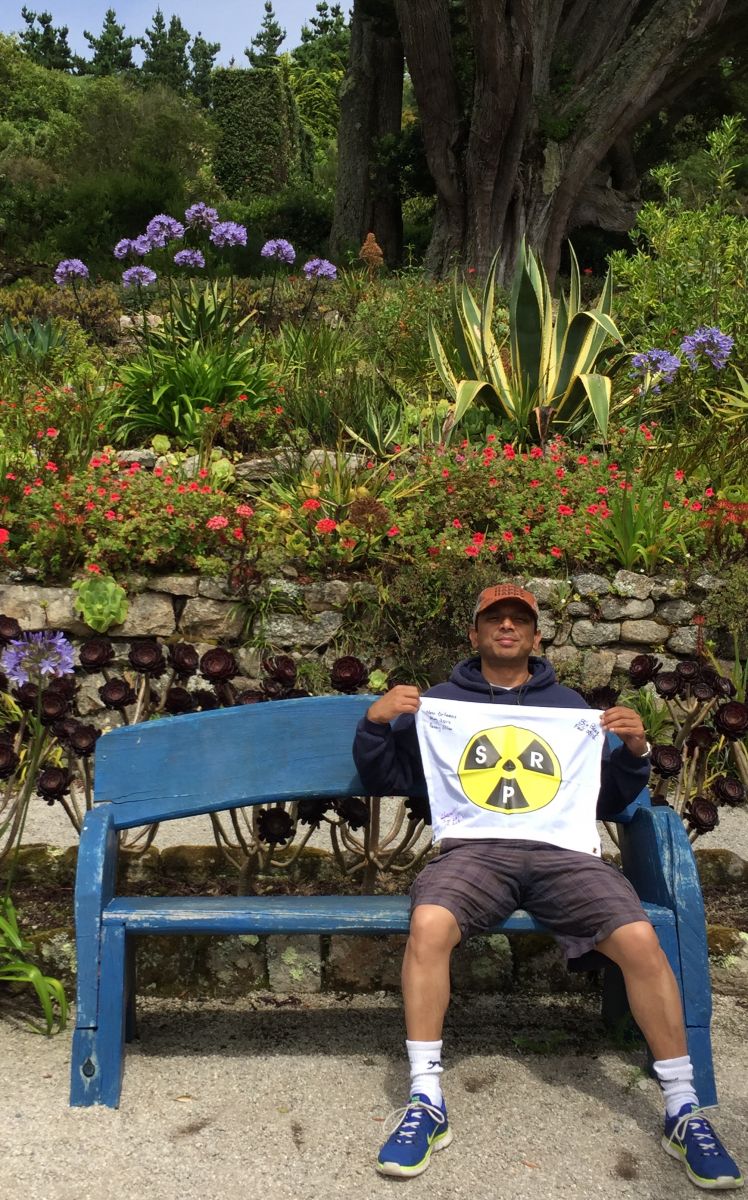 Shahed Khan at Tresco Abbey Gardens, Isles of Scilly, which has over 20,000 sub-tropical plants from over 80 countries, including Brazil & South Africa (July 2017).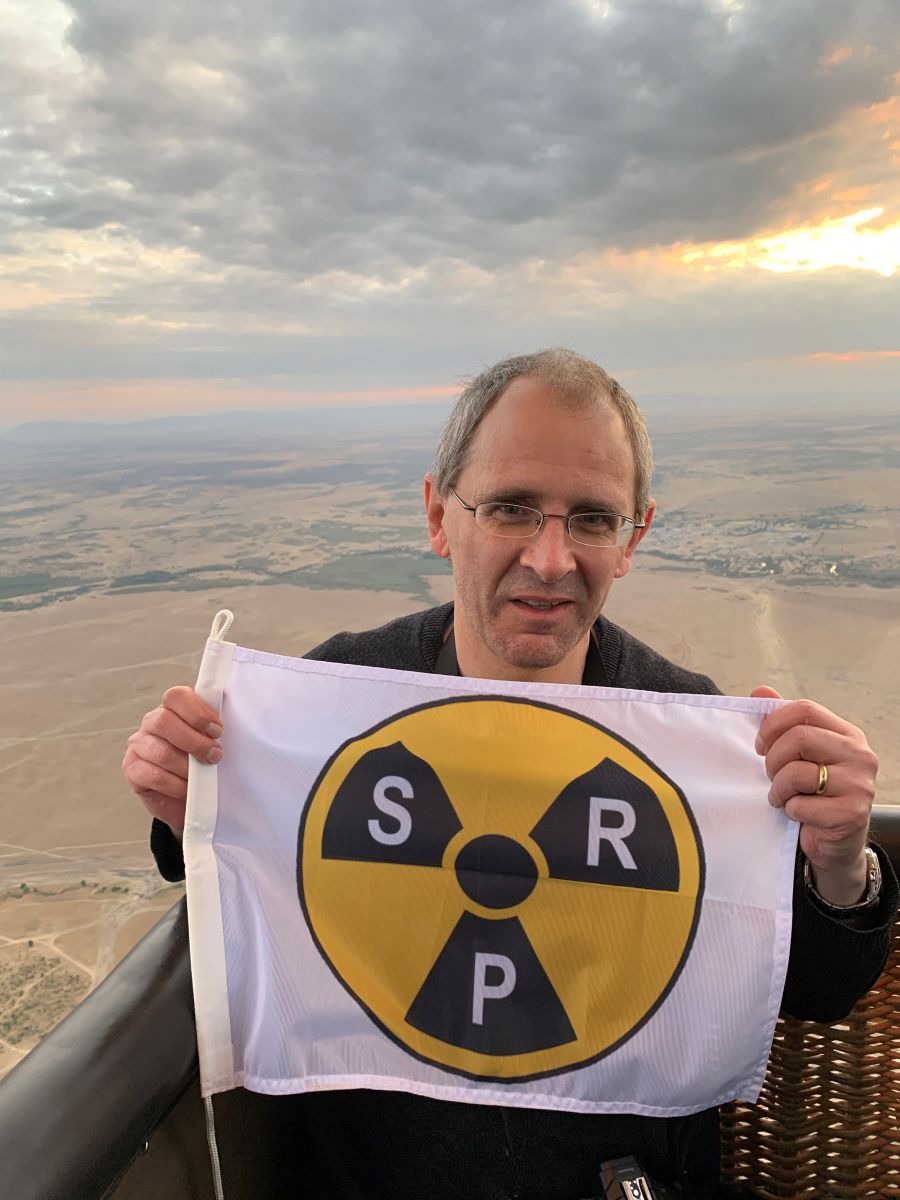 Phil Ahmet with the SRP Flag above the Masi Mura in Kenya (July 2022)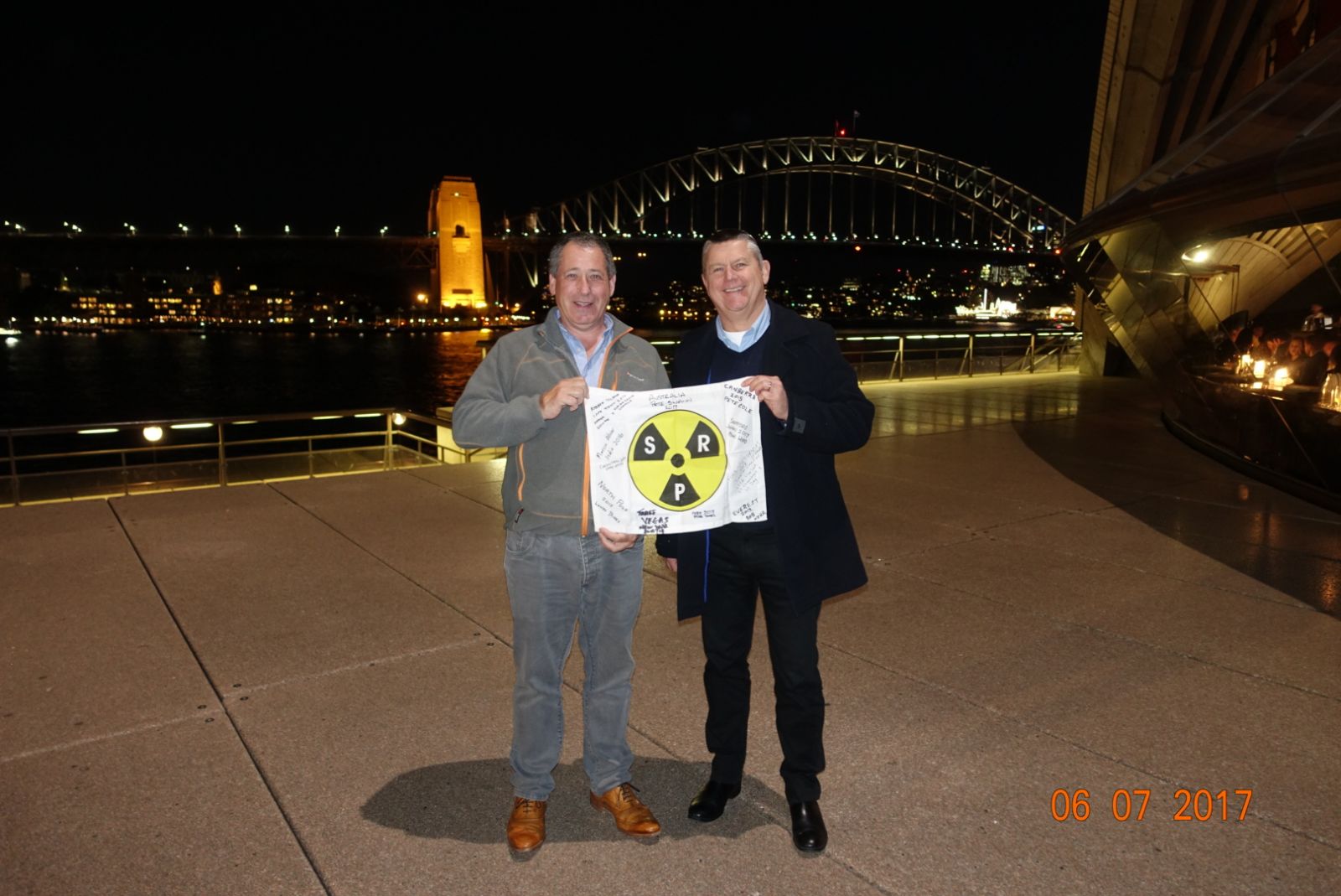 Peter Swann also managed to look up SRP member Robin Foy who lives in Sydney and works at ANSTO (July 2017).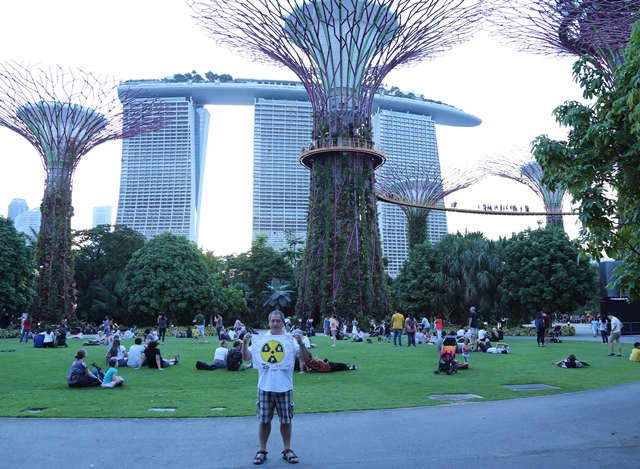 During a business trip to Singapore and Australia, Peter Swann visited the gardens at Marina Bay Sands hotel in Singapore (July 2017).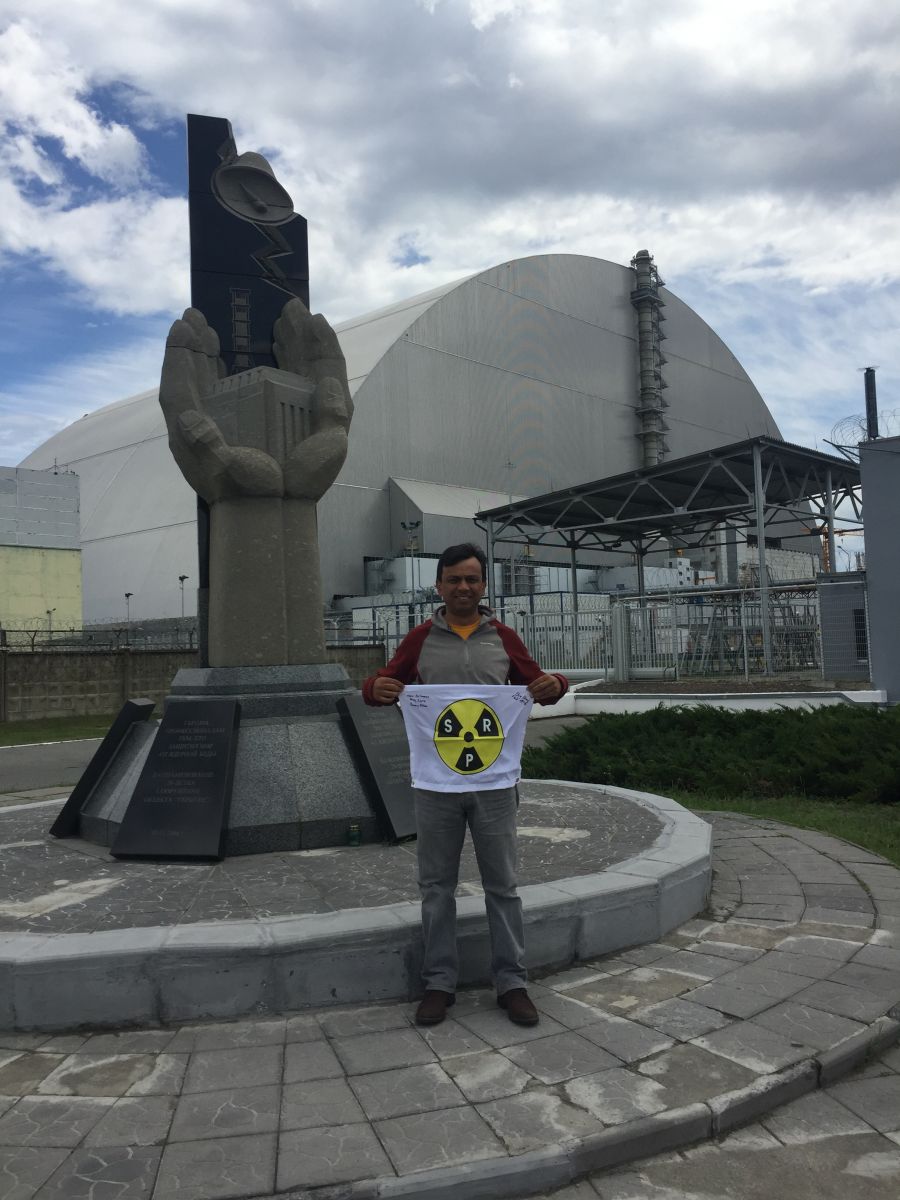 Shahed Khan visiting the new sarcophagus over reactor 4 in Chernobyl (June 2017).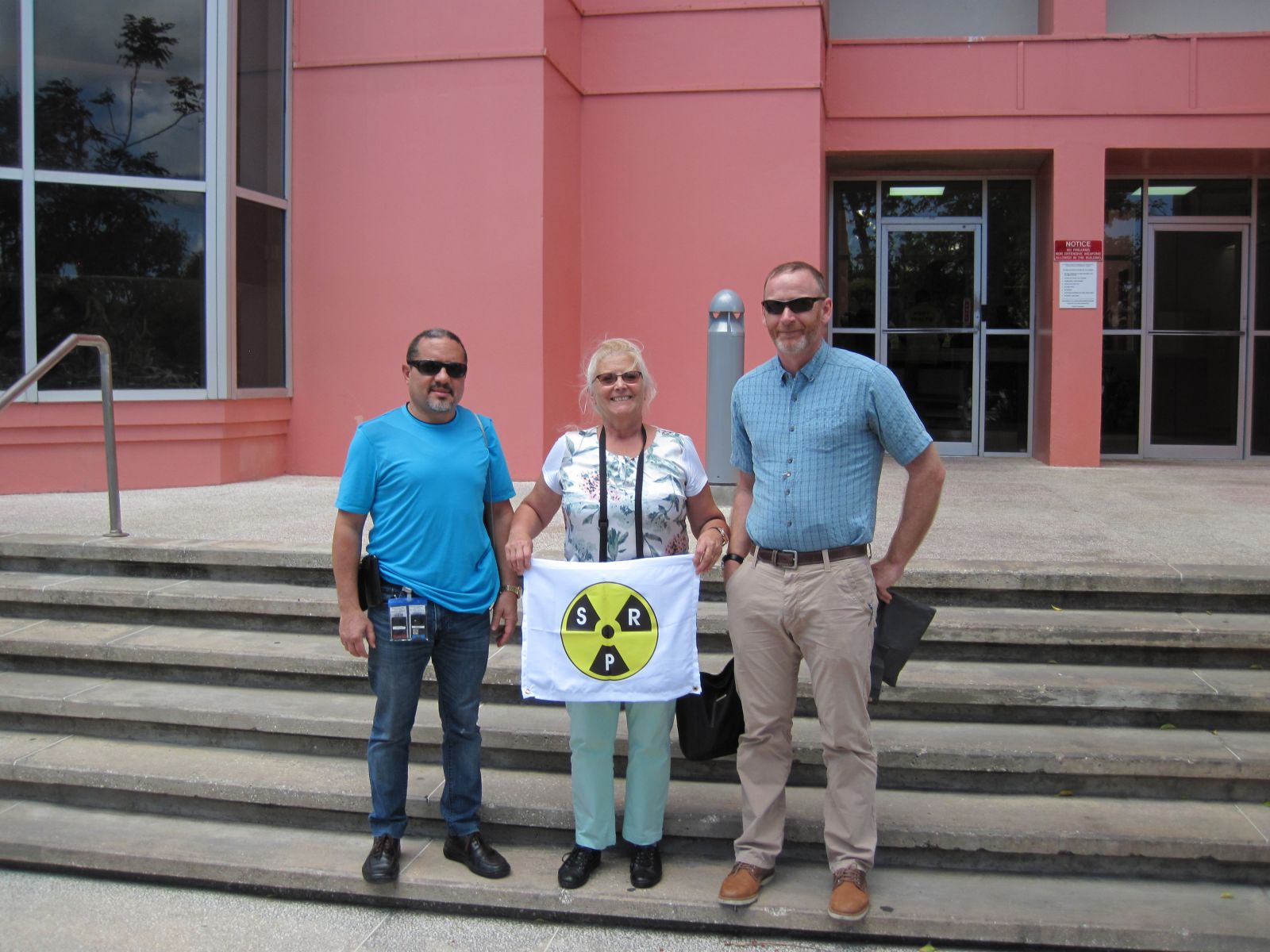 Cathy Griffiths OBE outside the Ministry of Health building in Barbados (April 2017).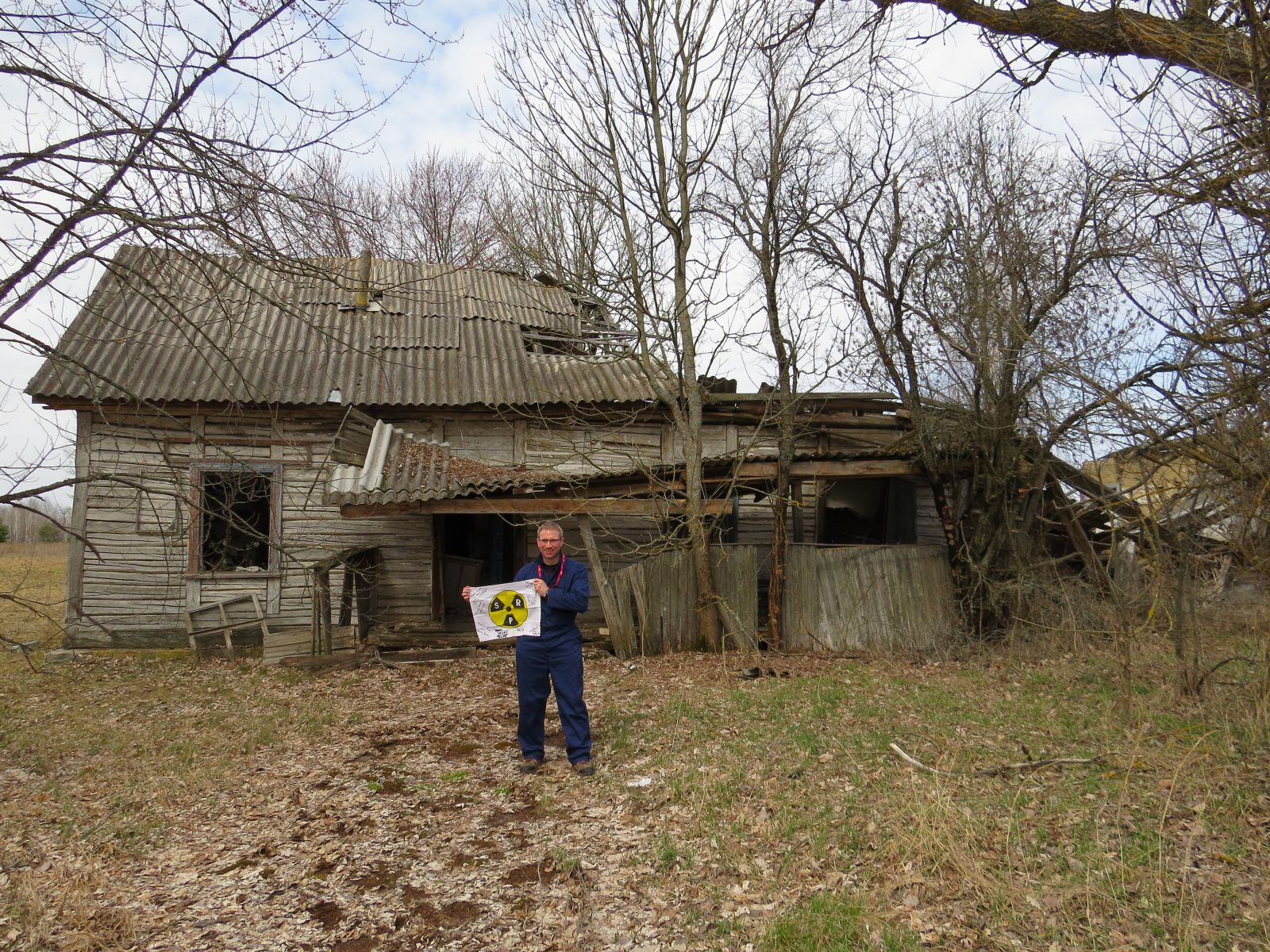 Mike Wood (Univ of Salford) doing fieldwork in Chernobyl's 'Red Forest' (April 2017).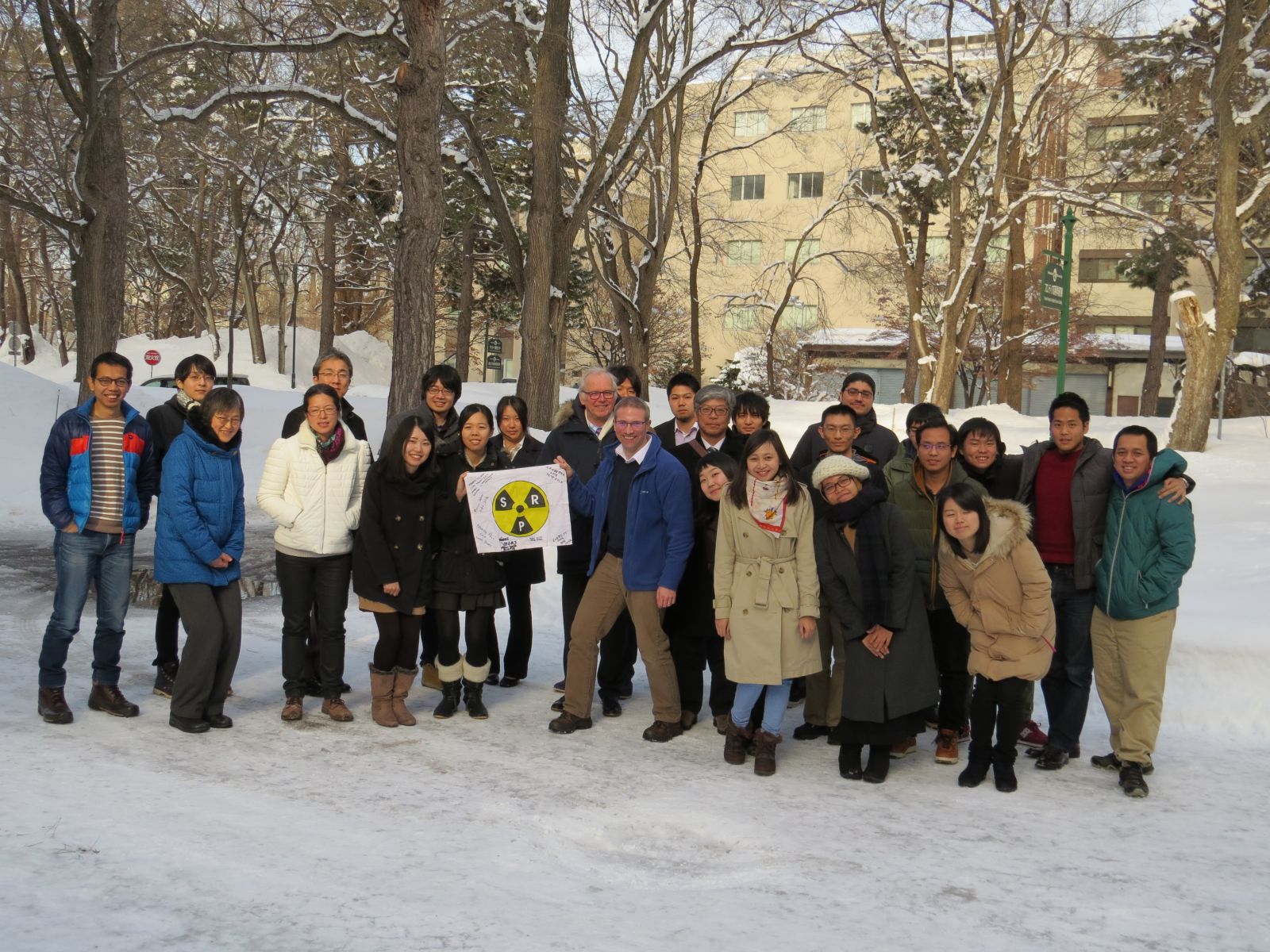 Mike Wood (Univ of Salford) at a workshop in Japan (Feb 2017).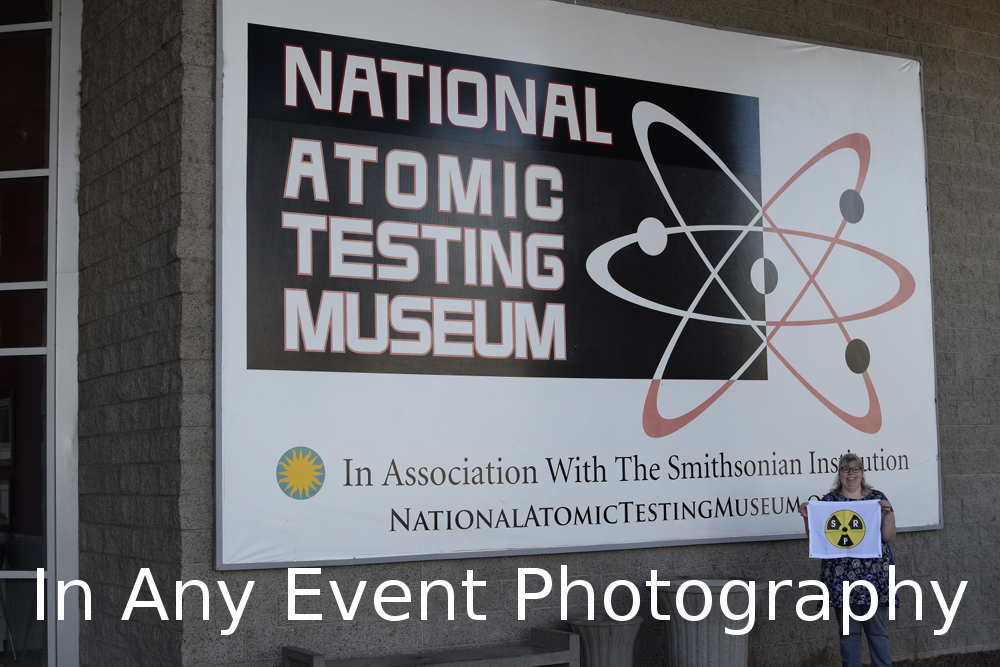 Sam Watson (PHE) at the National Atomic Testing Museum, Las Vegas (Feb 2017).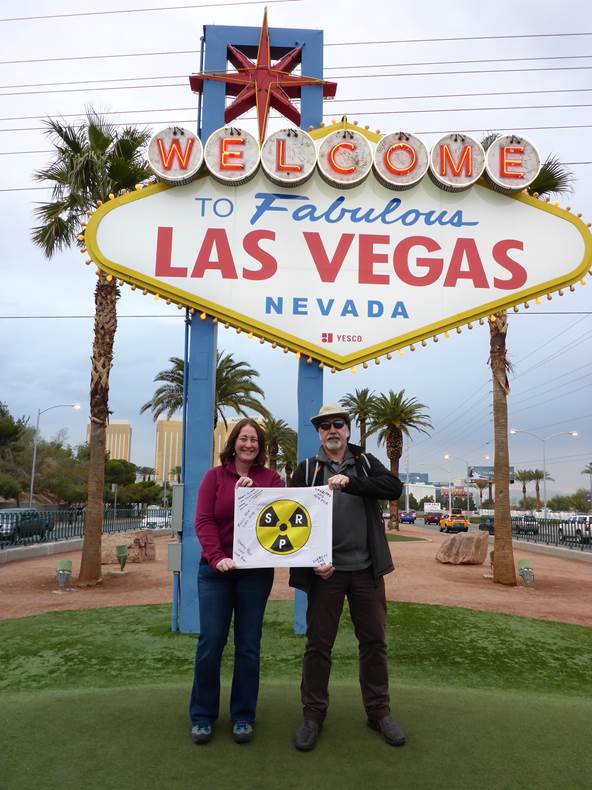 Marcia Oliver and Nick Trafford (2016).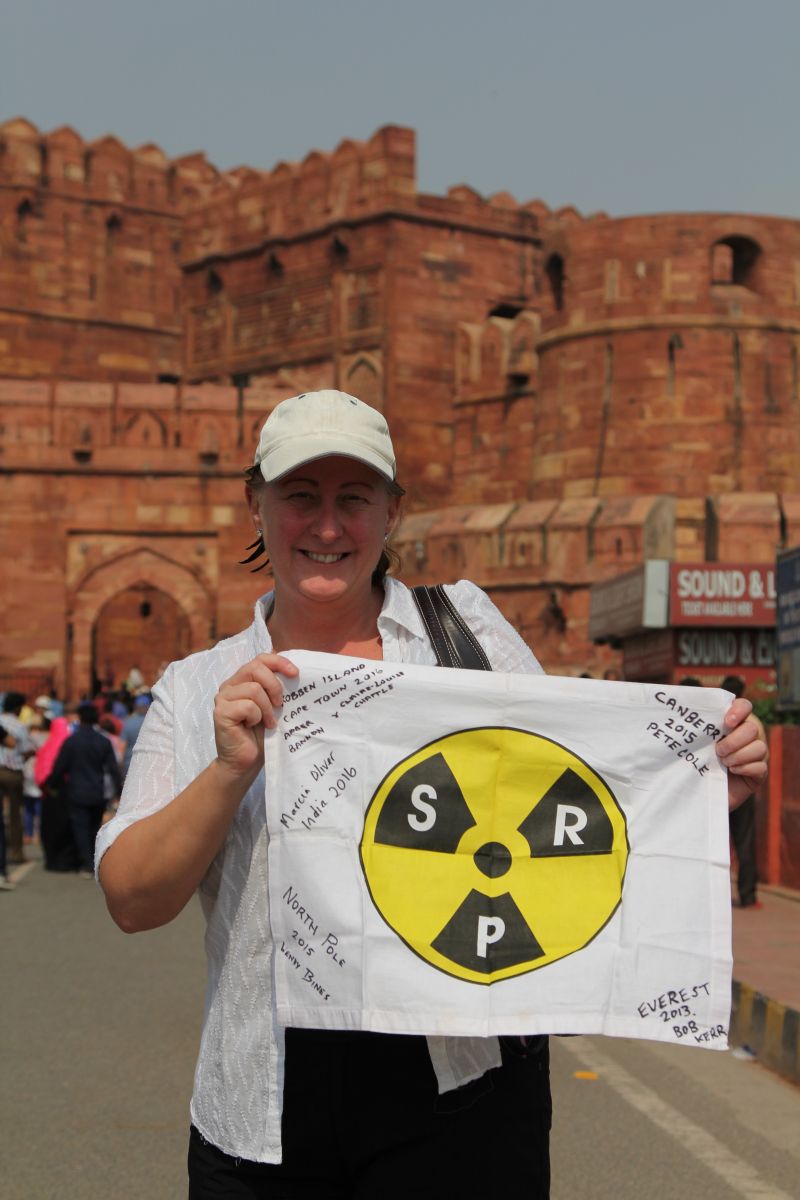 Marcia Oliver 2016 (India).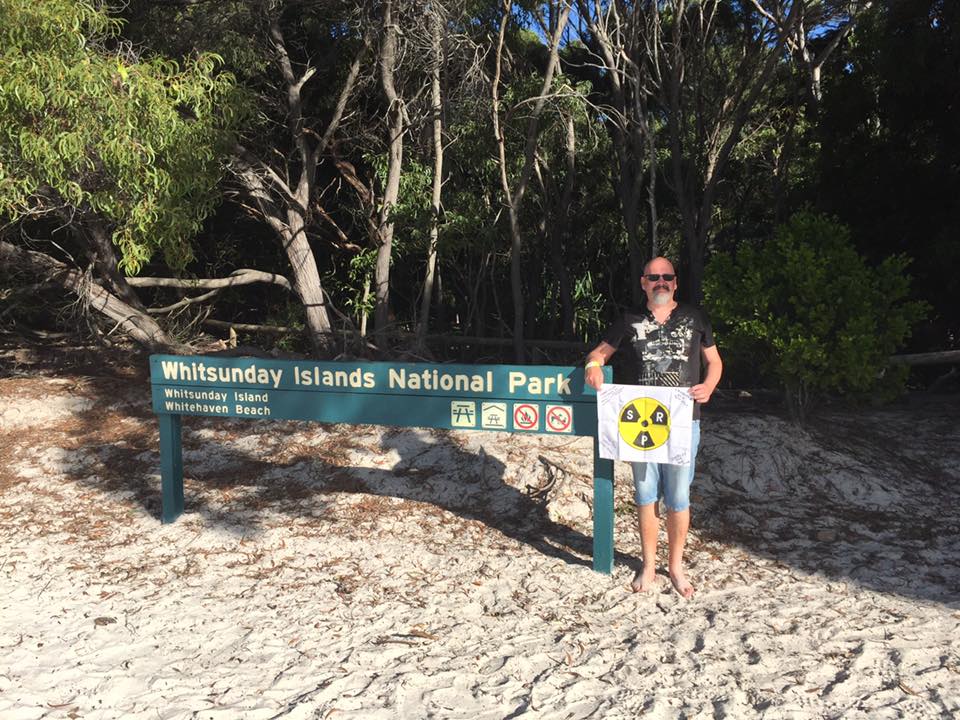 Alex Rankine 2016 (Great Barrier Reef).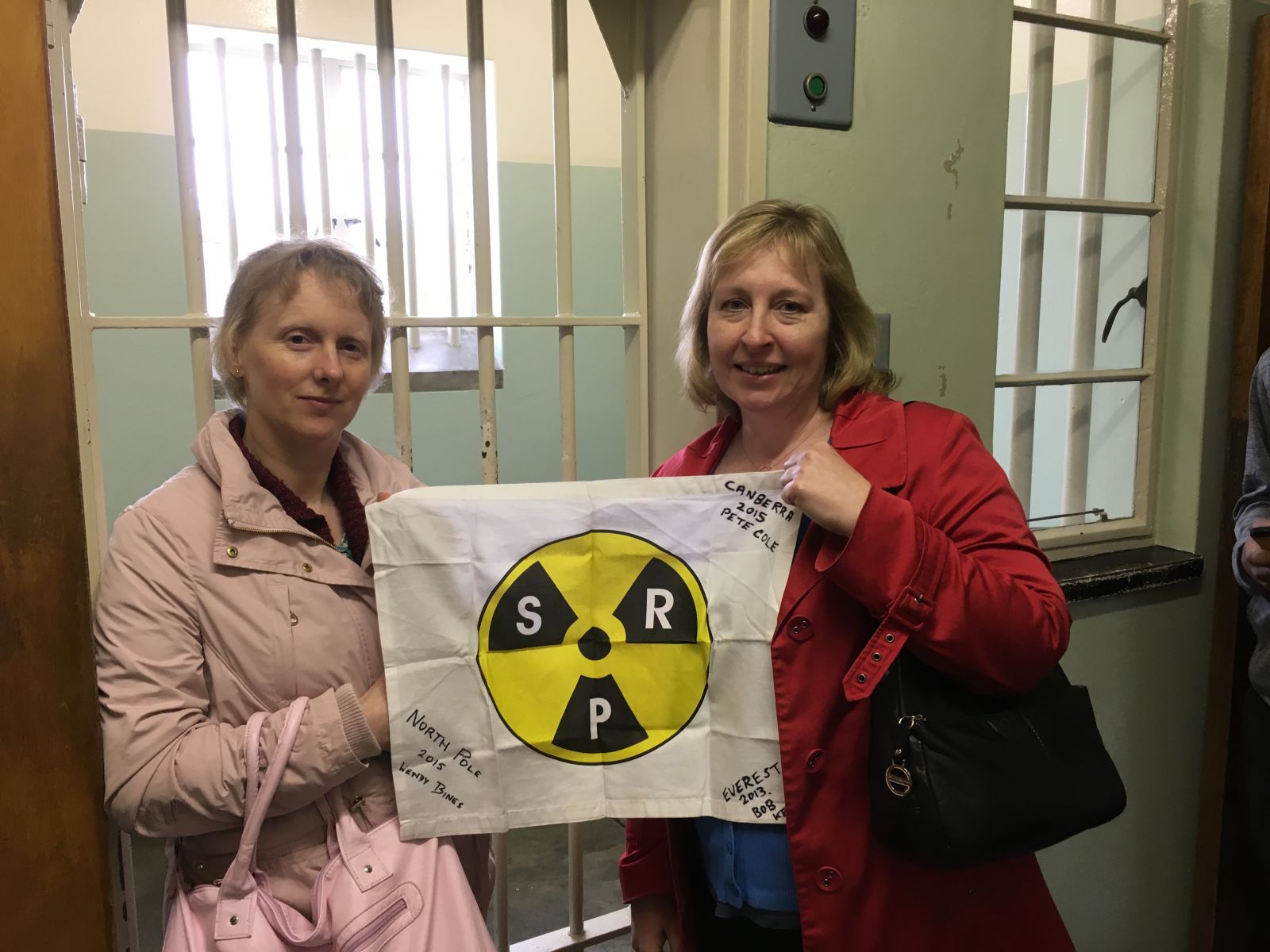 Claire-Louise Chapple & Amber Bannon 2016 (Robben Island).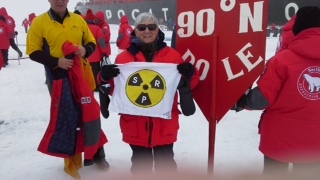 Wendy Bines 2015 (North Pole).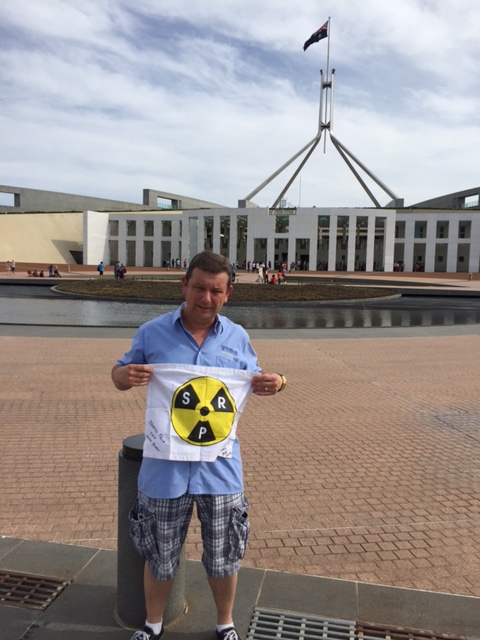 Pete Cole 2015 (Canberra, Australia).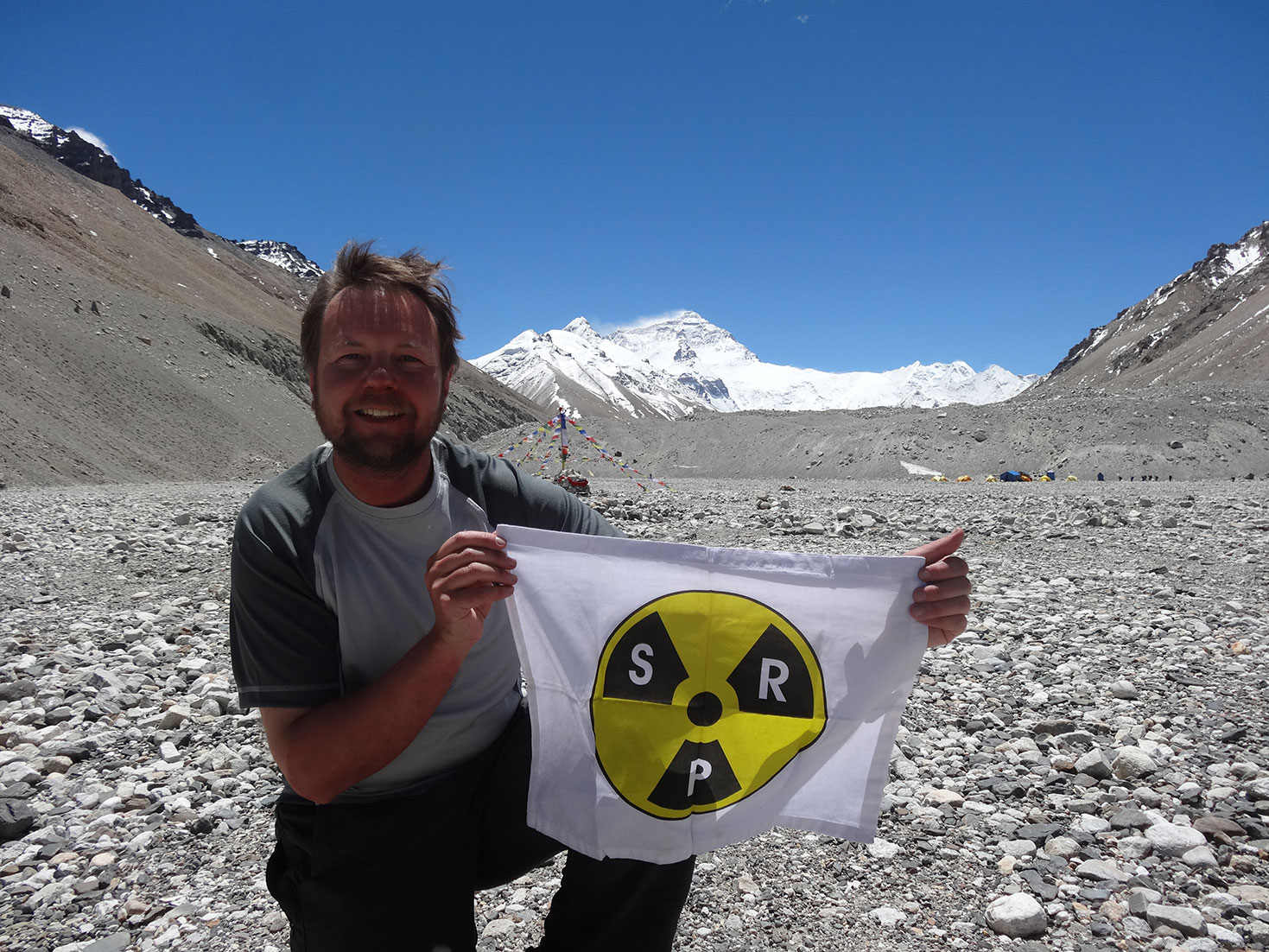 Bob Kerr 2013 (Everest).