Radiation Protection Today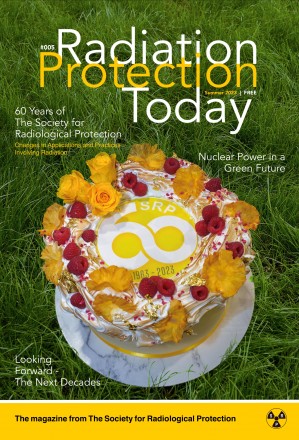 The Magazine from The Society for Radiological Protection - Free to everyone
Click here for Issue 3 (Summer 2022)
40 pages of news, features and a variety of articles - all aimed at those working in the field of radiological protection and those interested in the subject. Print copies are available on request.
Issues 1 and 2 are available here - just click on the publications panel (left hand side). NB Issue 1 is in the 2021 folder.
Interested in advertising? Contact us for full details.