The SRP's South-West Regional Committee took place over two days. The programme from both days is available to view - presenter biographies in order of programme are below.
The videos for delegates will be made available shortly.
A big thank you to our Conference Sponsors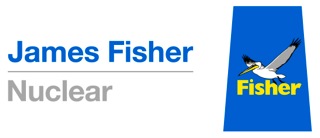 Presenter Biographies
Wednesday 7 October

Gary Jackson-Burton, ONR
Back to Basics – Employers Duties with respect to SQEPs A regulators application – Radiological Protection & Criticality Specialism RP&C Competency Framework
Following a BSc in Biology with Diploma in Education and deciding, he joined BNFL as a Technical Assistant in the Environmental Characterisation Section of the Environmental Protection Group. Here he learnt all about the back end of the Nuclear Industry and the environmental impact and assessment of large industrial/nuclear operations. From environment, Gary moved to work on the commissioning of THORP taking on a number of roles within Chemical Plants, Technical Support and then into MOX fuel manufacture where he faced a challenging period as B33 Safety Support Officer at the time of great scrutiny into culture and working practices. He also worked on the Sellafield MOX Plant. Following this, Gary moved to work for Amersham Nycomed, soon to become GE Healthcare. Here he worked as a safety case author and operational health physicist taking on responsibility for the monitoring/technician team and fulfilling roles in decommissioning, operations/production and finally Technical Authority for Radiation Protection before moving into a Business Level Role. In Business Level, he was appointed RPA for GE Healthcare and managed programmes across Europe, Middle East and Africa including; Industrial (Occupational) Hygiene, Ergonomics and global programmes including; Safety Risk Assessment. To support the role in running the Industrial Hygiene programme for EMEA he undertook a 2 year MSC in Occupational Health which a major component in Occupational Hygiene and exposure assessment. For the last 7 years he has worked as a Nuclear Safety Inspector for the Office for Nuclear Regulation, joining in November 2013 as a radiation protection specialist inspector. He has worked across Decommissioning Fuel and Waste Sites, New Reactors assessing Generic Design of the UKABWR and licensing applications. He now leads on Radiological Protection regulation for the Defence Propulsion Sub-Division along with delivering Regulatory Core Training for ONR personnel, managing the Radiological Protection & Criticality Specialisms training, competency & development.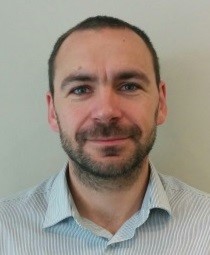 Adrian Chewter, ONR - joint presentation with Gary Jackson-Burton (above)
Adrian is a radiological protection specialist inspector with the Office for Nuclear Regulation (ONR). Since joining the ONR in 2018, he has spent the majority of his time supporting the both the Generic Design Assessment of the UK HPR1000 and ONR's Emergency Preparedness and Response team. Prior to working for ONR Adrian was a radiation shielding and dose assessment specialist for 18 years contributing to a wide range of projects across the UK nuclear industry; this has involved undertaking assessments in support of the design, operation, modification and decommissioning of various plants located at sites such as Capenhurst, Springfields, Sellafield, Dounreay, Magnox sites and for European research facilities. Adrian is also an active participant (and former chairperson) with The Shielding Forum (TSF) which is attended by organisations throughout the UK Nuclear Industry to discuss current and future developments in radiation shielding.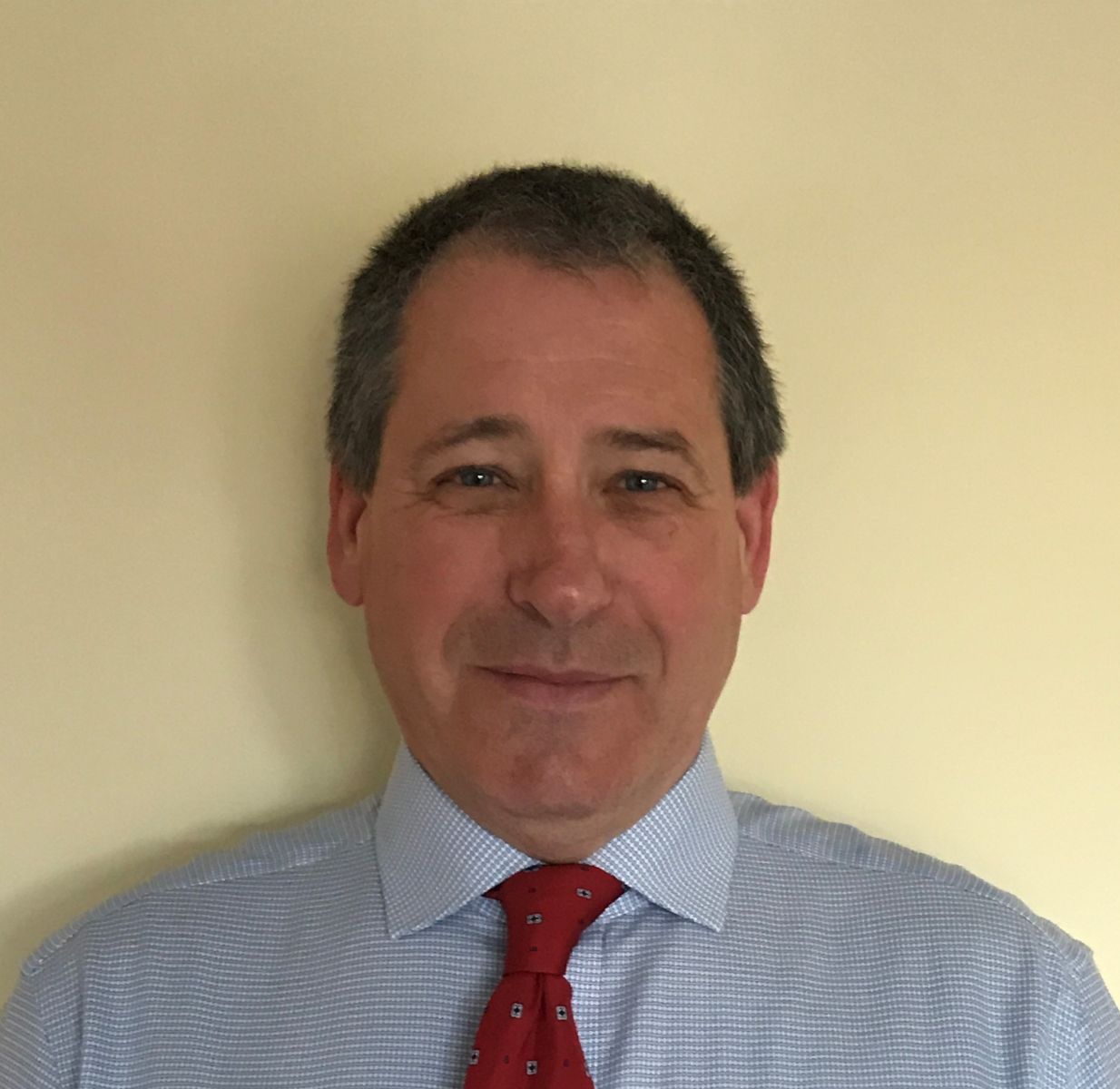 Peter Swann, Eckert & Ziegler
Presentation not yet provided.
Peter has been the Managing Director of Eckert & Ziegler Environmental Services Ltd since 2013, prior to that he was the Head of EHSS&Q for EnergySolutions EU Services Ltd, he has a background in Radiological Protection, Health & Safety and Dangerous Goods. He is a member of the SRP, a Chartered Radiation Protection Professional CRadP and sits on the SRP Non-Nuclear sectorial committee, he is also a Director of Radsafe and a qualified DGSA, he also has a NEBOSH Diploma in Occupational Health and Safety.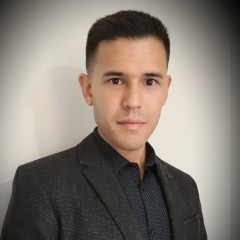 Pete Bryant, SRP President
The Skills Gap - Role of Radiation Protection Societies in Developing Professionals
Pete Bryant is an experienced Radiation Protection Professional within the Nuclear Power and Contaminated Land Sectors. He is currently employed within EDF (UK)'s New Nuclear Build Project, Sizewell C, leading the Environment Function. Pete is additionally President of the Society for Radiological Protection, the UK's Chartered Professional Body for Radiation Safety and Radioactive Waste Management. He also holds an academic position in Radiation Protection and Nuclear Safety at the University of Surrey, has published multiple peer reviewed papers, and is author of the book "Airborne Radioactive Discharges and Human Health Effects".

Scott Tucker, DRDL
Radiation Risk Assessments
For the last 14 years Scott Tucker has been a Health Physicist at Devonport Royal Dockyard supporting SSNs and Radioactive Waste Management. Previously he worked for the Ministry of Agriculture, Fisheries and Food in emergency planning, the post Chernobyl sheep restrictions and radiological assessments of discharges to the environment. In the dim and distant past he spent time at Harwell and the Reactor Centre at Imperial College.
Jim Bishop, Sellafield
Designation of areas
Jim Bishop started work in the nuclear industry in 1990 working as a safety adviser in the safety department on the Chapelcross Nuclear Power Station. Transferring to Sellafield in 1997 he worked as an RPA and Safety Manager in various Magnox Reprocessing and Waste Management Facilities before becoming Lead RPA for Sellafield. With a keen interest in radiological protection training, he has taken a leading role in the development of procedures.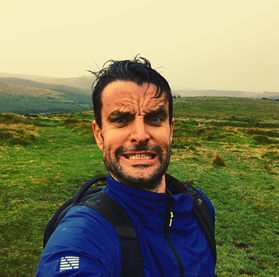 Rob Loader, University Hospitals Plymouth NHS Trust
Presentation not yet provided.
Rob is a Registered Clinical Scientist and Medical Physics Expert currently leading the Department of Clinical and Radiation Physics in Derriford Hospital. He is a certificated Radiation Protection Adviser and has been a member of the IPEM and BIR Radiation Protection SIG's during the transition to IRR 2017 where the reduction in the dose limit to the lens presented the healthcare sector with an interesting challenge. Work has included optimising patient dose in Computed Tomography Cardiac Angiography, comparing CT Pulmonary Angiography with Nuclear Medicine VQ scans, and the exploration of dual energy imaging techniques. He is the Lead Mammography Physicist for West Devon and East Cornwall Breast Screening Programme and was a member of a BIR working party in 2020 publishing guidance on contact shielding on patients for diagnostic radiology applications. Rob enjoys teaching in Medical Physics and Radiation Protection and is a keen dinghy sailor and badminton player.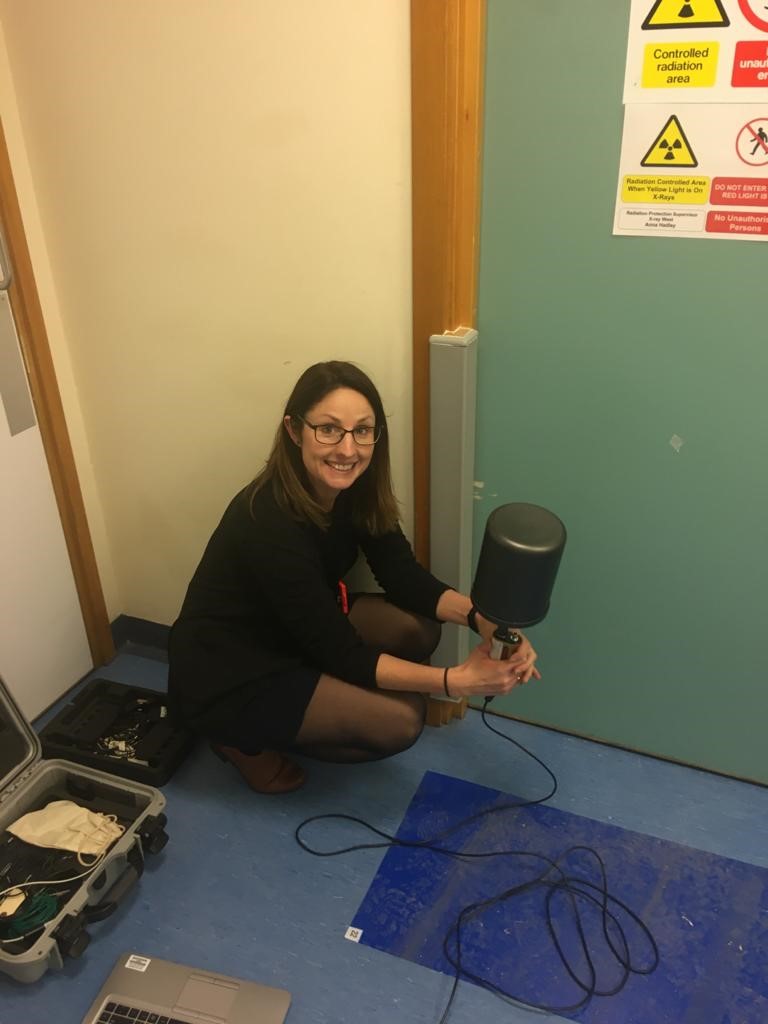 Kate de Burgh, University Hospitals Plymouth NHS Trust
Kate is a Registered Clinical Scientist, RPA and RWA supporting the Department of Clinical and Radiation Physics in Derriford Hospital. She started her career within the nuclear sector in 2009 working in emergency planning at Oldbury Nuclear Power station and then as a health physicist supporting various decommissioning projects at Berkley Nuclear Licensed Site and Hinkley Site A. She transitioned into the medical sector in 2015 and trained in the field of Diagnostic Radiology and Radiation Physics completing an MSc in Medical Physics. She leads the Trust's patient dose audit programme; is an associate lecturer for the University of Plymouth, teaching on the Diagnostic Radiography programme, and is secretary of the South West RPA group (medical).
Jenny Stewart, JFNL
Sponsored Talk
With over 20 years' experience, Jenny has a wealth of technical expertise in contamination and clearance products gained from working at the 'coal face' of in dosimetry and Waste Assay. More recently Jenny has been supporting strategically important nuclear clients, in both decommissioning and power generation with radiometric instrumentation that is robust, simple to maintain and easy to use.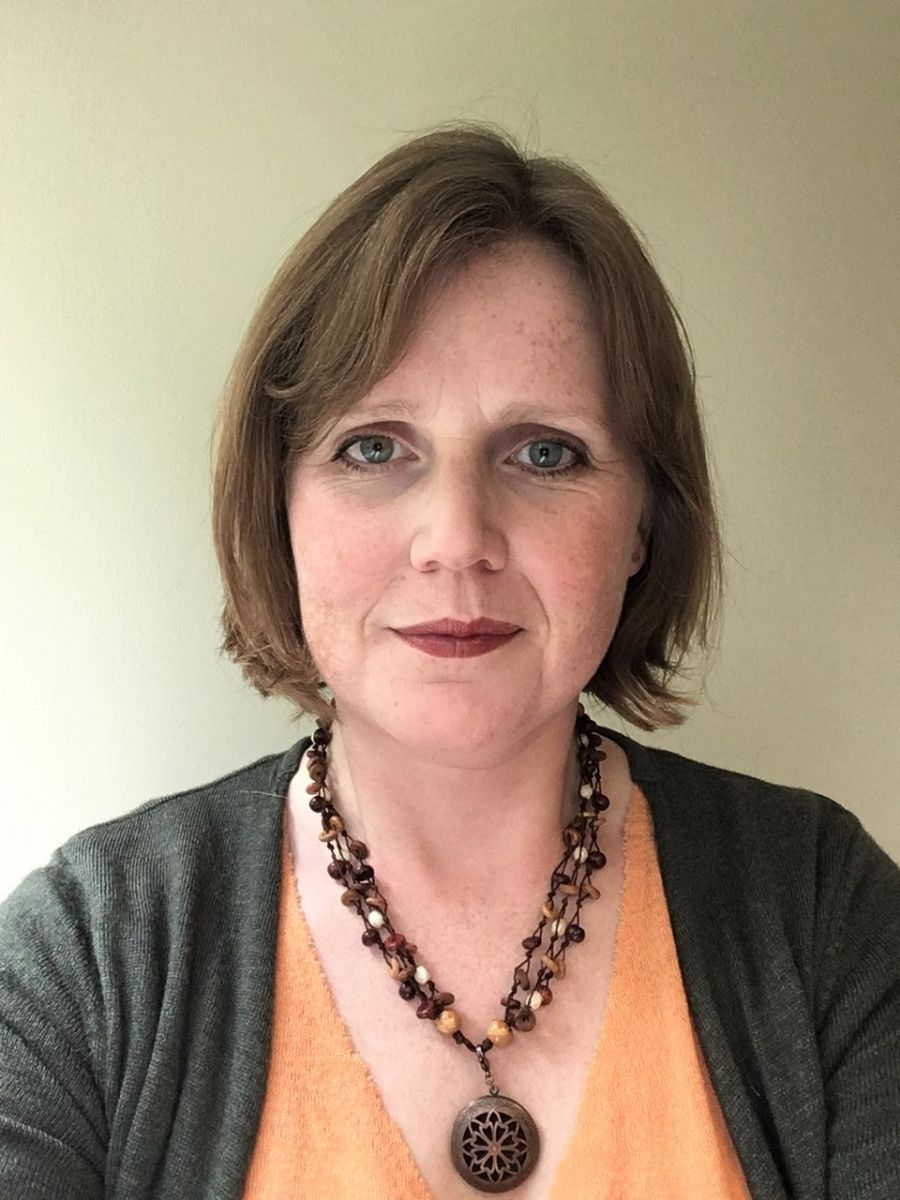 Lynn Cooper, Cavendish Nuclear
Radon
Lynn is a Radiation Protection Adviser (RPA) and Radioactive Waste Adviser (RWA), with 16 years' experience in the nuclear industry and other radiological markets. During Lockdown she has started a new job as a Principal Radiation Protection Consultant at Cavendish Nuclear. She is also a Director, and former Chairman, of the UK Radon Association, and works with them to raise awareness of radon, and improve standards within the industry.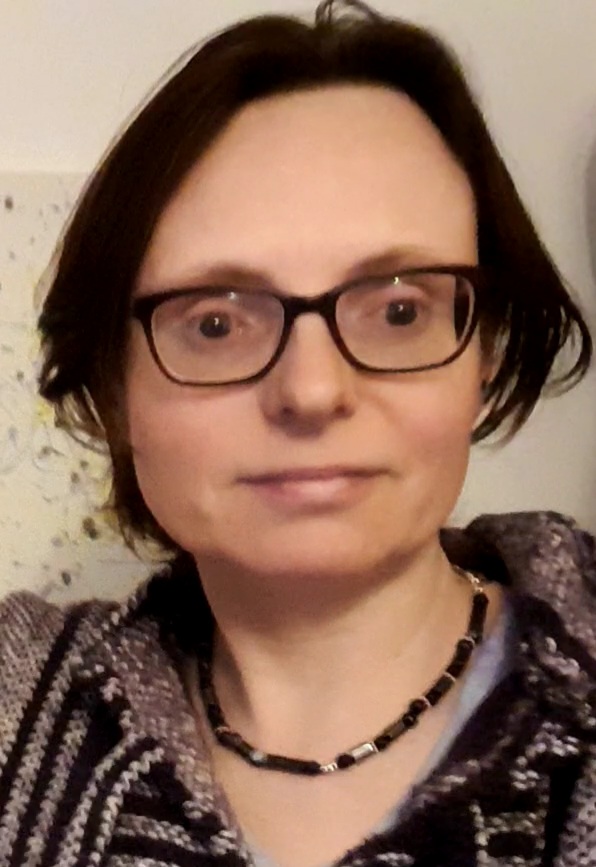 Sarah Warner Jones
Application of Radiation Protection – Design Process
Sarah has got over 20 years experience in Radiation Protection. She's spent the past decade providing radiation protection and safety case support to nuclear design projects spanning new build to decommissioning as Head of Radiation Protection for Cavendish Nuclear. Sarah currently works as an independent consultant.
Thursday 8 October
Dr Julie Horrocks, Head of Radiation Safety, Barts Health NHS Trust
Application of Radiation Protection – Medical Sector
Julie Horrocks is Head of Radiation at Barts Health NHS Trust and is an honorary professor of Medical Physics in the Department of Medical Physics and Biomedical Engineering at UCL. She was the RPA for the London Nightingale Hospital, the first of the Nightingale hospitals to open. She has over 30 years' experience in diagnostic X-ray physics and radiation protection in the medical and security sector.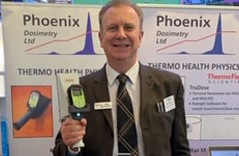 Mike Sweeney, Phoenix Dosimetry Ltd
Presentation not yet provided.
Mike Sweeney started his career working for the original 'Nuclear Enterprises' back in 1982 at Beenham, NE at that time was a 'hot bed ' for new developments in a multitude of areas related to Radiation Detection; the disciplines included Radiation Protection, Life Sciences, Radiological Dosimetry, Industrial Gauging etc.; his job involved the promotion of this vast array of products both in the UK and also for a 3 year period operating worldwide; he later moved to Vinten Instruments where he became product manager for the TLD range prior to setting up QADOS and later Phoenix Dosimetry with Nick Harvey – his present 'home' for the past 7.5 years. Today working at Phoenix Dosimetry and representing Thermo Fisher Scientific together with some other companies, Phoenix Dosimetry cover the UK and Ireland for this product range.

Gordon Gallacher, Nuvia
Application of Radiation Protection within the Nuclear Industry
Gordon Gallacher started worked at the Atomic Energy Research Establishment Harwell in 1987. He worked in radiation dosimetry, carrying out projects in solid state nuclear track detection and criticality accident dosimetry. He transferred to the Radiation Protection Adviser (RPA) Service in 1998 and now, under various restructuring, works for Nuvia.
Gordon has been seconded to work in operational health physics on the Harwell nuclear licensed site under UKAEA / RSRL / Magnox since 2001. He has worked in the solid waste plant, the liquid effluent treatment plant and care and maintenance facilities.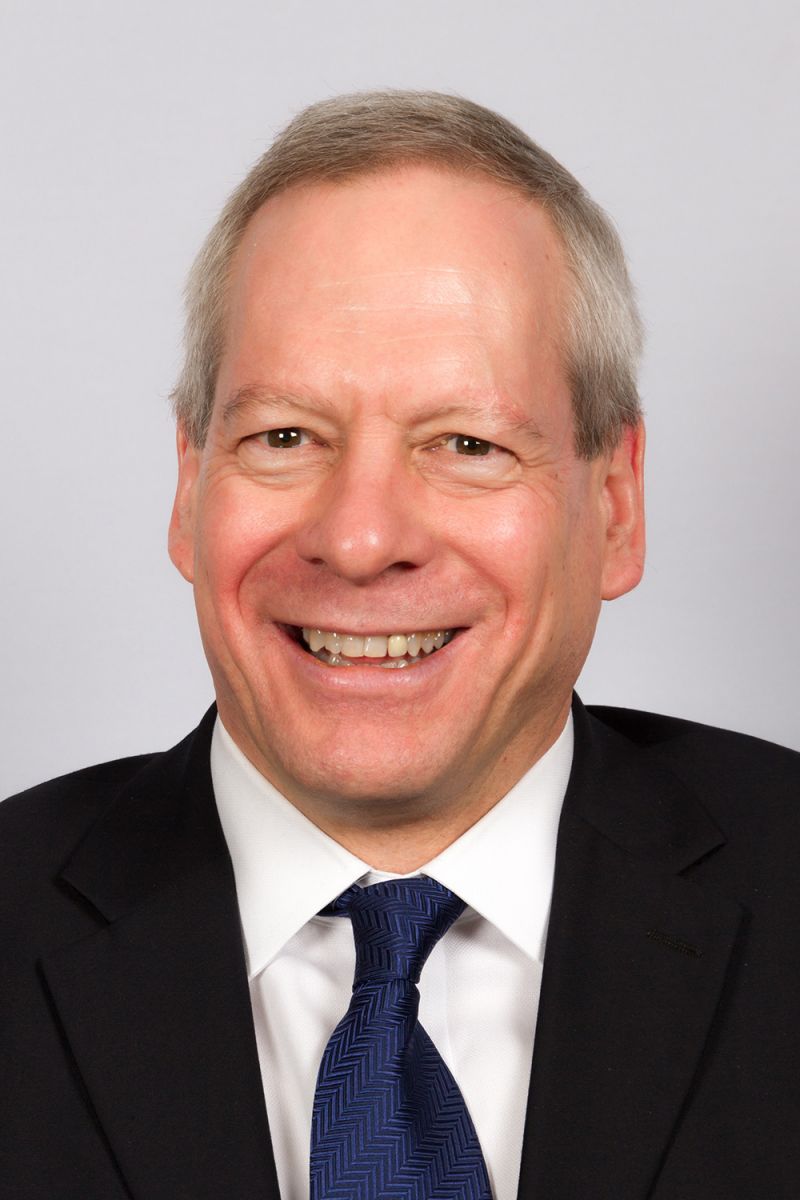 Pete Thompson, Dounreay
Pete joined AWE at Aldermaston in 1989 and fulfilled a number of safety roles. This included radiation protection advisory and management, as well as the training and development of future radiological and industrial safety professionals. He is a Member of the Society for Radiological Protection, a Chartered Radiation Protection Professional, a Chartered Physicist and Chartered member of IOSH. Pete was awarded a Master of Science in Radiation and Environmental Protection in 1995 and holds a certificate of competence to be appointed as a Radiation Protection Adviser. In 1999 Pete moved with his family to Caithness to start work at Dounreay following the 1998 HSE and SEPA Dounreay Safety Audit. Pete is currently the Head of Safety and Environment (and the deputy Director of Assurance) for Dounreay Site Restoration Limited, with responsibility for Radiological, Industrial and Environmental Safety, Nuclear Materials Accountancy and Radioactive Materials Transport.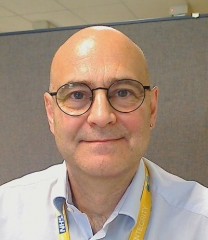 Jim Thurston, Dorset County Hospital
Notification of occurrences/event reporting
Jim is a Registered Clinical Scientist specialising in Radiation Protection and a certificated Radiation Protection Adviser, with over 30 years of experience working in Hospitals in the UK. In April 2020 he took up the role of Head of Medical Physics and Healthcare Technology at Dorset County Hospital. Prior to that, from 2008 to 2020 he was the Head of the Radiation Protection and Dosimetry Service at the Royal Marsden Hospital in London, managing an Approved Dosimetry Service providing Whole Body and Extremity Thermoluminescent Dosimetry (Beta, Gamma and X-Ray). He is currently SRP President-Elect for 2020-21. During his career to date he has gained extensive experience in Radiation Protection applied to Diagnostic Radiology, Nuclear Medicine and Radiotherapy, and to in-vitro laboratory use of Radioactivity. He also has broad experience of Diagnostic Radiology Physics (QC), and in Non-Ionising Radiation Safety (Lasers, Mobile Phones, PUVA Cabinets, etc). He has been actively involved in providing teaching and training in radiation protection to a wide variety of staff groups, and organises an annual 5-day Radiation Protection Training Course aimed at hospital physicists who aspire to become Radiation Protection Advisers. He has participated in International Atomic Energy Agency Technical Co-Operation Projects on radiation protection in hospitals in South America (Brazil and Uruguay), and has provided talks on Radioactive Source Security to a number of courses/workshops in Europe and elsewhere.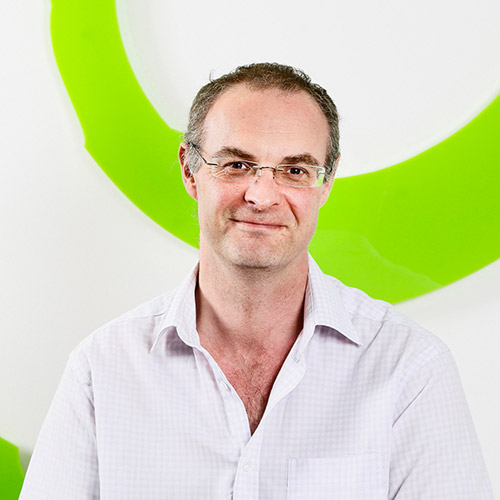 Jon Taylor, Aurora
Control of Radioactive Substances
Jon has been a Certificated Radiation Protection Adviser since 2003. Jon has a background as a physicist and has worked with nuclear submarines at Devonport dockyard and other MoD bases from 1993 to 2000. He later worked at the Nuclear Department of the MoD Defense Engineering College teaching military and civilian staff. In 2005 Jon joined Aurora Health Physics Services Ltd. where he continues to enjoy a wide range of nuclear, medical, industrial, research and land remediation projects.
Pre-recorded presentations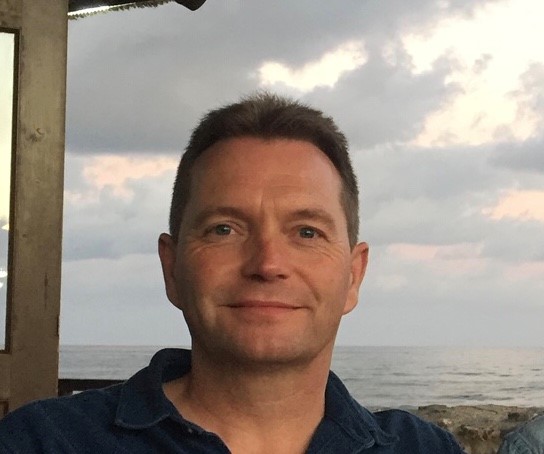 Richard Clark, MoD
Richard is the RPA & RWA for HM Naval Base Devonport in Plymouth - home to the Royal Navy in the South West. Working within the U.K. Nuclear Industry and predominantly in the Defence sector, Richard has enjoyed numerous roles in radiological protection and nuclear safety. More recently and having led an organisational review of the Naval Base senior management structure Richard was pleased to return to the RPA role in 2019. Married to Melanie and with both kids now away at Uni, he is enjoying his spare time, avoiding DIY, playing Golf and following the return to the Premiership of his home town team - Leeds Utd.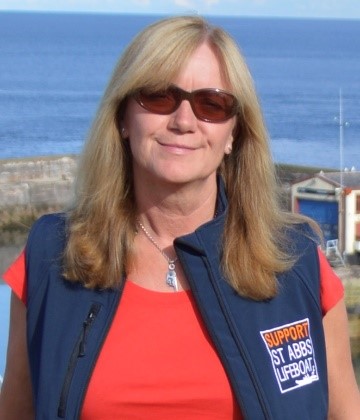 Anne Elliott, EDF Energy
Arrangements for the Management of Radiation Protection
Anne has worked within radiological protection in the nuclear industry for almost 20 years. Her career started at Hinkley Point A during the defueling and early stages of decommissioning. From there, she was keen to experience an operating station, therefore she moved up to Lancashire to take up a role at Heysham 2 Power Station. She spent fourteen years there, with the last seven as Head of Radiological Protection. Earlier this year Anne moved across to the Fleet RP function, which provides support and governance to the RP community across the EDF fleet.