The SRP's South-West Regional Committee is currently planning a two day event to be held at Dillington House, Somerset, 7 – 8 October 2020. The title of the conference will be, 'Radiation Protection – Back to Basics' which will present delegates with the opportunity to hear from experts in the field of dosimetry, training, assessment, contingency planning and many more topics drawing upon expertise from a variety of sectors.
The programme is now available to view.
If you book for one day, please type which day you would like to attend in the notes section of the booking page.
SRP member (both days) - £75 + VAT
SRP member (one day) - £50 + VAT

Non-member (both days) - £95 + VAT
Non-member (one day) - £70 + VAT
Conference Sponsors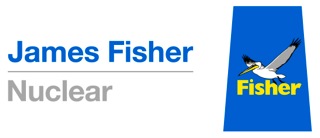 A conference virtual sponsor costs £195 plus VAT for Affiliated Organisation memebrs only, this will include:
. A 10 minute presentation during one session
. Your logo live at the start of the webinar
. Your logo displayed during the break of your sponsored session
. Your logo on the South West Conference event page on SRP's website
. One announcement on SRP's social media pages once you decide to sponsor the South West Conference with a link to your website
. Your logo and company name published in SRP's newsletter.
Please email charlene.cartwright@srp-uk.org if you would like to become a sponsor.