The aim of this webinar was to provide an awareness of methods available to determine shielding requirements for simple exposure conditions.
The presentation covered simple shielding geometry using the point source approximation, gamma ray constants, linear attenuation coefficient, transmission and build up factors, as well as half and tenth value layers (HVL/TVL). The presentation referred to BS 4094: Part 1 : 1966, DATA ON SHIELDING FROM IONIZING RADIATION, Part 1. Example calculations were presented.
The video can be found below, and members can access the presentation and Q&A.
Presenter: Robert Hill - Director, RPA, RWA and NIR Specialist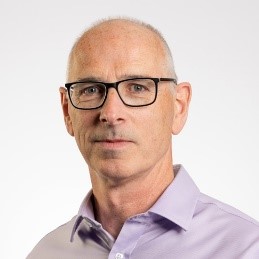 Robert is the Technical Director of Aurora Health Physics Limited and has been a radiation safety professional addressing both ionising and non-ionising radiations hazards for 30 years, working in the nuclear, industrial, healthcare and research sectors. Robert provides bespoke shielding design solutions using Monte Carlo modelling for medical, industrial and high energy research facilities.
Robert provides advice on optical radiation (lasers and conventional broadband sources), static electric and magnetic fields and electromagnetic fields and waves. He has acted as an Expert Witness in both ionising and non-ionising legal cases.