News Article
SRP Partner Society Member Wins International Prize
News Story from 14th Dec 2016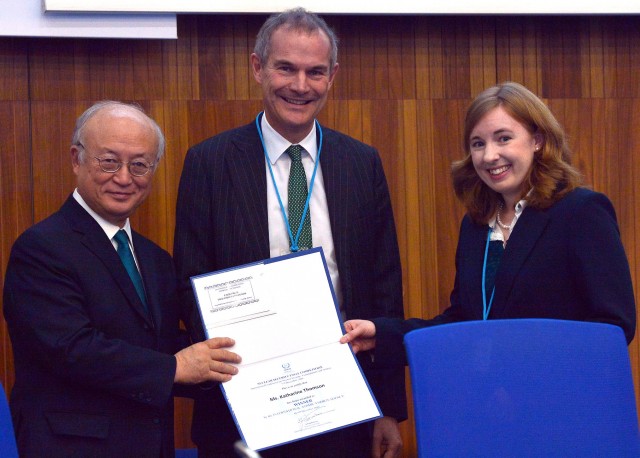 SRP is pleased to congratulate Katharine Thomson, the British Institute of Radiology (BIR) member on SRP's International Committee, for winning an IAEA essay competition on nuclear security. Katharine is a radiation protection physicist at Musgrove Park Hospital in Taunton. The competition was sponsored by the UK's Department for Business, Energy and Industrial Strategy (BEIS).
Katharine received her award from IAEA Director General Yukiya Amano and the British Ambassador to Austria and the United Nations in Vienna, Leigh Turner CMG. The award ceremony was a feature of the recent IAEA International Conference: "Nuclear Security: Commitments and Actions" held in Vienna in early December. Katharine was one of three prize winners – all women - who were selected for their outstanding work. (Photo credit: Dean Calma IAEA 2016).
Katharine's essay, "The Future of Nuclear Security: A Medical Physicist's Perspective" is available here. She told SRP that she was very proud to represent the UK radiation protection community at the IAEA's International Conference. SRP President Prof Peter Cole said: " I'm pleased to recognise BIR member Katharine's success in this global competition, and in such an important field".
International Committee is SRP's prime forum for liaising with its UK Partner Societies and coordinating UK interaction with the International Radiation Protection Association (IRPA).
Lord Carlile To Be SRP's First Patron
Posted 25th Nov 2016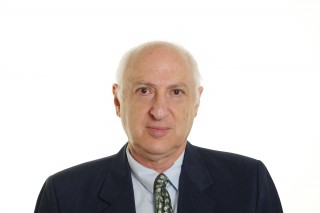 We are delighted to announce that Lord Carlile of Berriew QC CBE has accepted the Society's…