News Article
2016 Journal Highlights Now Available
News Story from 13th Feb 2017

The 2016 Highlights of The Journal of Radiological Protection, as chosen by the Editorial Board, are now available to everyone. Bringing together some of the very best research published in JRP last year, the collection celebrates the quality and diversity of papers published and the articles featured span some of the most interesting areas of radiological protection.
If you want to feature in the 2017 Highlights then submit your paper to JRP and you might see your work highlighted here next year. We hope that you find these highlights of interest. For more information about submitting your own research to JRP please e-mail the publishing team at jrp@iop.org.
Access the Collection here. All articles listed are free-to-read until 31 December 2017.
HSE Consultation on Ionising Radiation Regulations
Posted 9th Feb 2017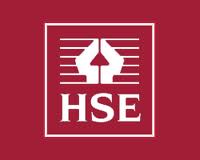 HSE is consulting on changes to the Ionising Radiation Regulations 1999 (IRR1999), the majority of…