News Article
Keynote Lecture on Low Level Radiation Exposure
News Story from 16th May 2017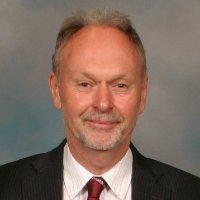 Around 300 delegates are attending SRP's Annual Conference, taking place this week in Aberdeen. The conference will focus on the importance of having systems and plans in place nationally and internationally to prevent accidents and incidents involving radioactive materials. Lessons learned from past nuclear accidents are important sources of knowledge and experience for those preparing for the consequences of any future event. In particular, there have been extensive studies of the impact on human health of historic events such as the Windscale fire of 60 years ago in the UK and more recent accidents at Chernobyl and Fukushima.
Current knowledge about the health risks from the exposure to low levels of ionising radiation is the subject of the conference's Keynote Lecture by Dr Richard Wakeford, Professor in Epidemiology at the Institute of Population Health and Dalton Nuclear Institute, University of Manchester. Dr Wakeford will say that it is beyond rational dispute that exposure to moderate and high levels of radiation increases the risk of most forms of cancer in the exposed individual. The statistical and experimental data is overwhelming. Where uncertainty lies however is the risk relating to lower levels of exposure, particularly that of the order of background radiation.
"This is particularly relevant to some areas of Aberdeenshire, with high levels of exposure to naturally radioactive radon gas' says Dr Wakeford. " Breathing in radon gas while at home is likely to be the highest exposure to radiation that will be experienced by most people. It is well worthwhile having your home checked for radon levels, especially if you reside in a high radon area. If testing shows that the radon level is high there are measures that can be taken to reduce them. Radon is the second largest cause of lung cancer, after cigarette smoking. The available scientific evidence supports the current assumption of radiation protection that even low levels of exposure pose some small risk. This is a cautious approach that we should prudently retain."
More information
Dr Richard Wakeford is Editor-in-Chief of the Journal of Radiological Protection (JRP) and is an SRP Honorary Fellow. He received BSc and PhD degrees from the University of Liverpool and then joined British Nuclear Fuels Ltd (BNFL). Retiring from BNFL in 2006 he is now Professor in Epidemiology at The University of Manchester. He is a member of a number of national and international expert committees.
Annual Review Published
Posted 10th May 2017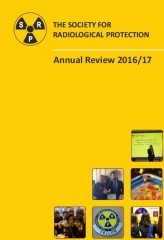 The Annual Review for 2016/17 has just been published. It includes reports from all SRP's…