News Article
SRP Statement on the events at the Zaporizhzhia nuclear power plant in Ukraine
News Story from 4th Mar 2022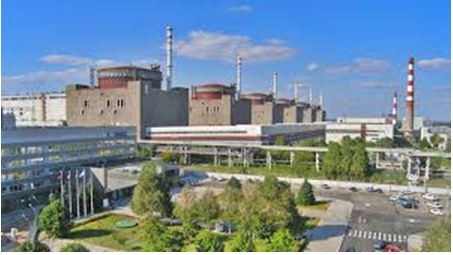 Posted at 16:35 (GMT).
The Society for Radiological Protection is the Chartered Professional Body for the field of Radiation Safety in the UK. We are independent of any one industry, and our role is to uphold the highest standards of Radiation Safety for the public benefit.
The Society has been monitoring the ongoing reports of events occurring at the Zaporizhzhia nuclear power plant, and is reassured by the statement made by the International Atomic Energy Agency on the situation, summarised as follows:
"Overnight a projectile hit a building within the plant site. The building is not part of the reactors. This caused a localised fire that was extinguished by the local fire brigade. All the safety systems at the plant were not affected. [There was] no release of radioactive material" Rafael Mariano Grossi, Director General, IAEA
We furthermore understand that radiation levels at the plant are "within normal limits", the fire conditions at the plant are "normal" and that just one of the plant's six units, unit four, is still operating.
The Zaporizhzhia nuclear power plant is a Pressurized Water Reactor in design which is a far more modern and safer design than the older Ukrainian Power Stations. The power plant has robust safety features in place to protect the reactor and ensure its continued safe operation. This includes protection against fires and a robust containment structure, along with the ability to safely shut down the reactor in an emergency.
The Society will continue to monitor the situation, and wishes to reach out to support our fellow radiation safety professionals in Ukraine and elsewhere in their dedication to their work maintaining the integrity and ongoing safety of all radiation facilities.
Jim Thurston
President of SRP
International Day of Women and Girls in Science - NEW Top Gals Card Game
Posted 11th Feb 2022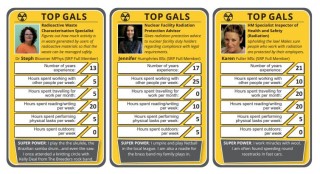 To celebrate International Day of Women and Girls in Science (United Nations), twelve of our female…