News Article
New Council for 2022/23
News Story from 15th Jun 2022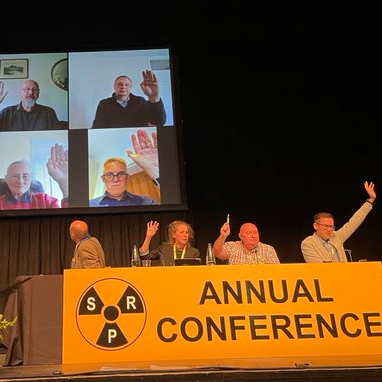 The 2022 AGM was held yesterday afternoon in Llandudno during the Annual Conference. Jennifer Humphries (Sellafield Ltd) is SRP's new President-Elect and Sarah Hunak (Jacobs) takes over from her as Director of Engagement. Steph Bloomer (URENCO) joins Council as a new Trustee. The full Council list for 2022-23 is given here:
President Jim Thurston
President-Elect Jennifer Humphries
Honorary Secretary Mary Allan
Honorary Treasurer Phil Morgan-Brown
Director of Professional Standards Alex Rankine
Director of Science & Technology Chris Perks
Director of Engagement Sarah Hunak
Non-officer Council members Phil Ahmet, Steph Bloomer, John Harrison, Mike Lockyer, Ian Lucas, Jill Reay
The first meeting of the new Council will be on 7th July. See the Council page on MySRP for more information about the Trustees.
UK to host 7th European IRPA Congress
Posted 2nd Jun 2022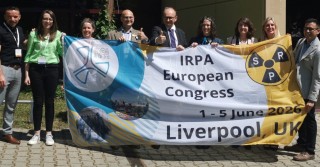 It has just been announced that the 7th European Congress of the International Radiation Protection…