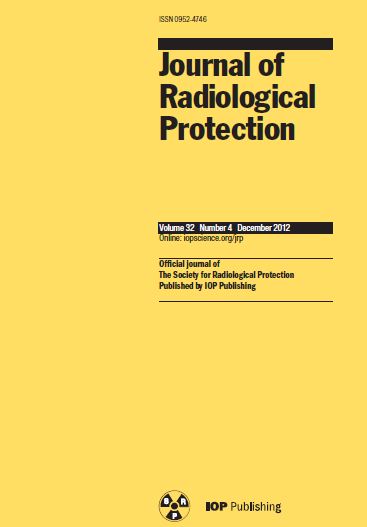 The Official Journal of the Society for Radiological Protection
2015 Impact Factor: 1.581
Free to SRP Members (printed or digital copy)
Journal of Radiological Protection publishes articles (in English) on all aspects of radiological protection, including non-ionising as well as ionising radiations. Fields of interest range from research, development and theory to operational matters, education and training. The very wide spectrum of its topics includes: dosimetry, instrument development, specialized measuring techniques, epidemiology, biological effects (in vivo and in vitro) and risk and environmental impact assessments.
Click here for more information from our publishers IOP Publishing.
The Bernard Wheatley Award is presented at each Annual Meeting to the best Paper, Review, Note or Practical Matter article published in JRP during the calendar year prior to the Annual Meeting. For full details click here.