What's your name and role?
Adrian Farley, British Lead Commercial Director.
What does British Lead do?
It manufactures rolled milled lead sheet plus a range of ancillary products for roofing, as well as lead sheet and lead bricks for radiation shielding.
How many people work in the organisation?
What is British Lead's latest product?
Lead bricks with chevron edges and plastic coating. These are used to create shelters in which lasers can be bounced off them.
Do you have a mission statement?
"To be the best. Quality. Service. Employer."
How has COVID-19 your business?
We produced a COVID-19 operating manual that allowed us to continue working through the initial lockdown, and we have been continually evolving this. It's available for other businesses to look at through our LinkedIn page. We brought in temperature monitors at entry points to the building, sent digital thermometers to every employee at home, changed working shifts to maintain social distancing, allowed employees to work from home where they could and kept the external sales team working from home rather than furloughing them. In fact, the changes we made meant that we needed to employ a further 10 people after the first lockdown to cope with the extra volume and introduce a different shift pattern.
Describe your organisation in three words
Resilient, dependable, quality.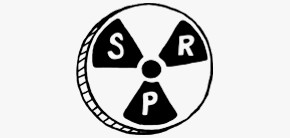 What do you enjoy most about attending SRP conferences?
As I only joined British Lead the week before lockdown in 2020, I have not yet had the pleasure of attending an SRP conference. While I cannot speak for SRP events, generally I find events provide me with a relaxed format to learn more about things outside my immediate business silo, and discover new things. I'm looking forward to attending an SRP conference as soon as that is possible.
What's the most popular giveaway at conferences?!
Anything that is practical in day-to-day life after a conference is always popular. Our most unusual giveaways were caricatures – we had a caricaturist on the stand a few years ago.
Who might we meet on your stand?
Our external salespeople and (if you are unlucky) me!
Do you have any funny stories to share?
Well once I was on a team-building event which took the form of a laser quest. One objective was to capture a metal box that needed two to carry it. A work colleague and I were carrying it one handle each while running, firing the laser guns, and trying to evade the opposition. There was a big tree in our way and without communicating, we each decided on a different way around the tree. We ended up crashing the box into the tree. We certainly learned that good communication is everything.
Do you support a particular charity?
We have supported the NHS over the last year as well as our local football team, Welwyn Garden FC, whose income has been affected by the ban on supporters.
Do you have any interesting stories?
I started work with British Lead on Tuesday 17th March 2020, three weeks to the day after open heart surgery and so needed my fiancée to drive me the two and a half hours to work and back. I worked for two days at the office and then the country went into the first lockdown. I'm lucky, in that I was able to work from home. I didn't go to the office again until July – even now there are still members of my team whom I've only met online!

Why are you an Affiliated Organisation?
We aim to increase our presence within the radiation shielding market and being affiliated to SRP will help us achieve this.
When was the organisation started?
1932. The first product we sold was rolled milled lead sheet.
Do you have any team building stories?
In a previous company, we played Zorb Football. I'm a 6' 2" rugby player, and it was so funny, running around a pitch, encapsulated from head to knee in a Zorb ball, bouncing into people. It was hugely entertaining for the crowd watching, but even more so for me. It was also a very good way of creating a bond in a diverse team.

What's the best thing about your organisation?
Finally, what question haven't we asked you, that we should have done?
There are so many. How is Brexit affecting our business? What is the strengthening pound doing for exports? Do I see a return to traditional methods of communication at some point? However, I love this one question, which I was asked when applying for a particular position, because it was so unexpected. The question "If I was holding a fictitious dinner party, which five people, from any point in history, would I invite?".
So who would you invite to this fictitious dinner party?
I cannot remember all my answers at the time, but I know Steve Redgrave and Jonny Wilkinson were on the list, plus a historical figure and a couple of people who knew how to have a great time! There is no right answer of course. The question tests whether people can think on their feet. When I asked the question back, the interviewer said "all the five Spice Girls"!