Dositracker :
"Modern solutions for radiation monitoring for a healthy work and life environment"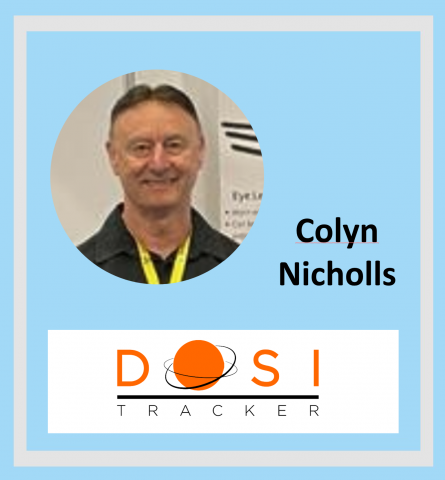 What does the organisation do?
Dosimetry systems, installation, maintenance, service and calibration. Consultancy and training of dosimetry staff in ISO17025 and RP160 implementation, dosimetry management software.
What is your role?
I'm the Senior Support Manager.
Where are you based?
The company headquarters are at the Institute of Atomic Physics (IFA) in Bucharest, and I'm based in an office in North Hampshire.
Do you visit Romania often?
Yes, I go a lot on business and also vacation. There is a huge variety of history and culture to see around Bucharest and beyond.
How many people work at Dositracker?
What is the latest product?
In partnership with Mirion Technologies, the BeOSL system.
Tell us more
BeOSL is a new tissue-equivalent OSL (optically stimulated luminescence) system, the next generation passive dosimeter. It's perfect for almost all forms of dosimetry applications and comes ready-calibrated. It's used in major dosimetry laboratories including Rodos, the AWST Germany and the RRPPS UK.
I have seen dosimetry transformed over my career. I started working with thermoluminescent dosimeters which replaced the film badge, which in turn transited from contact to hot gas to optical heating then and now, tissue-equivalent OSL.
What is Dositracker's mission statement?
Modern solutions for radiation monitoring for a healthy work and life environment.
When was the organisation started?
The business was originally founded in 1999 by Dr. Codrut Cherestes and Dr. Margareta Cherestes as a dosimetry service. In 2016 it became the laboratories of Dositracker and Rodos (Romanian Dosimetry), which is the largest dosimetry service in Romania.
What has been the most memorable SRP conference you have attended and why?
Aberdeen will be Dositracker's third Annual Conference. While I have attended many over the decades in a previous role, I'm going say last year at Llandudno was the most memorable, because it felt post-Covid normal. It was such a relief to be able to interact with colleagues and clients as we used to do.
What do you enjoy most about attending SRP conferences?
Meeting old acquaintances and making new ones in a relaxed, professional environment.
Who will we meet on your stand in Aberdeen?
Please come and meet Dr Ruxandra Sapoi who is our Technical Manager. She's responsible for planning and supervising the measurements performed by both our laboratories and offers technical expertise to customers, potential customers and partners. Ruxandra is a radiation protection expert approved by the Romanian regulatory body. She offers consultancy for licensing different activities in the nuclear field and assessing radiation exposure for workers and the population.
I'll be there too, with Tobias Bartel, whose organisation Mirion Technologies manufactures the BeOSL system. With my long experience of installing and maintaining dosimetry systems and training users, we can tell you anything you need to know about the system in practice.
What's your most popular giveaway at conferences?!
How has COVID-19 affected Dositracker?
Speaking for myself, I was able to move to supporting clients via MS Teams and other media interfaces. I also created videos to aid problem-solving at a long distance. However, I still travelled internationally when there was no alternative, and fortunately managed to avoid infection the whole time.

Why is Dositracker an SRP Affiliated Organisation?
SRP is a respected RP organisation throughout the international community and so we are proud to support it.
Does Dositracker offer sponsorship to other professional organisations?
Yes, Dositracker is a sponsor of the European Dosimetry Group (EURADOS). Also, we're a sponsor of the Romanian Society for Radiation Protection and support its members in organising the national conferences.

Does Dositracker support a particular charity?
Finally, what's the best thing about Dositracker?
The way its team works together to apply its collective expertise and experience. Personally, I also love the opportunities I've had to visit the dosimetry services all over Europe, working with great colleagues and making some good friends over the years.
If you would like to be featured in our weekly Affiliated Organisation Interview column (or would like to recommend someone) please email sara.harrington@srp-uk.org