What is your name and role?
Tell us about your organisation
We are a Democratic Social Enterprise, providing health and safety consultancy services to multiple sectors and industries including nuclear, oil and gas, defence and home office. Our core business is radiological protection services. We consist of twelve member organisations and self-employed individuals and we are based at Dorchester Innovation Park, Winfrith, Dorset.
What was the first service the company offered?
The first service we offered was Radiation Protection Adviser (RPA) services, when we opened back in 2014.
What is the newest service?
That would be our Dangerous Goods Safety Adviser (DGSA) services, which we offer across the globe.
Tell us about this
Our DGSA service is currently being delivered to the UK, Europe, Australia and the US. This service covers all DG classes and all modes of transport.
What's the best thing about your organisation?
Our organisation is a Democratic Social Enterprise (DSE) which means that it is built upon the solid principles of democracy, independence, education and co-operation. All our members have an equal say in the running of the business, which means that we enjoy the full engagement and commitment of our personnel.

What is your mission statement?
Our mission statement forms part of our Articles of Association: "To provide our clients with a unique cost-effective solution, engaging our comprehensive pool of professional members fairly and equitably".
What do you enjoy most about attending SRP conferences?
When you've been around for a bit, like me, catching up with old colleagues and bumping into new associates is always great fun.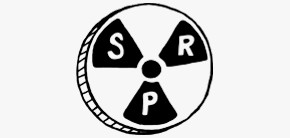 What has been the most memorable SRP conference you have attended and why?
The most "memorable" SRP conference for me was SRP's 2008 Annual Conference which was held at the Portsmouth Historic Dockyard. Can you believe that was 12 years ago? I'm reliably informed by many a colleague that we had a most excellent evening on HMS Warrior.
Who might we meet on your stand?
You are likely to meet our Chairman Mike Reed, our Treasurer Ceri Wells, myself and/or any number of our corporate members.
What's your most popular giveaway at conferences?!
Our most popular giveaway used to be our Little Book of Big Encouragements. We formally sponsored a colleague's daughter and school mates to produce the booklet as part of their business studies course. It would bring a smile to the face of many a conference delegate. Now we give away cakes!
Describe your organisation in three adjectives
Invaluable, indefatigable, incurable.
Do you support a particular charity?
15% of our annual profits go towards local community projects. This currently includes financial support for schools and local educational events. Our members also carry out safety-related volunteer work (under the Market Cross banner) for schools, museums and council-run events.
Do you have any team building stories?
Our community commitments provide the perfect team building environment. At one such event, a team of four Market Cross members set up a number of interactive radiation protection tasks based upon time, distance, shielding, naturally occurring radioactive materials and some SRP media sent to us by Tessa [from the SRP Admin Office]. The most popular task was to use CV-Reachers to retrieve small rubber balls and place them into a container. The most disappointing task was the detection of radiation from certain foodstuffs. The bananas didn't register any counts, even on a 41S!
How has COVID-19 affected the way you work?
The main way in which COVID-19 has affected how we work, as for many people, is that we currently carry out most of our meetings via Skype or Zoom. This can present problems when your shed, or office, is in a WIFI dead spot and you are forced to suffer signal shame.
Do you have any funny stories from your events?
During the installation of one of the solar arrays on our 'International Space Station' (at an outdoor event in Dorchester) we were chatting about shielding against the protons and electrons of the solar wind. What we should have been considering was an entirely different bit of weather; a Dorset south-westerly. The outcome of this gusty event was a new garment for me in the shape of a solar panel. Is this a good example of where conventional safety risks outweigh radiation safety risks? Probably not.

Why is being an SRP Affiliated Organisation important to you?
This is because networking is very important to us and we believe that being an organisation affiliated to SRP helps in that respect.
Do you have any interesting stories?
You never know who you're going to get as a delegate on your training courses. On one occasion we provided training to the lead radiographer of a new in-house clinic for a, some might say, legendary premiership football club. The clinic was set up to help reduce wages lost from over-cautious diagnoses of injuries to certain larger than life characters (who shall remain nameless). Although none of us have owned up to being supporters of this particular club (a condition of membership!), we were happy to help out where we could.
Finally, what question haven't we asked you, that we should have done?
Is there anything about your organisation that stands out from the competition?
So, is there anything about your organisation that stands out from the competition?
Our directors are essentially volunteers and receive no recompense for carrying out their legal duties. Instead they make their living from contract work facilitated by the company. This means that more of the profits are channelled back into the company, providing valuable resources for our members, supporting our communities and delivering much better value to the industries we work in.
We believe the DSE business model is the perfect platform to provide health and safety services. This is because, unlike the standard business model, decisions are made by our members, with no internal or external pressures affecting our judgement or influencing our priorities.
We are involved in a number of bids for health and safety contracts, so if there are any self-employed safety practitioners (e.g. RPAs, RWAs, DGSAs, SC writers, etc.) interested in participating, please get in touch.