Please describe your work in general and what you are currently working on
I'm a Safety Graduate at Sellafield, currently training to be a Safety Advisor/RPA.
What do you enjoy most about your job?
The opportunity to learn – Sellafield have a fantastic Graduate Programme which has given me the opportunity to attend various training courses.
Can you recommend any information resources that have been useful for you in your work?
The World Wide Web. It's available in the palm of our hands as and when we need it.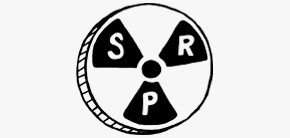 Describe SRP in three adjectives
Encouraging, dependable, enthusiastic.
What has been the most memorable, or useful, SRP event you have attended, and why?
Putting together your first portfolio. I'm working towards my RPA 2000 certificate, and this valuable SRP webinar gave some very useful information.
Who do you live with?
My husband, Scott. We've been married almost five years.
Do you have pets?
Yes, I have a cat. Her name is Cleo and she is a Burmese Cream Point. We rescued her from Cats Protection in 2018 after her first hooman passed away. She is my baby, I love her to pieces, although I'm not sure she feels the same about me.
When you were young, what did you want to be when you grew up?
I always wanted to be a nurse. It was only later in my adult life that I realised otherwise.
What are your hobbies?
I enjoy going on the back of my husband's motorcycle for rides out into the Lake District. I also enjoy going to gym classes to let off some steam.
How did you get into Radiation Protection?
I originally went to university to train as a Diagnostic Radiographer; where the aim is to generate diagnostic quality images using ionising radiation. A lot of my degree was focused on radiation protection, so when I had the opportunity to join the Sellafield Graduate Scheme and do more learning/training, I snatched it with both hands.
What's the best advice you've received?
Never send the email immediately!
I received an email that wasn't addressed very politely. Thankfully I was in an office with other people, and they told me to close it and come back to it the next day. Best advice to date. I may have gotten myself into a sticky situation had I have sent a reply there and then.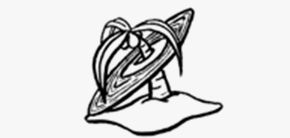 What would be your Desert Island Disc?
Anything that I can scream along to. Queen, Erasure, or anything from the 90s.
What's the most exciting or interesting thing you have ever done?
I used to be a dancer for Carnival Cruise Lines. When I was 18 years old, I planned to go and work abroad for six months. About ten years later I came home and went to university. Better late than never…
Who would you like to be for a day?
My cat, Cleo: being pampered, given treats, paid compliments and cuddled all day long!
Do you have a funny, interesting, or embarrassing story you can share?
I was in a lift with two gentleman who were both speaking Spanish. They were both chatting as they entered the lift and paused when they saw me. One said to the other (in Spanish) "let's continue our story later, you never know who understands". Just before I exited the lift, I said to them in Spanish "it is a good job you paused your story as you never do know who understands".
It was a funny moment, and I could tell that the gentlemen were relieved that they didn't accidentally share their story with me. I speak fluent Spanish, learned from my working abroad days.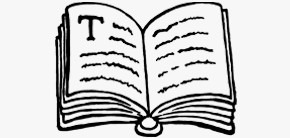 What book would you recommend taking on holiday?
I thoroughly enjoyed The Tattooist of Auschwitz and its sequel Cilka's Journey by Heather Morris. They were very sad and eye-opening stories. Definitely worth a read.
Do you have any unusual skills or talents?
Not really – but I can strike up a conversation with most people.
What's top of your bucket list?
I have two sisters that live in Australia and New Zealand, it would be nice to visit them more often, flying first class.
Do you have a prized possession?
Have I mentioned my cat, Cleo?
What would be your dream holiday, assuming unlimited money and a month off?
One week Norwegian fjord trekking followed by one week skiing in the Alps, followed by one week motorcycle touring in Europe followed by one week on the beach. All with my husband of course.
Is there something you are passionate about?
I'm passionate about animals. I wish animal cruelty didn't exist. It makes me sad.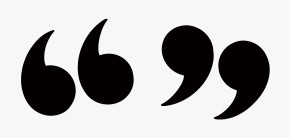 Do you have a favourite quote?
"Buy cheap, buy twice". Attributed to John Ruskin.
The number of times I have purchased a cheaper version of something only to end up buying the 'better' product later on!
What question haven't we asked you, that we should have done?
So, what is your pet peeve?
People cancelling plans last minute. Time is precious and I don't enjoy it being wasted.
What would be your perfect day?
Breakfast in bed on a warm sunny day, a leisurely ride out on the bike, lunch at a picturesque location, buying a EuroMillions ticket, winning the EuroMillions, and home for a Pimm's in the garden with my family.