Please describe your work.
I work in the world of non-ionising radiation, specifically EMF safety. I provide training, surveys and consultancy and generally help customers with queries and use of measurement equipment.
What do you enjoy most about your job?
Clichéd as it sounds, I'd say being able to help people. Also seeing other parts of the UK (and world) whilst being paid!
Can you recommend any information resources that have been useful for you in your work?
My go-to documents are the ICNIRP guidance and the EMF Directive non-binding guides.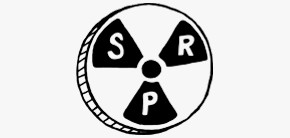 How have you been involved with SRP?
I joined the EMF & Optical Radiation Committee (EMFOR) soon after I became a member, and I'm now the Committee Secretary. It's a great way to be more involved with SRP and do my bit to help out.
How did you get into Radiation Protection?
I was an antenna engineer for a long time, starting my career with the BBC and working on tall broadcast structures, up to 1000 ft or so. Eventually I got fed up with being cold, so moved to an office job in EMF safety, which is a pretty important part of working on broadcast antennas. I still get out on site as much as possible, though.
Where do you live?
Warwick, which is well placed for travel around the UK and beyond.
Do you have pets?
We have an elderly dog called Tina. She's a rescue dog, and didn't have a name on her pen when we first visited. We think the rescue centre made her name up on the spot when they saw our surname. It raises a smile every time we book her in at the vets. Dog's name?: "Tina". Your name?: "Turner". Pause. Laugh out loud.
When you were young, what did you want to be when you grew up?
I didn't really give it too much thought. Maybe I should have done. But if anything, probably a rock star.
What's the best advice you've received?
"When working on a tower, if you hear a noise above you, don't look up."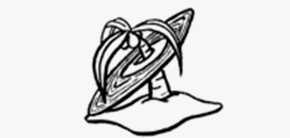 What would be your Desert Island Disc?
Some obscure prog rock thing by the likes of Twelfth Night, Dream Theater, Spock's Beard… The great thing about prog is that one track would fill most of a day.
What's top of your bucket list?
Seeing the northern or southern lights, or going into space. Hopefully I'll achieve one of them at least.
What are your hobbies?
My main hobby is music. Although I'm a prog rock fan, I enjoy pretty much any live music. I also play guitar and sing in a covers band. Apart from music, I enjoy exploring new places with my family, being outdoors, walking, cycling, gardening and a bit of running sometimes.
Who would you like to be for a day?
Dave Grohl. He's the complete opposite of me on stage.
Do you have a funny, interesting, or embarrassing story you can share?
Well, I was in a few interesting situations as an antenna engineer. In my first week, we were installing a TV antenna inside a weather shield, which is basically a 10m long, 400mm diameter pipe. There was an imperfection in the centre so as the smallest person on site, I had to wriggle down this cylinder to smooth it out. Then there was the 'Only Fools and Horses' moment where my colleague was removing an antenna panel on the outside of a 250m mast while I was on the inside (we couldn't see each other) firmly holding on to the one next to it. Also the time I had to do my colleague's job in the cherry picker basket, because when he went up, it tripped the 'overweight' alarm (it was a windy day).
There are plenty more but I'd better stop there.
What would be your perfect day?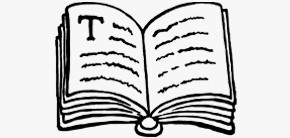 What book would you recommend taking on holiday?
Any Bill Bryson. I enjoy his humour.
Is there something you are passionate about?
What's your favourite film?
Not really a film person. Short attention span!
What would be your dream holiday, assuming unlimited money and a month off?
Travelling around the UK with my family, in warm (but not too hot) weather, walking up mountains, cycling and a bit of water sports. Going abroad is nice, but it's always a hassle and there are so many lovely places in the UK.
Do you have a prized possession?
I'm not really a materialistic sort of person. Having said that though, I do find it hard to throw away useful or sentimental things. I hate waste.
Finally, do you have a favourite quote?
'Have a good time, all the time.'
Viv Savage in Spinal Tap.