Who do you work for?
I retired from ONR seven years ago, then did some consultancy for a few years.
What was your role, and what did it involve?
I was a Superintending Inspector of nuclear installations and professional lead for radiation protection in ONR. Latterly, I supported the IAEA in a mission to South America regarding the [then] new International BSS, and also a working group on RP aspects of nuclear decommissioning.
What did you enjoy most about your job?
The camaraderie within ONR and the interesting mix of engineering, technical, and human factors needed to work as a nuclear regulator.
What are the biggest changes to RP that you have seen over your career?
In the early 1970s, there was legislation covering factories: Ionising Radiations (Unsealed Radioactive Substances) Regulations 1968 and Ionising Radiations (Sealed Sources) Regulations 1969 – both fairly prescriptive but not applicable in many places where ionising radiation was present. Whereas today we have the Ionising Radiations Regulations 2017, which have a far more comprehensive coverage and are much less prescriptive. The science behind the regulations has changed significantly as well, e.g. radiation risk estimates have been revised, and Roentgens/rads/rems have changed to Gy/Sv.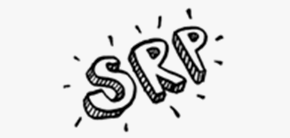 Describe SRP in three adjectives
Respected, professional, useful.
What has been the most memorable, or useful, SRP event you have attended, and why?
The May 2011 SRP meeting where I gave a presentation on Basic Safety Standards; it generated quite a lot of interest at the time, and heralded a significant change in UK legislation.
What are your hobbies?
Bridge, golf, crown green bowls and hill walking.
When you were young, what did you want to be when you grew up?
An astronomer like Patrick Moore.
What book would you recommend taking on holiday?
Fiction: a historical murder mystery – Dissolution by C J Sanson.
Non-fiction: Sapiens: A Brief History of Humankind by Yuval Noah Harari.
Who would you like to be for a day?
It would be interesting to be John Bishop and see how many people I could make laugh!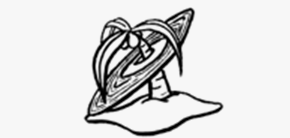 What would be your Desert Island Disc?
Here Comes the Sun by The Beatles (written by George Harrison) was already my favourite, and was made special when I walked my daughter Beth down the aisle to it.
What would be your superpower?
To be like Superman – not only would it be great fun, but you could be a superhero by doing good.
What's the most exciting or interesting thing you have ever done?
The most exciting thing was sub-aqua diving on the Great Barrier Reef with my daughter Heather, and seeing sharks only a few metres away.
What's your favourite film?
Do you have a prized possession?
What phone app would you recommend?
Viewranger – a GPS walking app that has lots of free maps (you can buy OS maps).
Do you have a funny, or interesting, or embarrassing story you can share?
When I was at NRPB, a colleague and I were loading a car prior to surveying some cathode ray screens with a Victoreen 440RF (an expensive radiation measuring instrument). I was carrying far too much, and something slipped and fell. My colleague. fearing it was the Victoreen, put his foot out to break its fall and prevent its damage….but unfortunately for him it was a lead sheet!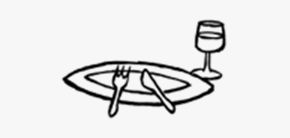 What's your favourite meal?
Who would you most like to have dinner with, and why?
Martin Rees – Astronomer Royal. I saw him speak at the Hay Festival and he was very enthusiastic, and fascinating.
Do you have a favourite quote?
"I intend to live forever, or die trying…"
Groucho Marx
And finally, what would be your dream holiday, assuming unlimited money and a month off?
To go back to the Great Barrier Reef, and dive with my daughters.