Who do you work for?
I'm MD of Radman Associates.
Please describe your work in general and what you are currently working on
Managing a team of highly competent RPAs and technical support staff, and making RPA visits to industrial, research and university clients throughout the UK.
What do you enjoy most about your job?
Meeting such a diverse range of people in RP, from academia to corporate to blue-collar.
Can you recommend any information resources that have been useful for you in your work?
(Well the Radman Guide is a must as it's such an easy reference tool for the IRR!) Seriously though, the Rad Data Handbook by Delacroix is always to hand.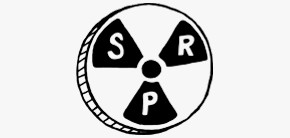 Describe SRP in three adjectives
Vibrant, varied, valuable.
What has been the most memorable, or useful, SRP event you have attended, and why?
I've attended many over 35 years, but I well remember one at Holland Park, London to introduce the system of RP under ICRP60.
Who do you live with?
My wife Catherine and son Alex. His brother Harry is studying law at Warwick.
What are your hobbies?
Birdwatching and angling.
What book would you recommend taking on holiday?
Life of Pi by Yann Martel.
What would be your dream holiday, assuming unlimited money and a month off?
A birding tour of South America would be superb.
What would be your Desert Island Disc?
The Waterboys – Fisherman's Blues.
Do you have pets?
Yes, two kunekune pigs who are very friendly and love to scrump under the apple trees.
When you were young, what did you want to be when you grew up?
Who would you most like to have dinner with, and why?
Sir David Attenborough, as I'm passionate about nature conservation and looking forward to getting involved when I retire.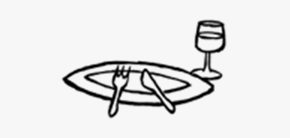 What's your favourite meal?
Moroccan lamb tagine (...and fission chips of course!).
What's the most exciting or interesting thing you have ever done?
Salmon fishing in Patagonia with my brother Rick, who lives in Chile.
Do you have a prized possession?
Share a fascinating fact
World population doubles every 40 years.
Do you have a funny, or interesting, or embarrassing story you can share?
I'll never forget one of the first RPS course lectures I gave many years ago, on Ionising Radiations. At the end, a delegate approached me to say that they'd been using their nucleonic gauge a great deal lately with the shutter open, so would the source be soon 'running out of gamma rays'? Hopefully my teaching skills have improved some over the years!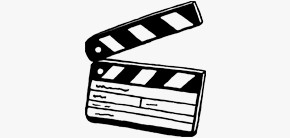 What's your favourite film?
Pale Rider and all the Clint westerns.
Do you have a favourite quote?
"If you fail to plan, you're planning to fail!"
Finally, what question haven't we asked you, that we should have done?
Who do you owe a great deal for assisting you in your career?
And what's the answer to that question?
My father, now elderly and infirm, who founded Radman Associates in 1984 and recruited me following my health physics training in the MoD. He is a founder member of the Society.