Who do you work for?
EDF Energy Nuclear Generation.
I worked for the NHS in Nuclear Medicine for 18 years, before I joined the nuclear industry at Magnox.
What do you enjoy most about your job?
Getting away from the office desk and out to the work face (not often enough these days).
Please describe your work in general and what you are currently working on.
Company RPA – support and oversight of radiological protection standards/compliance for the fleet of eight nuclear generating sites.
I'm also an RPA2000 assessor.
Can you recommend any information resources that have been useful for you in your work?
An Introduction to Radiation Protection – Alan Martin, Sam Harbison, Karen Beach and Pete Cole.
Radiation Detection and Measurement – Glenn F. Knoll.
Radionuclide and Radiation Protection Data Handbook – Delacroix et al.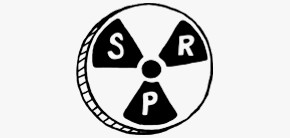 Describe SRP in three adjectives
Professional, dedicated, tenacious.
What has been the most memorable, or useful, SRP event you have attended, and why?
I haven't been able to go to many in recent years, but I enjoyed IRPA13 in Glasgow, and the 2008 Annual Conference in Portsmouth. Lots of useful commercial networking that year.
Do you have pets?
Not anymore – I'm away from home too often. I used to have a very large, but beautifully passive, friendly cat called Tigger who lived to 18. My mates used to call him the Suffolk Panther (I think the breed is called a Black Bombay/Burmese).
When you were young, what did you want to be when you grew up?
RAF pilot. My late Father (Bill Money Snr) was in the RAF during WW2 – he joined up age 17 in 1942, and volunteered for bomber crew as a rear turret gunner at age 18.
Do you have a prized possession?
Dad's WW2 medals (never worn and still in the delivery box), and his RAF uniform rank insignia and cap badges.
On a less personal note - my Ipswich Town FC souvenir mug from the 1978 FA Cup win which my late mother (a Villa supporter) bought me! 40 years old and still in one piece – unlike the club!
Do you have any unusual skills or talents?
I'm a bit handy with a rifle. At the age of 14, as an Air Cadet, I passed the required accuracy test on the rifle range to qualify to the same standard as what the cadet force used to term "RAF Marksman" – the rifle was almost as tall as me!
What phone app would you recommend?
TripAdvisor – you have to sort the wheat from the chaff, but it's saved Helen and me from a few disasters, and recommended some great places.
What's the most exciting or interesting thing you have ever done?
Playing a gig at a pub near Beccles in Suffolk to a bunch of bikers was a mix of excitement and total terror (even if they were my mates). Motorbikes themselves played a major part in some exciting times. Recording a timed 164 mph on a 1000cc Yamaha, for example, during an organised event at the former Bentwaters airfield. I'm too old, and reflexes too slow, for that sort of thing now.
Who would you like to be for a day?
What would be your Desert Island Disc?
Difficult – I have an eclectic musical taste from Heavy Metal to Indie, Blues and Folk. I'll go with what I'm enjoying whilst I'm typing this – Boys and Girls in America by The Hold Steady (we've had some "massive nights" at their gigs).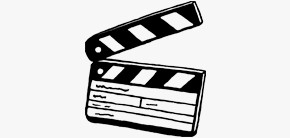 What's your favourite film?
Gladiator. "What we do in life, echoes in eternity".
Share a fascinating fact
When we breathe through our nose, we always inhale more air from one nostril than the other one and this alternates on a regular cycle.
What are your hobbies?
Playing guitar, cycling and hiking.
Do you have a favourite quote?
"He who is cruel to animals becomes hard also in his dealings with men. We can judge the heart of a man by his treatment of animals".
Immanuel Kant, German philosopher.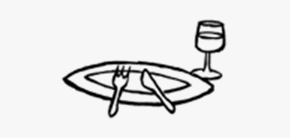 What's your favourite meal?
Traditional roast dinner/Christmas dinner – it brings back memories of my parents and good times with my family.
Who would you most like to have dinner with, and why?
Sir David Attenborough and Carl Sagan (Life on Earth and Cosmos inspired my education and lifelong interests).
What would be your dream holiday, assuming unlimited money and a month off?
Visiting the Galápagos Islands.
Finally, what question haven't we asked you, that we should have done?
What is your link to Clint Eastwood?
So, what is your link to Clint Eastwood?
William (Bill) Munny was Clint Eastwood's character in The Unforgiven, which used to amuse my American colleagues at Magnox/Energy Solutions.
"You'd be William Munny out of Missouri. Killer of women and children".
"That's right. I've killed women and children. I've killed just about everything that walks or crawled at one time or another and I'm here to kill you".