Who do you work for?
I've worked as a nuclear consultant for nearly 20 years, running my own small business, Jackson Associates International. Around 60% of my work is for overseas clients. My focus is now mainly on the commercial aspects of nuclear energy, especially nuclear business strategy and HM Treasury business cases for nuclear projects. Nuclear business cases are all strongly driven by IAEA radiological protection goals, national regulatory licensing requirements, and societal, political and investor expectations for high levels of nuclear safety.
Please describe your work in general and what you are currently working on
My consultancy assignments are extremely varied. Over the past 5 years I've trained about half of all British Embassy nuclear trade staff overseas. I've recently developed business cases for Small Modular Reactors (SMRs) in Sweden. I'm currently working with BEWEIS, a French software company applying innovative military weapon tracking technology to prevent Counterfeit, Fraudulent and Suspect Items and equipment (CFSI) from entering nuclear power plants and to track the integrity of nuclear welds in new build nuclear reactors. In the past I've also worked on CBRN counter-terrorism planning following the 9/11 terrorist attacks for the UK and EU. I also sometimes write for Nuclear Engineering International magazine.
What do you enjoy most about your job?
Consultancy suits me because I get bored with routine and am highly independent. Running your own business gives you the flexibility to undertake a wide range of difficult and varied assignments, that would probably be impossible in a more formal corporate environment. On the other hand, working for yourself can sometimes be a bumpy ride and is not for everyone.
Can you recommend any information resources that have been useful for you in your work?
IAEA resources and publications are especially useful for me because they underpin most of the international requirements for nuclear development, irrespective of the country you happen to be working in. I have also worked as a technical consultant for the IAEA on nuclear economic issues.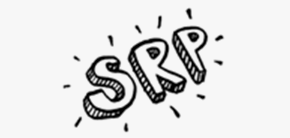 Describe SRP in three adjectives
Technical, practical, grounded.
What has been the most memorable, or useful, SRP event you have attended, and why?
Although I don't attend many formal SRP events, I do find that the virtual network of regular SRP communications, the SRP website and the Journal of Radiological Protection really help me to stay connected with the radiological protection community and key developments.
Where do you live?
I live in Lowton Village in north-west England. I regularly work in cities, but prefer the quietness of village life.
Who do you live with?
My wife Shehnaz and our four kids.
Do you have pets?
Jax, who is a hyper-active working-line Czech German Shepherd dog. I grew up with German Shepherds and have had six over the past 50 years.
What are your hobbies?
Way back in the early 1990s I was a light heavyweight Black Belt in Korean Tae Kwon Do. Of course I'm 53 now not 23, but I swim regularly at lunch times and take Jax for longish walks.
Who would you like to be for a day?
What's the most exciting or interesting thing you have ever done?
If you work internationally in nuclear, then sooner or later you will bump into the Intelligence Services of foreign governments. I've had some interesting – and slightly scary – lunches, but always politely declined.
When you were young, what did you want to be when you grew up?
A helicopter pilot. Alas I failed the RAF medical (mild asthma). But I have since flown a Robinson R22 helicopter, which was pretty cool.
Do you have a prized possession?
I'm not very materialistic, but I like driving my four year old Mitsubishi Shogun 4X4 while playing country music.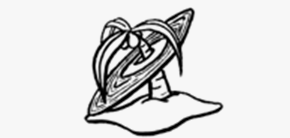 What would be your Desert Island Disc?
I'm currently listening to Port Saint Joe by Brothers Osborne. Yes, I like country music and drive a 4X4. I'm not big on Donald Trump though.
Do you have a funny, or interesting, or embarrassing story you can share?
Well, there was that time in the Middle East, when I was accidentally locked outside my hotel room wearing only my underpants. A member of the hotel staff took pity on me and let me back in. Moral of the story: never place your used room service tray outside the hotel room without making damn sure that the door can't close behind you! But top slot goes to crashing my motorcycle and breaking limbs...whilst taking my motorcycle test. I remember the examiner checking to make sure I was still alive, then cheerfully sticking a pink fail sheet into my leather jacket pocket, just as I was being carted off to A&E. It was God's way of telling me to stick to 4X4s.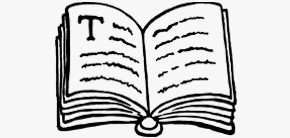 What book would you recommend taking on holiday?
My publishers recommend Nukenomics: The Commercialisation of Britain's Nuclear Industry (2008) by Ian Jackson, although my kids would disagree. I've also just finished reading Confessions of a Rogue Nuclear Regulator (2019) by former US-NRC Chair Dr Greg Jaczko. Jaczco gives a fascinating real-world insight into the US policy response to the Fukushima nuclear accident.
Share a fascinating fact
Dogs and their owners really do share personality traits (National Geographic, March 2019).
Who would you most like to have dinner with, and why?
Russian President Vladimir Putin. Why? Because Russia is the world's leading exporter and financier of nuclear power technology. And actually, I've lectured at Skolkovo, the Moscow School of Management and speak some basic Russian. Russia is much more complex than the simplistic stereotype we often see portrayed in the West. From 2010 to 2012 I was a Nuclear Energy Fellow at the Royal Institute of International Affairs, better known as Chatham House. Chatham House was great experience and really helped me to understand nuclear politics in a global context.
What phone app would you recommend?
Apple iOS Maps is pretty useful when I'm travelling in foreign countries and cities.
What would be your dream holiday, assuming unlimited money and a month off?
Staying in a log cabin, while touring the Canadian wilderness in a Jeep.
Do you have any unusual skills or talents?
I'm good at taking complex ideas and making them easy for people to understand. My three key skills are speaking, writing and presenting.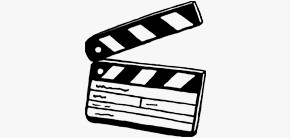 What's your favourite film?
I'm currently watching Narcos on NetFlix, about the rise and fall of Colombian drug lord Pablo Escobar in the 1980s and 1990s. Escobar employed 750,000 people and earned $22 billion per year.
What question haven't we asked you, that we should have done?
So, James Bond or John Wick?
John Wick. Because he's a dog guy. And so am I.
Finally, do you have a favourite quote?
"If you can meet with triumph and disaster – and treat those two imposters just the same".
From Rudyard Kipling's poem If (1895). Age gives you perspective, and that line from Kipling is absolutely true.