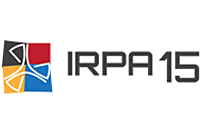 You know how things sometimes don't go to plan? Well I have been having one of those times recently. The observant among you will have seen that last month's blog wasn't a joint one with all four directors as promised, but a guest blog by Steve Griffiths (SRP director for Science and Technology). Steve produced his draft and it was so good we decided to publish it all - meaning I had a month off blogging.
It's happened at work (plant breakdown) and the recovery is now underway, but we have now got work we didn't plan that needs to be delivered. Other things will have to be paused while the recovery planning and delivery work takes place.
Then I agreed to attend a two day training course and an away day without realising they were in the same week – so I have 3 days out of the office next week, which wasn't what I planned, especially as I had 3 days off this week due to half term.
At home we had an unplanned trip earlier in the month, to Yorkshire for a family funeral of my husband's grandmother who was in her eighties.
I have submitted an abstract for IRPA15, which means I will be attending the Congress if they accept the abstract. The deadline is 31sOctober! I didn't plan to attend, but SRP Outreach fits so well with the event's theme of 'widening public empathy' that it would be remiss of SRP not to submit something, which leads me to a potential unplanned trip to Korea. At home we already have two trips abroad planned for 2020, so my passport will take some hammering, but it hasn't been out at all in 2019 so maybe it will cope.
Things have gone more to plan on the SRP side of things. We had the Engagement Directorate Board and SRP Council in September with positives at both meetings with lots of actions being completed and not many being placed on me (always a good thing).
And at home we had a planned half term holiday this month, with Mr H playing a blinder as usual. He let both girls have a play date on the same day so ended up with 4 girls to look after instead of 2! I was at work out of the way so good planning there…..!
I hope to get a little more organised for next month – after all it is a slippery slope to (whisper it) Christmas.
You can get in touch on the usual details.
Jennifer Humphries
SRP Director of Engagement
Twitter - @jenkhumphries
Email - Engagement@srp-uk.org