Member Profile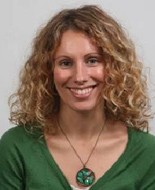 Lorna Galbraith
Role: Radiation Protection Adviser & Business Development Manager
Company: Nuvia
Career Summary:
An accredited RPA and RWA, Lorna has been working for Nuvia for 9 years mostly supporting nuclear projects including a long term secondment to RSRL at Harwell and several positions at UK reactors during refuelling outages.
Working for a commercial RPA organisation has given Lorna the opportunity to gather RP experience in a wide range of projects and sectors including:
Security users of ionising radiation equipment
Support to various land remediation projects
Modelling and shielding calculations using MicroShield and MCNP
RPA support to various industrial users of ionising radiation
Technical operator for high resolution gamma spectrometry services
Lorna served as one of Nuvia's Radiation Emergency Response Officers for six years.
More recently she took up the position of business development manager for Nuvia's radiation protection services, a challenging role which combines developing relationships with existing and new customers and ensuring business growth for the department. Lorna combines this role with continued RPA work.
Career aspirations:
In the short term Lorna aims to gain RPA2000 re-accreditation which is due in early 2014 as well as continue to develop her business skills in her current marketing role. Further into the future Lorna would like to gain significant project management experience and then management of a radiation protection team.
Involvement in the SRP:
Lorna joined the SRP in 2003 as a student and has moved on to graduate then full membership. In 2010 Lorna was asked to become a founding member of the SRP's Rising Generation Group and took on the role of group secretary for two years. Through the RGG Lorna has had an active role in the SRP's Events Committee as well as organising several RGG events: RPA2000 portfolio in Oxford and Sharing RP Experiences, Harrogate 2013. This will be Lorna's last year in the RGG.
Tell us a bit about yourself:
In her spare time Lorna can usually be found walking or running with her little spaniel Holly. She also enjoys spending time with friends and family, traveling and camping.