News Article
EMF Regulations set to change
News Story from 29th Jun 2016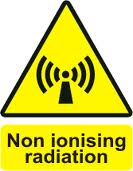 On 1st July 2016, the Control of Electromagnetic Fields at Work Regulations 2016 came into force in the UK. These regulations require employers to assess the risks posed to staff and others from sources of electromagnetic fields (EMF) in the workplace.
Where an assessment shows that the levels of EMF to which staff and others may exposed will or are likely to exceed specific thresholds (exposure limit values and action levels), then the employer is required to implement appropriate controls.
A copy of the legislation may be downloaded here.
The Health and Safety Executive (HSE) has produced guidance to support the legislation and assist employers in ensuring compliance. A copy of the guidance may be downloaded here.
The HSE have provided a number of exemptions under the regulations for certain practices. Under these exemptions the employer will not be required to comply with the exposure limits in respect of that activity, subject to exemption conditions being met. See link for information on these exemptions.
Employers may also find the EU Non-Binding Guide for EMFs as a useful practical guide when attempting to assess sources of EMF in the workplace. Volume 1 (click here to download) of the guide provides advice on carrying out risk assessment and further advice on the options that may be available where employers need to implement additional protective or preventive measures.
Volume 2 (click here to download) of the guide presents twelve case studies that show employers how to approach assessments and illustrate some of the preventive and protective measures that might be selected and implemented.
A useful guide for small to medium sized enterprises has also been produced. This can be downloaded here.
Gamma Ray Altimeter Key to Safe Landing of Soyuz
Posted 18th Jun 2016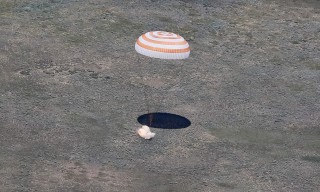 The Soyuz return capsule, as used to return UK astronaut Tim Peake to Earth on Saturday, uses a…