News Article
SRP Stand a Big Success at The Big Bang Fair
News Story from 20th Mar 2017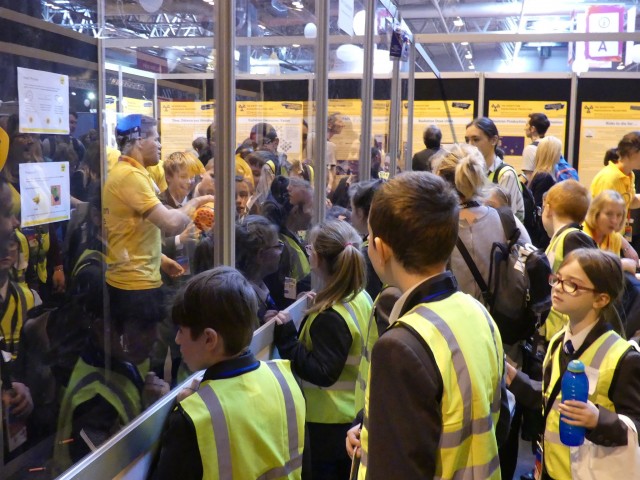 SRP's stand at last week's Big Bang Fair was extremely busy! The show is the UK's largest celebration of science, technology, engineering and maths for young people in the UK with over 70,000 visitors attending over four days. The stand, Our Radioactive World, allowed school children to test for themselves some everyday objects that contain detectable amounts of naturally radioactive elements and chat to experienced radiation protection specialists (our volunteer members) from many organisations, including hospitals, nuclear power stations, colleges and universities.
"All the activities on the stand were based on topics covered in a typical GCSE syllabus" said SRP President Professor Pete Cole. "These included simple atomic structure, radioactive decay, α and β particles, γ rays, Gieger counters, background radiation, half-life, medical uses of radioactivity, potential hazards of ionising radiation and method of protection. Each has a lesson plan that teachers may download free of charge. There are also downloadable teaching aids in the form of posters covering these and many more topics developed as part of our extensive Outreach programme and helping to meet our Charter objectives. SRP was delighted to again take part in this major national event".
A key aim of the Fair was to inspire girls to consider a career in science or engineering. "SRP is a committed supporter of this important STEM initiative; look out for the launch of our Equality Network", said President-Elect Amber Bannon, who takes over in May becoming SRP's seventh female, and youngest, President.
The Big Bang Fair also promotes the importance of maths in all walks of life. "There were two hands-on activities on our stand that showed just how important maths is in radiation safety" explains SRP Outreach coordinator Jennifer Humphries.
See here for SRP's free resources for schools and the public.
SRP Helps Debunk International News Story
Posted 8th Mar 2017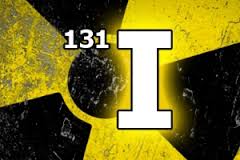 The French Institut de Radioprotection et de Sûreté Nucléaire (IRSN) issued a…