News Article
150th Meeting of Journal Board
News Story from 26th Apr 2018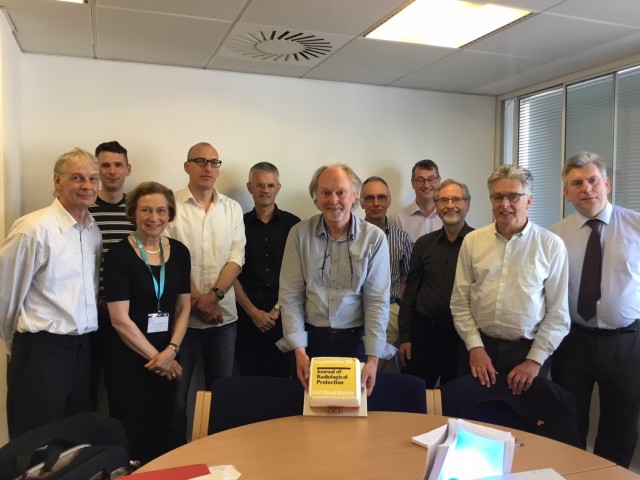 The Journal Board, for the Journal of Radiological Protection, meets quarterly and last Thursday was its 150th Meeting - definitely an excuse for a cake!
The Journal of Radiological Protection publishes articles on all aspects of radiological protection, including non-ionising as well as ionising radiations. Fields of interest range from research, development and theory to operational matters, education and training. The very wide spectrum of its topics includes: dosimetry, instrument development, specialized measuring techniques, epidemiology, biological effects (in vivo and in vitro) and risk and environmental impact assessments.
Pictured L to R are Board Members: Kins Leonard, Richard Harbron, Penny Allisy-Roberts OBE, Daniel Wollschlaeger, John Swanson, Richard Wakeford, Mike Thorne, Roger Stokes, Colin Martin, Chris Hone and David Gallacher.
SRP Committee Spotlight: Meet Outreach Committee
Posted 9th Mar 2018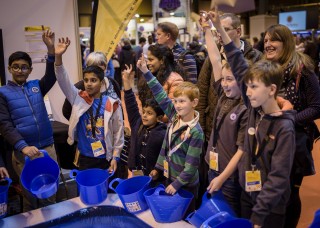 With 24 SRP Committees, we thought that it would be a good idea to give an insight into what they…