News Article
IAEA Mission to the UK
News Story from 22nd Nov 2018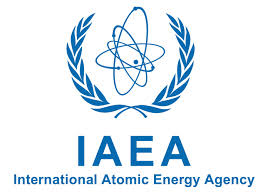 The UK government has invited the International Atomic Energy Agency (IAEA) to carry out a full scope Integrated Regulatory Review Service (IRRS) mission to the UK. The purpose of IRRS missions is to help host States strengthen and enhance the effectiveness of their regulatory infrastructure for nuclear, radiation, radioactive waste and transport safety. The UK's response to the mission is being co-ordinated by ONR.
All regulatory bodies involved in the regulation of work with ionising radiations and radioactive materials, including ONR, HSE, CQC, the environment agencies and the devolved administrations, will be participating. The first part of the process is for all participating departments and agencies to complete the IAEA's Self-Assessment of Regulatory Infrastructure for Safety (SARIS). This is designed for the self-evaluation of the national infrastructure for nuclear and radiation safety in terms of compatibility with IAEA safety standards. These self-assessments will then be submitted to IAEA and, where IAEA standards are not met, IAEA will want to see the development of action plans to close these gaps.
As part of this IRRS mission, IAEA and an international peer review team will be visiting the UK for two weeks in the Autumn of 2019. The IAEA will then produce a report describing the effectiveness of the UK's regulatory oversight and, if necessary, highlight how it can be further strengthened.
SRP welcomes this IAEA mission and the opportunity it presents to improve radiological protection in the UK. Independent international assessment of the UK's regulatory regime will help maintain confidence in the UK's control of radiation exposure and SRP stands ready to assist the IAEA mission if called upon to do so.
Environment Agency joins Society
Posted 13th Nov 2018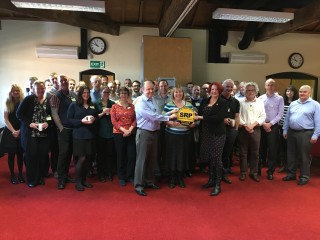 We are pleased to announce that the Environment Agency is now a member of the Society - one of the…