News Article
Affiliated Organisations Collaborating Internationally
News Story from 17th Jan 2022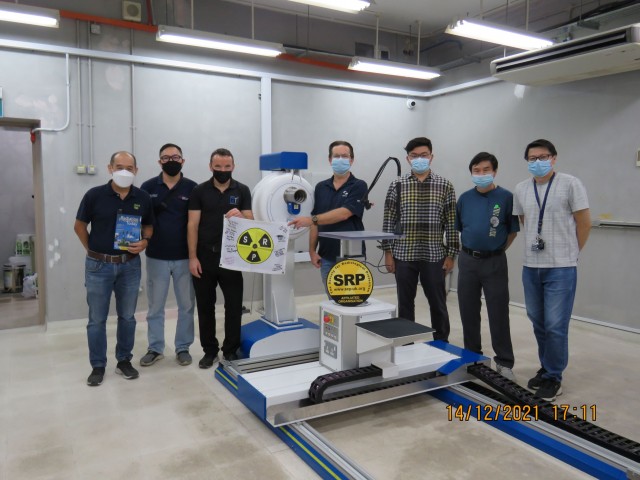 Affiliated Organisation (AOrg) High Technology Sources Ltd recently supported AOrg Gemini Technology Ltd with the supply and transportation of a number of high activity gamma sources to Singapore for an impressive new calibration facility. Gemini Technology supplied and installed this new machine during November last year for their new client in Singapore with AOrg NUVIA providing the software to programme the machine. A great benefit of being an AOrg is meeting new organisations and being able to collaborate together to complete projects – even overseas! The photo shows Director of Gemini Technology and AOrg Rep, Gary Teague, with the new calibration unit and their clients. You can hopefully also see that Gary has passed on a copy of the first issue of Radiation Protection Today – let's see just how far we can get the magazine!
We're also delighted to announce that SRP has two new Affiliated Organisations:
DOSITRACKER S.R.L. is a team of physicists with over 50 years' experience in the field of individual dosimetry. They offer solutions for radon measurement, passive dosimetry, dosimetry software and consultancy for ISO17025 and RP160 requirements to support health and industry professionals to efficiently manage occupational exposure to ionising radiation. They are the exclusive UK and ROI representative for the new-tissue equivalent BeOSL Dosimetry System providing super-fast re-readable results. IEC-60237 approved. The technology has been proven in Europe's largest dosimetry centre and has been recently installed in a leading UK dosimetry centre. For further information contact Colyn Nicholls; colyn.nicholls@dositracker.com .
Newcastle Hospitals NHS Foundation Trust is one of the busiest, largest and most successful teaching NHS foundation trusts in the country, with around 16,000 staff and an annual income of £1billion. Rated 'Outstanding' by the Care Quality Commission (CQC) for the second consecutive time in 2019, we have a long history of providing high quality care, clinical excellence, and innovation in medical research regionally, nationally, and internationally. Trust employees are engaged routinely in the radiation safety of patients and staff throughout the planning and delivery of a wide range of diagnostic and therapeutic procedures utilising ionising and non-ionising radiation. The Imaging Physics & Radiation Safety group within Newcastle Hospitals provides radiation safety advice and associated support services across the north of England, including eight NHS Acute Care Trusts and numerous private clients such as private healthcare organisations, universities, and veterinary clinics. For further information please contact Claire-Louise Chapple; claire-louise.chapple@nhs.net .
For more information please visit our AOrg page.
EA's Urgent Position Statements due to COVID-19
Posted 22nd Dec 2021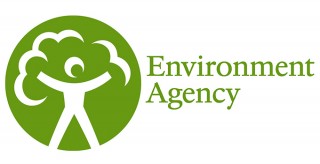 The Environment Agency (EA) has extended the withdrawal date for the Regulatory Position Statements…