News Article
'My First Physics Conference'
News Story from 20th Apr 2022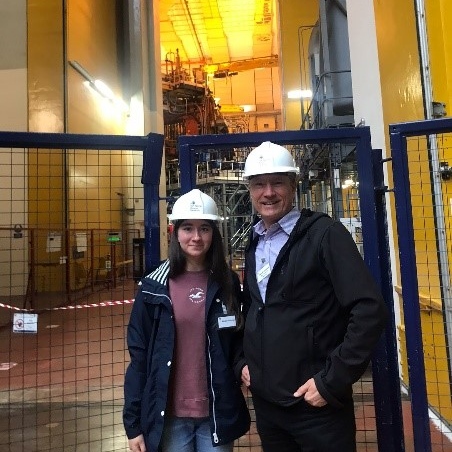 An A-level student attended our first physical event this year, 'The Future and Challenges of Fusion' and has written a short report about her experience. Megan Thomas was accompanied by her Uncle and SRP member Gareth Thomas (ONR) and we're delighted that we were able to facilitate her in attending her very first physics conference. Megan and Gareth can be seen in the photo above.
"I would like to start off by thanking SRP for allowing me to attend this event. It was the first conference I have ever attended which was quite exiting and I think they did a very good job. I am Megan Thomas, and I am currently doing my A levels, including physics, which is one reason why I wanted to attend. I have learnt a bit about nuclear fusion in school and saw this as a great opportunity to further my understanding.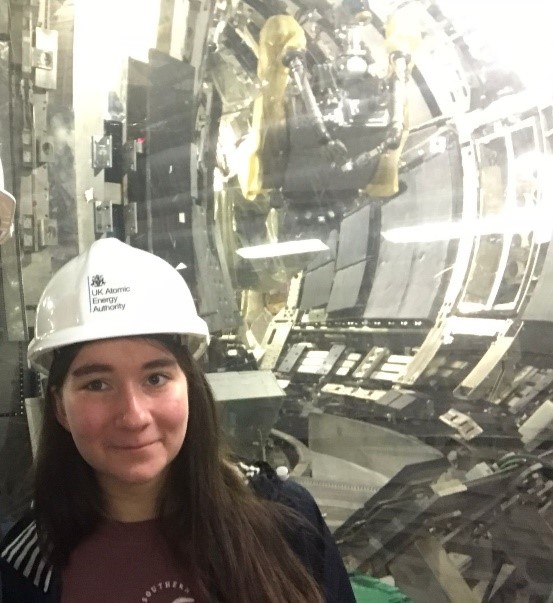 "One of my favourite presentations was done by Nick Holloway (Head of Stakeholder Engagement) on the Roadmap of Fusion. He gave a good overview on fusion and its challenges along with the next steps and goals for the future. It was nice to finally hear that fusion is finally less than 30 years away! The best parts of the event for me were the tour and the dog-like robot I had previously only ever seen on YouTube, called SPOT. We got very lucky on the tour as we actually got to see the MASCOT robot used inside the Torus along with people using and controlling it. We also saw the Torus itself and the full-scale Torus mock-up. Our tour guide was really nice, very enthusiastic and answered all our questions; which made it so much better and enjoyable.
"All in all, it was a great event and I all learnt a lot - although I didn't necessarily understand everything! Everyone in SRP and UKAEA were really friendly, welcoming and interesting, and I would definitely go again if presented with the opportunity. Another thing I learnt though was to make sure to put your phone on silent, especially if you're presenting!"
SRP Statement on the announcement of the Government Energy Strategy
Posted 7th Apr 2022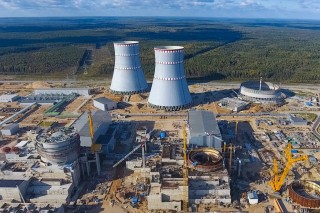 "The Society for Radiological Protection is the Royal Chartered Professional Body for the field of…