News Article
The Science of Superheroes
News Story from 4th May 2023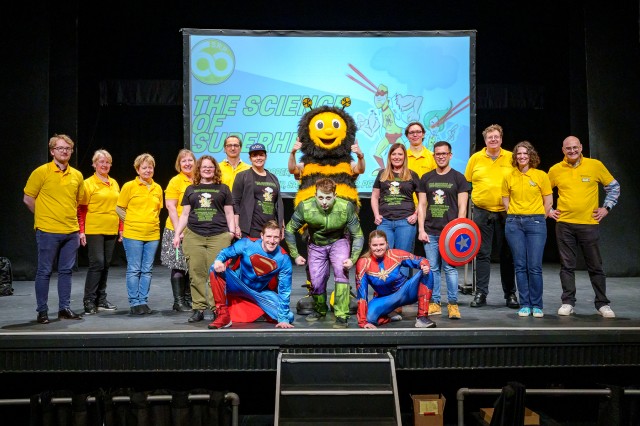 SRP has trialled a schools' show aimed at primary school students (ages 9-11) - it took place the day before last week's Annual Conference in Aberdeen. The audience learnt about time, distance and shielding; a short video showing what happened at the show will be released very shortly. It was a huge success and we're now considering rolling it out throughout the UK. Thank you to all the amazing presenters and volunteers who helped with the show and a big shout out to Ollie Harris (Harris Associates), who was the first person to dress up as SRP's new mascot, Bee. The children absolutely loved the Bee and cheered every time they saw it !!
Cast List
Presenters - Stephanie Bloomer, Pete Bryant, Karen Gunn and Sarah Hunak
Actors - Peter Adams (Hulk), Victoria Clow (Captain Marvel) and Sam McFarlane (Superman)
SRP Bee - Ollie Harris
Volunteers - Amber Bannon, John Bradshaw, Luke Fullelove, Nick Harris, Jim Hondros, Jennifer Humphries, Belinda Kershaw, Sharan Packer and Jim Thurston
A special mention to Anne Cooper; although she wasn't able to join us on the day, she helped put the show together beforehand.
New Honorary Fellowships Awarded
Posted 28th Apr 2023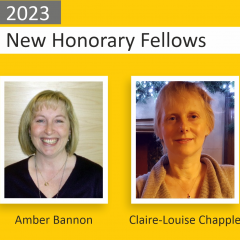 At Wednesday's Annual Dinner in Aberdeen Amber Bannon and Claire-Louise Chapple were awarded…