Public Outreach Events
Meet Us At These Public Events
SRP regularly takes part in a number of public events linked to science and engineering. There are opportunities to meet some of our members and join in a range of hands-on activities linked to our Schools Programme. Scroll down to see some forthcoming events and news of past successes.
The Big Bang Fair: 15-18 March 2017
SRP was so impressed with The Big Bang Fair last year that we returned for 2017. The Big Bang Fair is the UK's largest celebration of science, technology, engineering and maths for young people in the UK with over 70,000 visitors. SRP's stand, 'Our Radioactive World', encouraged school children to test for themselves some everyday objects that contain detectable amounts of naturally radioactive elements and chat to SRP members.
Amber Bannon (EA), now SRP President, even met up with BBC One's 'The One Show' science presenter, Marty Jopson (photo below) at The Big Bang Fair.
Thank you to all of our volunteers for being on the stand and thank you to our sponsors
Mirion Technologies
,
RPmatters
and
UniTech
.
---
UKRC Schools Event: 6 - 8 June 2016
The SRP President was asked by the UK Radiology Congress (UKRC) organisers (and IPEM) to give a 45 minute lecture on "The Importance of Radiation in Medicine" at the UKRC 2016 Schools Science Taster Session. Approximately 150 Year 10 pupils attended from a number of secondary schools in the North West of England. The primary aim of the event was to help enthuse students to study STEM subjects at higher levels of the education system and hopefully encourage them into the scientific and engineering professions by showcasing potential careers. View the report
here
.
The Big Bang Fair: 15 - 19 March 2016
In 2016, for the first time, SRP took a stand at The Big Bang Fair at the NEC Birmingham in March 2016. We had 35 SRP members volunteer over the week and they all said what a great, if not tiring, time they had talking to students about radiation and possible careers in radiation. View the
full report
from the Big Bang Fair and
photos
from the week.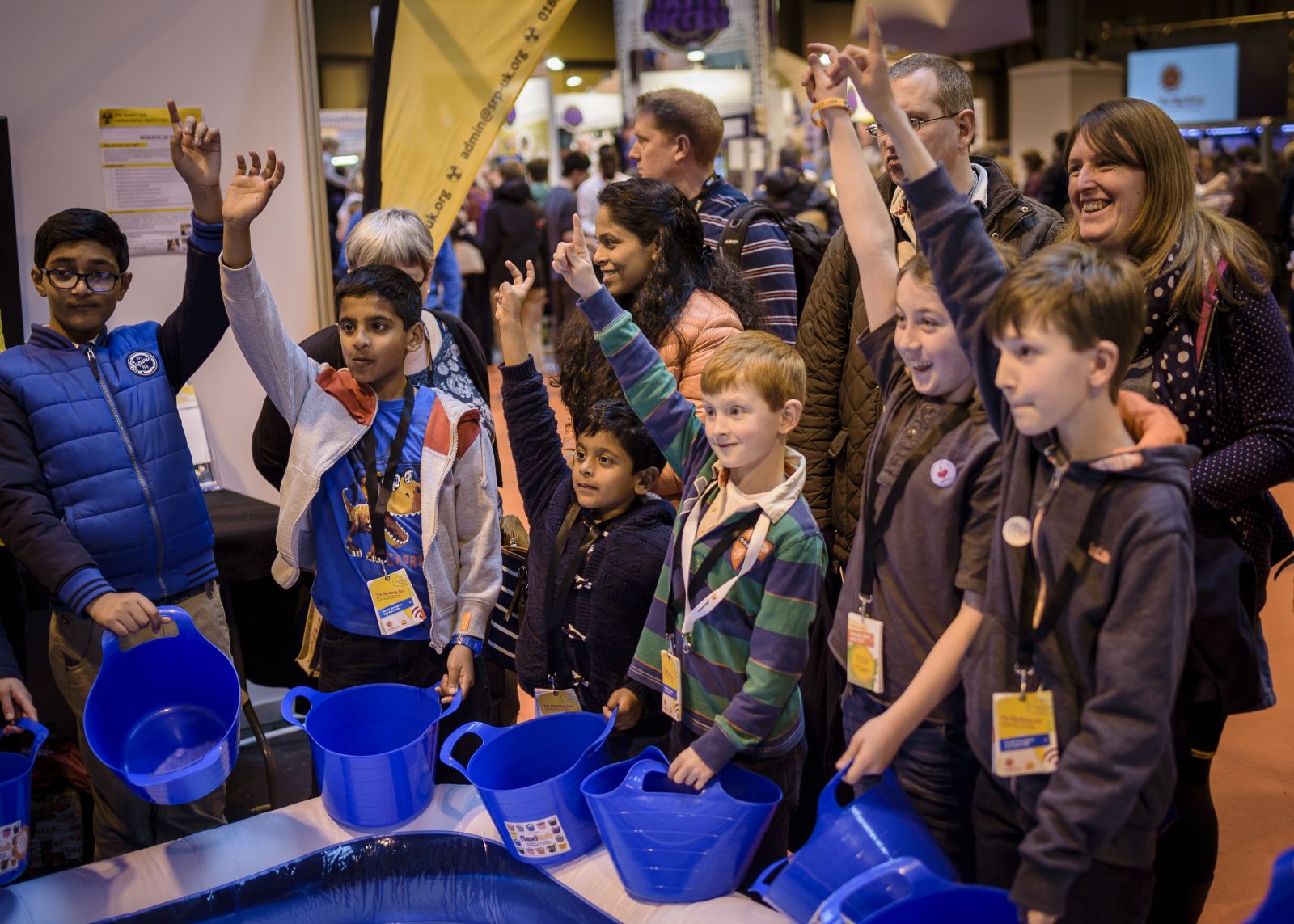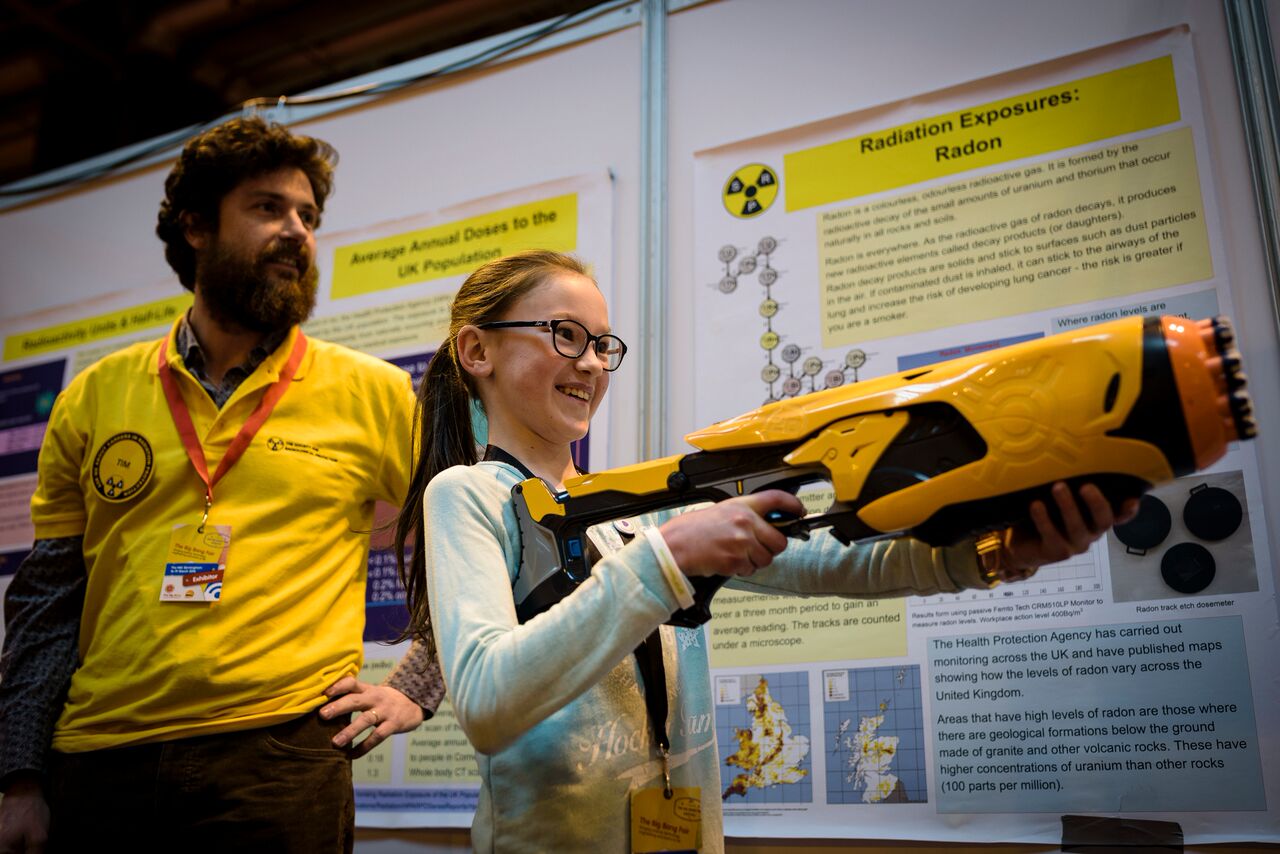 Get Girls into Physics: 12 February 2016
SRP participated in a Get Girls Into Physics (GGIP) event at the Vale of Leven Academy (VOLA) in West Dunbartonshire in
February 2016. 240 pupils from 9 schools across the West of Scotland attended. The primary aim of the event was to help reduce the skills gap identified in the scientific and engineering professions by showcasing potential careers and by encouraging more female pupils to consider selecting Science, Technology, Engineering and Mathematics subjects beyond their upcoming S3, S4 and S5 choices. View the report from the event
here
.