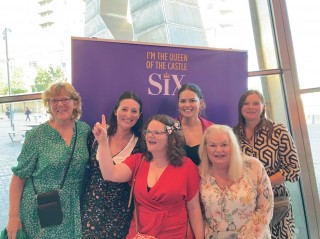 Hello everyone. It's been a hot one here in Spain. Remember those days in the UK where you had the 40-degree heatwave? Imagine that for at least the whole of July and August! Sadly, living in Spain isn't all sun, sea and sangria. In fact, I couldn't have chosen a place any further from the sea if I'd tried! So August was spent escaping Toledo's desert heat, staying indoors, or frequenting one of the city's outdoor pools to cool off.
I managed to get back to the UK for a week at the start of August, narrowly missing your heatwave, and the weather I was trying to escape. I'd booked ages ago to see the musical Six with some friends: Steph Bloomer (Urenco), our mums, and Sam Ree and Sarah May - Sam's work mum - (both NNL). This is the second time I've seen it; first time was pre covid and having listened to the soundtrack countless times in the interim, this second viewing was even better. They'd improved the dialogue and the history around the wives too. Last time my super history nerd friend Sam had spotted a few historical inaccuracies, but this time she was satisfied they'd been cleared up. I also loved the increased diversity in the cast this time around. Differing body shapes, ethnicities, and to our surprise, very strong regional accents repping the north of England and Scotland. Bravo team! Highly recommended if you've not seen it and love a bit of historical musical theatre.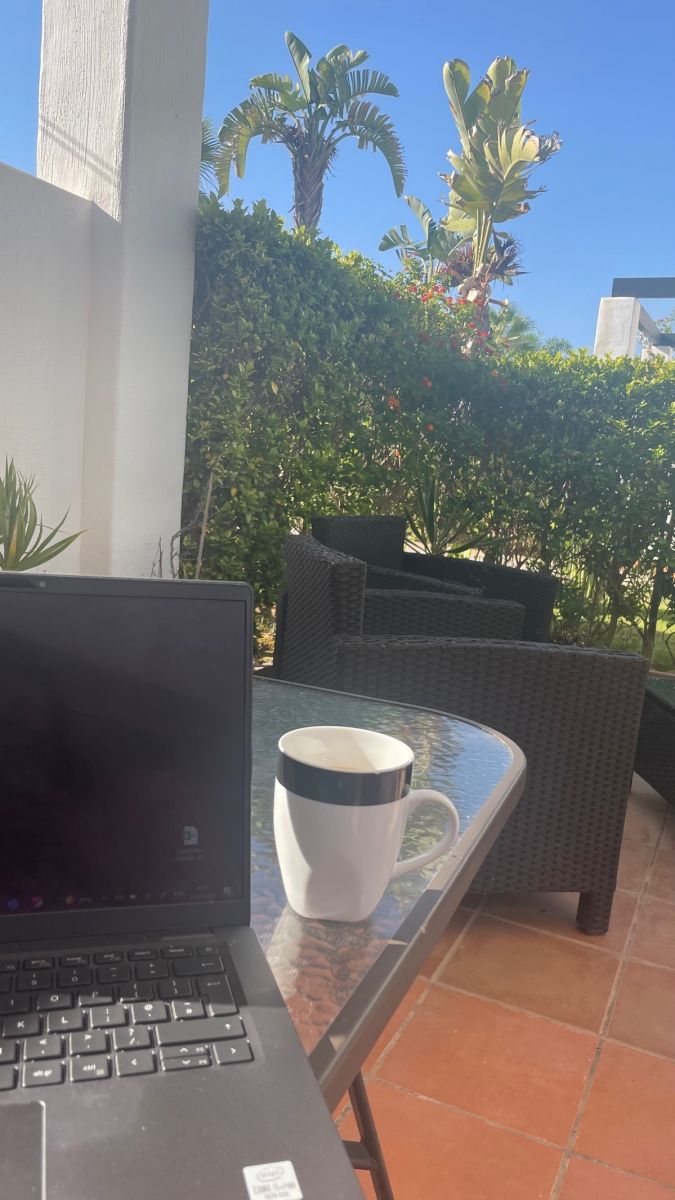 I've been working a Spanish "Summer Schedule" during August, which means that I work in the mornings, finishing at 3pm ready for (Spanish timing) lunch. The schedules here are quite different. Everything is pushed back later. So, lunch from 2pm, and dinner no earlier than 9pm. A standard day in Toledo would involve working until 3pm, having a nice leisurely long lunch (lunch is the main meal of the day here), then at around 5pm head to one of the outdoor pools for a swim, and often the opportunity to catch up with some SRP work from a sun lounger until they shut at 8:30pm, then back home to prepare dinner. I must clarify though, that siestas are a bit of a myth that I feel slightly cheated on! They don't really happen. Maybe on a Sunday after a big family lunch, but in normal everyday life I'm afraid not!
I wish all SRP business could be conducted pool side. Maybe I'll suggest that at the next Council meeting in September… Currently Outreach is gearing up for some more events in the coming months, making up for the ones we missed during covid. Hopefully you will have seen the call for volunteers for New Scientist Live in a recent Weekly e-newsletter. If this is something you can help with then please get in touch. I promise that whilst Outreach events are usually very tiring, they're also incredibly rewarding and fun!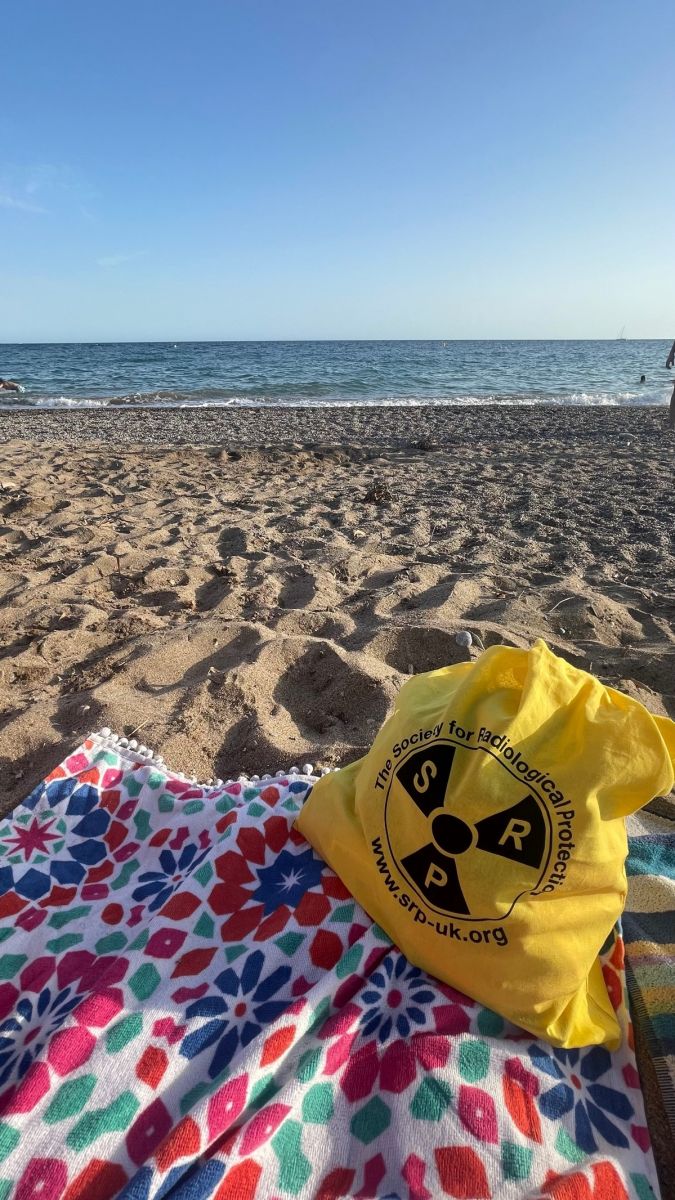 August 17th was also a very important day in my calendar, it's Indonesian Independence Day. I have family from Indonesia, so it's been something I've always celebrated. This year I cooked an Indonesian dinner for family at home. I was a little worried how the Spanish would cope with spicy food, so I cooked it relatively spice free and served the sambal oelek (chilli sauce) on the side, but it seemed to go down well. I'm slowly building up my husband's spice tolerance levels, one dried chilli at a time.
To finish this month, I'm writing to you from a holiday home we've rented on the south coast of Spain. I'm "working from home" from the villa, then after lunch can head to the beach instead of the pool. Hopefully by the time I get back to Toledo and September arrives, it'll be a little cooler!
Hasta pronto,
Sarah Hunak
Director of Engagement
Twitter - @chai_khaneh
engagement@srp-uk.org