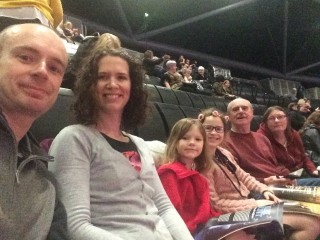 How come January lasted so long? At least now we are into the second month of the year and most of us have now got the knack of writing 20 at the end of the date rather than 19. February is my favourite month for many reasons – it's my birthday (still not 40 yet), the month is really short, the days finally feel like they are getting longer and we get to see the sun more.
I went to see Strictly Coming Dancing the Live tour in Glasgow at the beginning of the month with Mr H, our girls and Nanna & Grandpa (see photo above). It was an amazing show, lots of breath taking dance routines and seeing the whole thing is very different to what they show you on the telly. The live music and singers made the show more special and the costumes were exquisite.
I am getting my head round the busy time which is starting – off to London early in the month to see the other SRP Officers and discuss finances/budgets. The kids always ask 'How long are you going for?' only one night this time, the next one is my second favourite SRP event of the year – The Big Bang Fair at theBirmingham's NECC with the #yellowtshirtteam. It's hard work but good fun – the kids hate that I am away for so long (and Mr H isn't that keen either) but they know Mummy is talking to other children about why science and maths are interesting. And I take them some freebies back.
The Outreach Committee is also planning for the Edinburgh Science Festival on the 15th-17th April. This is a new venture with the Scottish Regional Committee and they're looking for local volunteers to support the event. If you are interested get in touch with
admin@srp-uk.org
.
Still getting my head round all the organising for going to IRPA15 in South Korea in May. Just getting the conference booked took two attempts at filling in the electronic external training application form at work, but I am now booked. But we have agreed to get a graphic designer to put all the formatting in the right place on the poster so that is one less thing to worry about.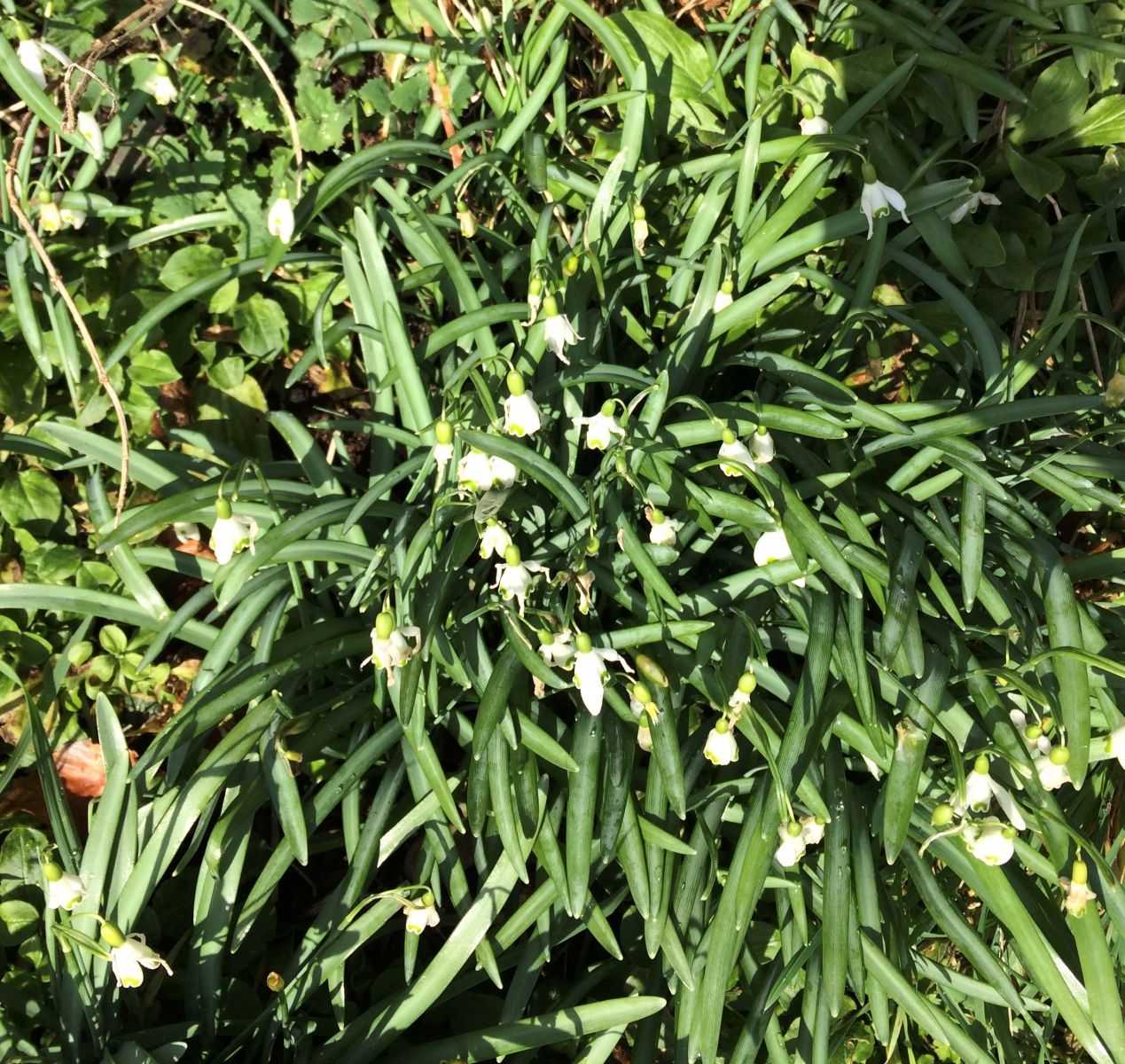 Half term lands this month as well and we spent a few days in Yorkshire seeing my Dad. Good to get a change of scenery and a break from routine, as well as more choice of shops. We persuaded Dad to look after the kids for a couple of hours so Mr H and I got some kid free shopping – joy!
Spring is round the corner and our snow drops are out at home (see photo above) - it will soon be March….
You can get in touch on the usual details.
Jennifer Humphries
SRP Director of Engagement
Twitter - @jenkhumphries
Email - Engagement@srp-uk.org