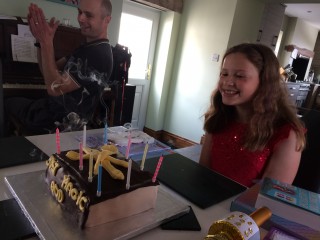 I am late again with this Blog, sorry dear reader but I have been a little distracted by things starting to move to a new normal.
At the start of the month it was the eldest's birthday and she is now 10. Which made me feel old, not just that she has reached double digits, but I have been a mum for a decade. I suggested she have a go at writing about her birthday for the blog and her face lit up. So here is her contribution: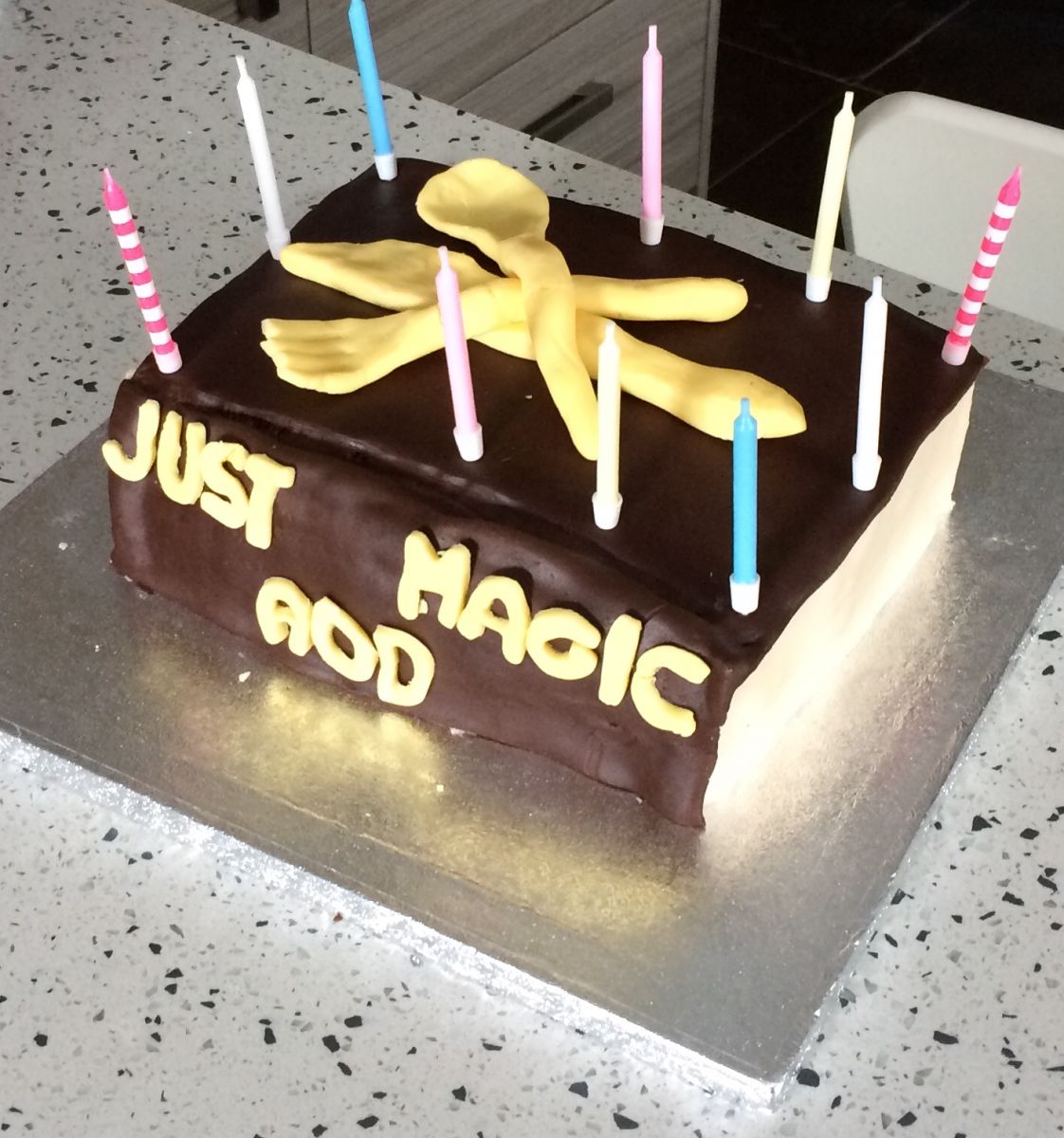 "Hi, this is Jennifer's eldest daughter (Isobel). I am a very lucky person because my mum has let me write a paragraph in her blog. This paragraph is about my 10th birthday. I had a zoom party, when I blew out my candles on my cake and showed them some of my presents. One of those gifts was from my Nanna and Grandpa, they got me two drawing books, since having received the books my dad and I have been doing some drawing competitions. Another one of those gifts was from my Uncle, he made me a mermaid lantern, it is epic, but sadly it is too fragile to send through the post. Following lockdown restrictions lifting, my Nanna and Grandpa came round for a Birthday lunch at our house (social distancing of course). Bye for now."
My younger daughter is in Y1 and restarted attending school on the 22 June, which is good for her, and the rest of us. Home learning one 10 year old is much easier than a 10 year old and a nearly 6 year old at the same time. School have three bubbles per year group, and each bubble has a classroom and two staff in each. She is enjoying being away from home, seeing some of her class and having things to tell us when she returns home.
We also formed a support bubble with my Dad, and he came to stay with us. We caught up properly with him and he was with us for Father's Day. We had an enjoyable weekend in the good weather, an epic game of football which the girls' team lost by a fair few goals and a massive roast dinner. Good times.
SRP wise, we had the first Engagement Directorate Board meeting of the new SRP year, with new Trustees from Council assigned to Engagement after the annual reshuffle. We didn't welcome them well as the meeting was a bit of a technological nightmare. We decided to use Microsoft Teams and Pete Bryant was hosting but the meeting wouldn't let some of us in. We ended up swopping to a teleconference and while we started half an hour late, it only overran by 15 minutes. Not bad Chairing if I do say so myself (authors note - I've heard from the Ops Director that SRP is well on the way to sorting out the technology so we'll be OK for next time.)
SRP Council had its first by video conferencing but I couldn't attend as Mr H was at school teaching, so I was on home learning duty. He said it felt like he was handing over to a teaching assistant for a cover lesson. We had a good day and Sarah Hunak represented me and Engagement Directorate at SRP Council. Thank you, Sarah.
Pete Bryant is going to do another Video Blog (or a 'Vlog' if you are under 30) on SRP and our response to the COVID-19 pandemic soon. I keep thinking I could do one, then I remember I would probably get interrupted by Mr H DIYing or playing the piano or the kids running up and down the stairs.
I am in dire need of a holiday, and it looks, dear reader as if I might get one. We are definitely travelling to Yorkshire to see my Dad as part of our support bubble, in a couple of weeks and hopefully camping for a week after the schools break up. If the Government announces air bridges with France and Germany, then we will be off to explore and catch up with friends. I love being at home, but you can have too much of a good thing.
Here's to life moving towards a new normal!
You can get in touch on the usual details.
Jennifer Humphries
SRP Director of Engagement
Twitter - @jenkhumphries
Email - Engagement@srp-uk.org