Affiliated Organisations
***** The list of current operation and services for our Affiliated Organisation members can be found here. *****
Read the latest SRPros interview, with Gemini Technology, here.
Affiliated Organisation membership is open to any organisation (eg company, government department, association) engaged in or having an interest in radiological protection and allied fields. The current annual subscription for Affiliated Organisation membership is £465 pa. The benefits include:
Greatly reduced rates for exhibition stands at SRP events
Discounts for recruitment advertising
Free literature displays at all SRP events
A link to your organisation from the SRP website
Publication of newsworthy items in member circulars
Use of SRP Affiliated Organisation member logo
Direct link to Council via the Affiliated Organisation Representative
Chance to engage with other Affiliated Organisation members
Annual Affiliated Organisation forum hosted by the SRP President
Any questions? Please contact Affiliated Organisation Representative Gary Teague.
To apply submit the application form with support from a sponsor.
Also see our leaflet 'Affiliated Organisation membership: The Benefits to Your Organisation'.
Meet the Affiliated Organisations
Click on i to find out more about the Affiliated Organisations and on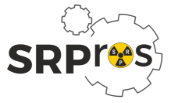 to read their SRPros interview.